It's been... a while. No, not just a while, it feels like an eternity.
Did you all have lovely holidays? I hope so, even though it seems odd and funny to ask that when it's almost February.
As you can read in the title, I'm going to officially announce my hiatus for Pastel Raindrops.
I'm terribly sorry for this, especially since there are lots of lovely peeps always coming back to this place, hoping for an update. I'm sorry for disappointing you once more but there are several reasons for this and I've thought about this for a very long time. There's also more things connected to this and possibly there will be more announcements in the future but as long as things are not thought through carefully and as long as I'm not 100% sure on everything there won't be any news.
Now, I have no idea how long this hiatus will be, I merely know that I need a break from all this and that this doesn't have any future at all if I don't do it now. Besides that, there are a lot of things going on in my life and my head right now that are very time consuming so you can be sure that this break will be well used.
In the meantime you can take a look over at my
tumblr
since I have a couple of things explained more carefully over there and you might get a better insight into my thoughts on many things (also concerning this and other connected issues), and I will likely update more often over there as well. Not regularly but if there are any news I write them down there first.
After the kind of, sort of bad news I also have a little something to show.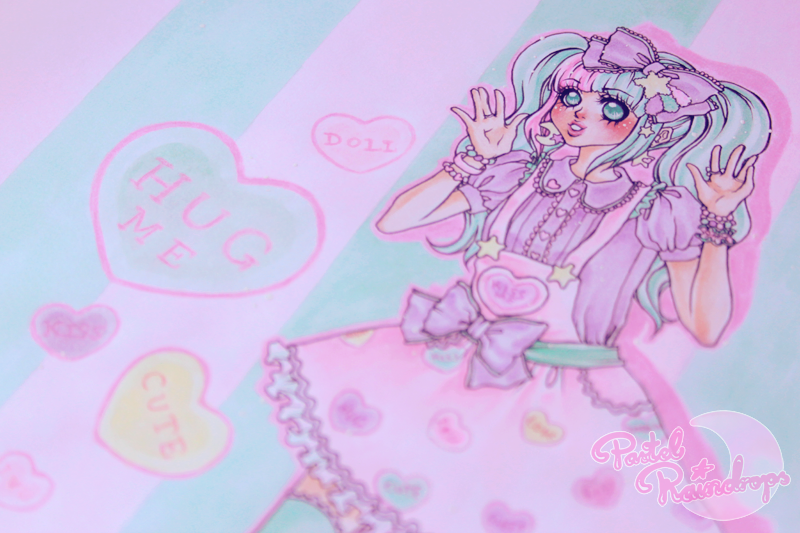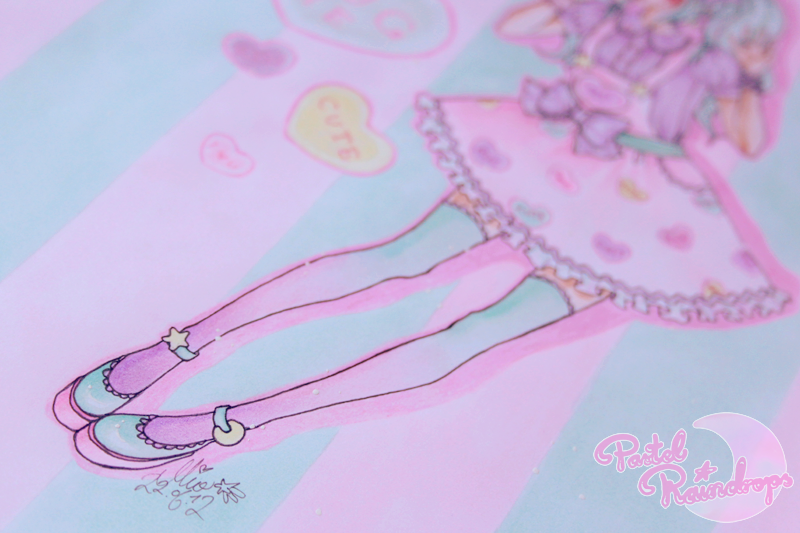 Some pastels? YES!
In form of a little illustration!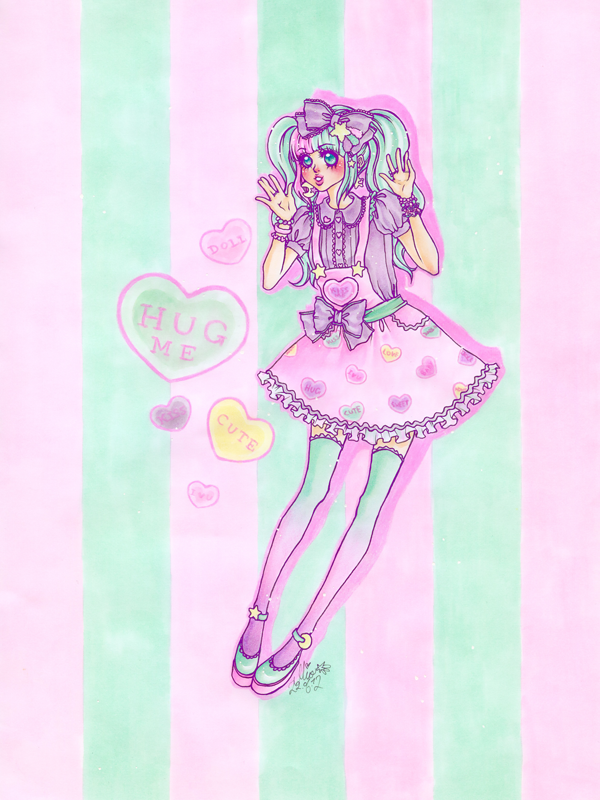 It's nothing very new but I didn't post it here before and if you are not frequenting my instagram it's likely you didn't see it yet.
This was done for a little project and the topic was 'Lolita' but of course I had to give it a little Fairy twist (and you all know I love salopettes, right?). It was nice in general to some illustration works again at that time. In fact, I'd like to get back to it again right now but I lack the time for it and I'm afraid I just don't feel it either. Instead I'm filling my sketchbook up with random things and drawings of the people inhabiting my brain, which nobody ever sees.
And that's it for now.
We'll see when I'll be back, I hope you won't forget about me in the meantime.
Much love,
Mio ♥