Are you all ready for winter to come?
Up here it gets colder by the day and last weekend we this first snowflakes came down as well. It's almost crazy how quickly this year passed me by. Christmas is only around the corner and so it the new year! If -as it's popular believe- it won't end before all that.
For today I thought of showing you some of my latest gets to give you an idea of my winter's wardrobe and outfits. Sure there's plenty more but these here are my favourite pieces right now, as well as the warmest ones. Especially after the latest incidences I need a cosy, warm embrace even more - even if it only comes from a nice sweater.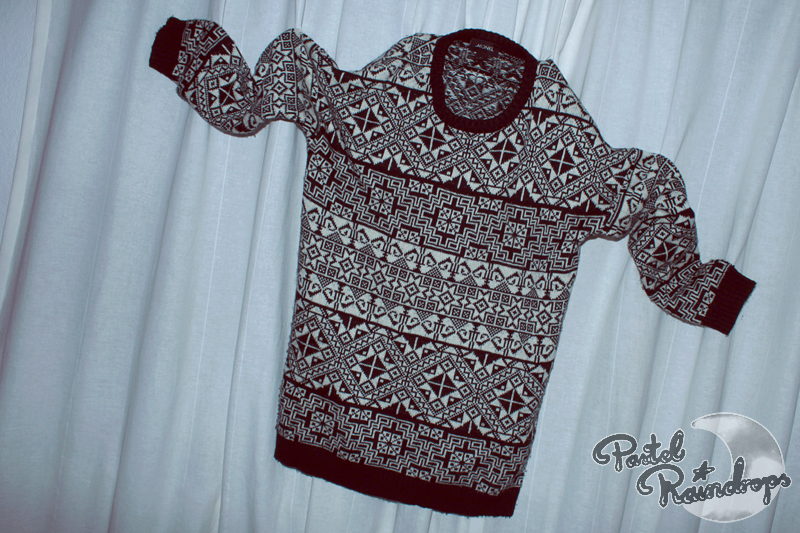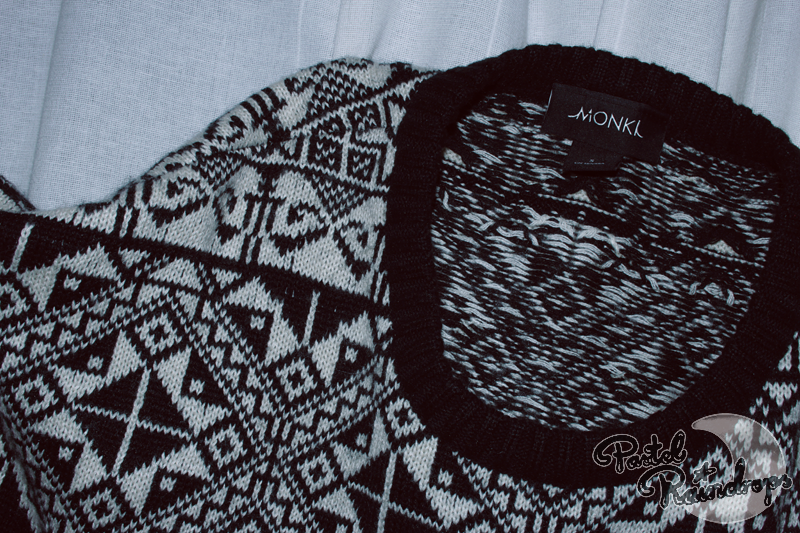 Yes, you guessed it! Half my wardrobe is still Monki and so I don't think it's really a surprise this one has become the most favourite sweater I own right now. I'm not even sorry.
What certainly is a bit new though is the fact I started wearing pants again. Like, legit, actual pants with two legs, a zipper at the front and everything. It started this summer when I didn't know what to do with a Weekday giftcard, so I got a pair of Cheap Monday high waists. That's also my one condition about pants: They need to be high waist! And these ones? They are perfect! These two are from Monki as well.


Another pair of cord pants (so, so comfy!) and socks by Monki. Also, a shirt from Illustrated People (hurry up, it's still on sale!)



I actually found that old Lacoste cardigan at the flea market just a few weeks ago and it's absolutely lovely, especially because it's so big. Yes, oversize everything for me as always. The skater skirt is from Sparkle & Fade at Urban Outfitters and I really love wearing it with my good, old, Underground creepers!



This Acne cardigan is probably the most amazing thing ever. Yes, it's Acne and to be honest I always wanted to have one of their amazing things but it's also very warm and lovely. The cute velveteen shorts are from Miracle Eye and the shirt is from H&M. A cute hair bow is always a go, obviously!



This Monki cardigan is SO HUGE! But also just SO great for this cold weather (especially since I don't have a warm coat yet) and best about is that I got it 50% off ♥ Old Martens are always lovely, too, of course and one can always use a cool shirt, Illustrated People again in this case.



What you see above is the first pair of pants I talked about earlier, the Cheap Monday pair. A simple cardigan from H&M's Men's department is also nice to have and one of my two Illustrated People sweatshirts I love so much ♥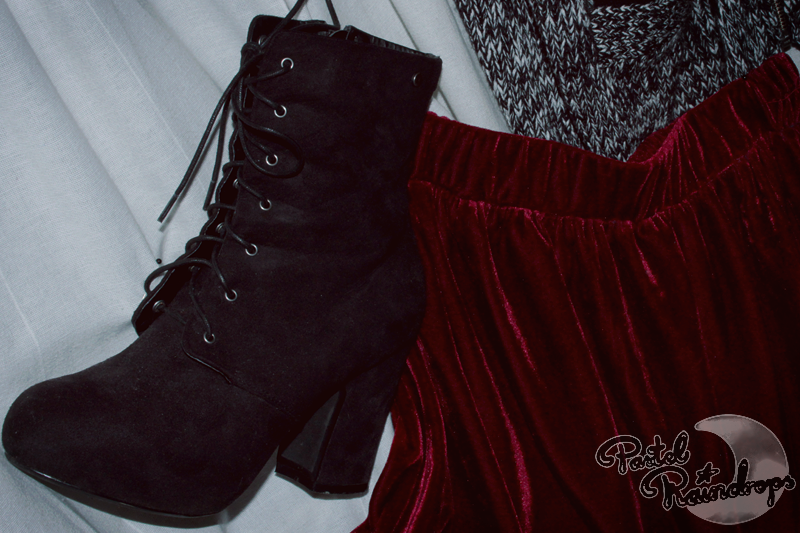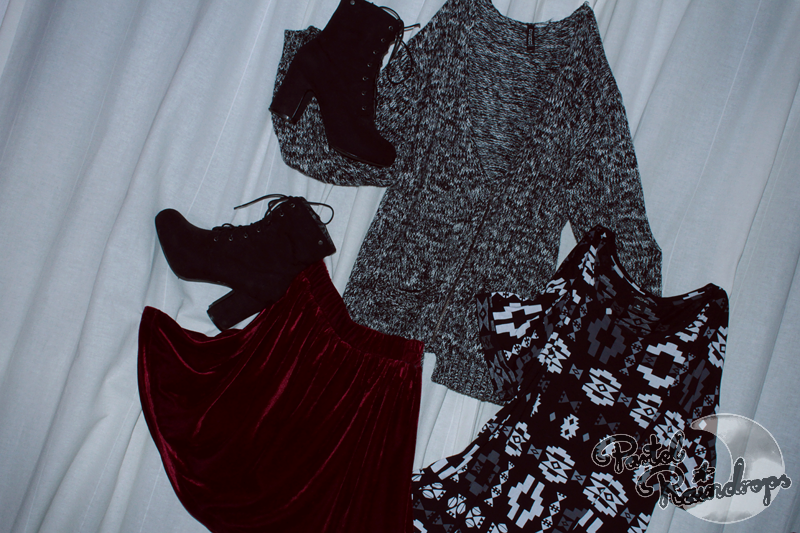 OH NO! THE SHIRT THAT FITS MY SOCKS! Hell yeah! Yes, of course from Monki! The skirt, which has almost turned into a daily-wear-skirt for me is from Miracle Eye and the cardigan is from H&M Divided. Here are also my absolute favourite heels right now. They are from last year's Akira collection and incredibly comfortable. I call them my witch booties, they are just magical ♥
Now then, I better hurry to bed now, still need to pack my 'school bag ' ♪
Hope you enjoyed this little insight to my closet and that you could get a little idea about my very own winter.
Stay warm & much love!
Mio ♥