Pardon my long absence but these crazy, new times I'm working my way through right now don't exactly allow me much time to dedicate to blogging and internet things in general. To be honest, I've actually thought of closing PR♪ in this time but the thought of abandoning it saddens me too much. Leaving it for so long makes me feel weird already as it is.
Just to outline some of the past events in short:
University started about three weeks ago and before that there were a couple of other things to take care of, as well as me being pretty ill once again. Now things slowly regain some sort of normality and I try to adjust to my new schedules as well as I can. Which is fairly tight, including my working hours, so it's not all so easy.
Nevertheless, I'm currently very well balanced and happy with how things are going and how my days at the university are. I must say, it's a really nice place with nice people and I like how it's not so big, yet leaves you so many possibilities.
But that is that and we'll see how it all continues ♥
Guess I could tell you all a million things about all what's happening in more detail but like I said - I'd like to keep it short.
So just for this blog to make some sense again and to show something new to you all I got around editing some photographs of a past 'shooting' I did with Nechan and
Anni
. There are still like a million pictures to edit and a million other ones but I don't have the time and mind for that at all, sadly. On the other hand I'm much more inspired again and put my sketchbook to some more use but more of that maybe some other day.
Instead some pictures: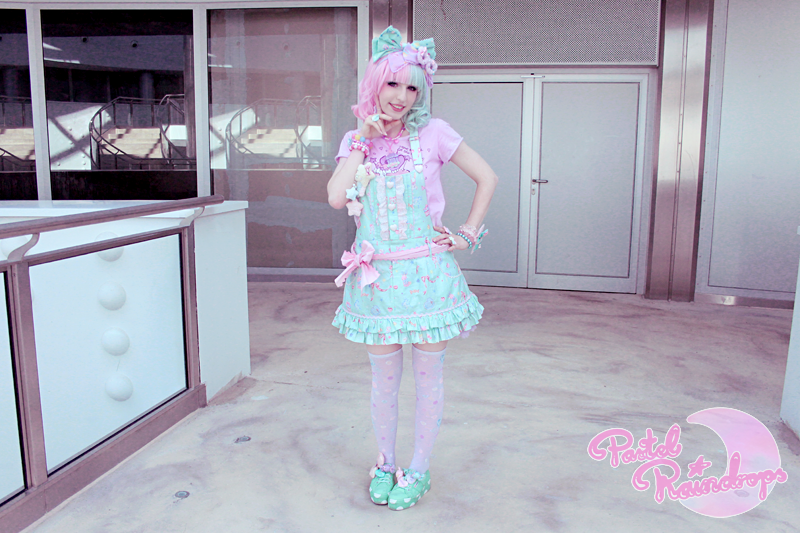 Salopette, Headbows, OTKs - Angelic Pretty; Platforms - Superga; Shirt - Banana Fish; Backpack - ManiaQ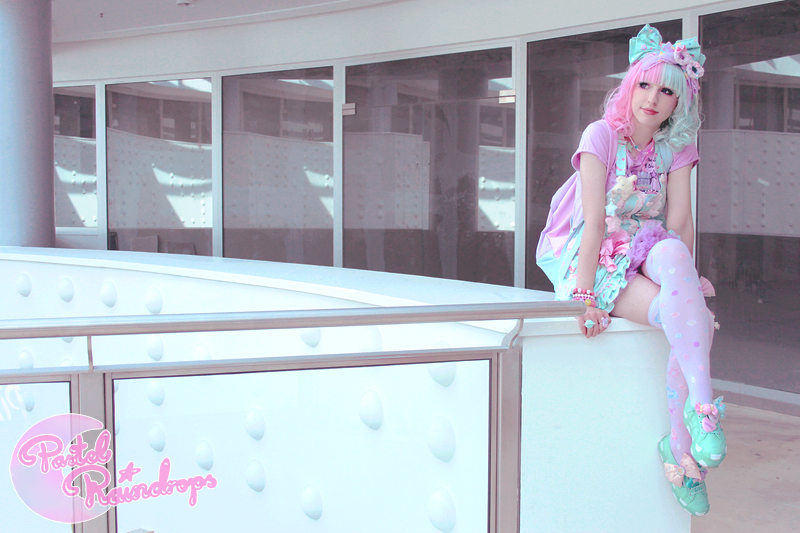 That day I also took photographs of my friend's Kuragehime Cosplays so while we were at it I decided to dress up as well and try on my -then- new salopette. Hopefully I can find some time to edit the other photographs as well since I think some of them turned out rather nice.
Also as a
stupid
extra: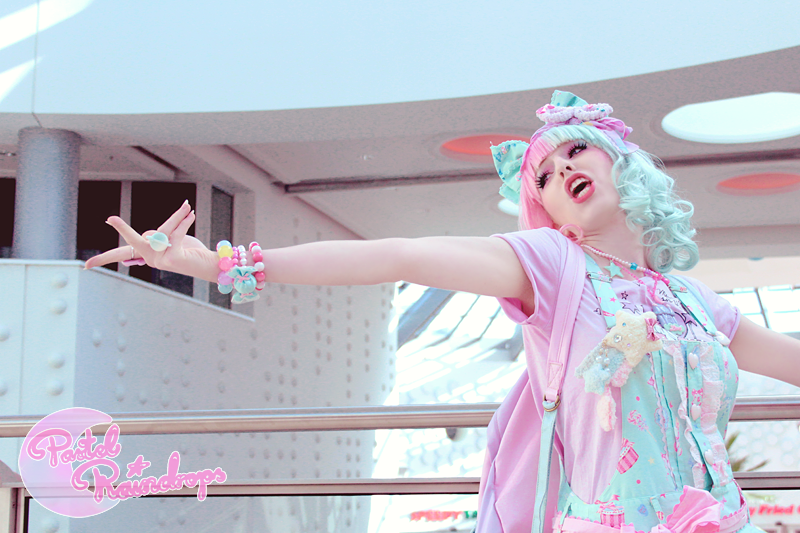 I'm not even sorry.
Hopefully I can be back without such a long break and soon as I can. And I also hope you didn't forget me after all the days and weeks.

Marie ♥