Here I am with blacks and white once again with another casual outfit. It's been quite a while, huh?
These days I've spent some lovely times with friends once again, had to say good bye and could welcome some from other cities. Had endless rain and got desert temperatures but all in all it was all good ♥
Some time ago I got a lovely parcel from
SheInside
, delivering me a wonderful
T-Shirt
! I was glad I finally got to wear it, and I absolutely loved the print for fairly obvious reasons. The Stones have been one of my favorite bands for a long time now and my dad has been playing them in our house ever since I can think. Well, what can I say? We're a rock'n'roll household and I was early vaccinated with it.
Shirt - SheInside; Cardigan - H&M; Leggings - Monki; Boots - H&M; Jewellery - Flea market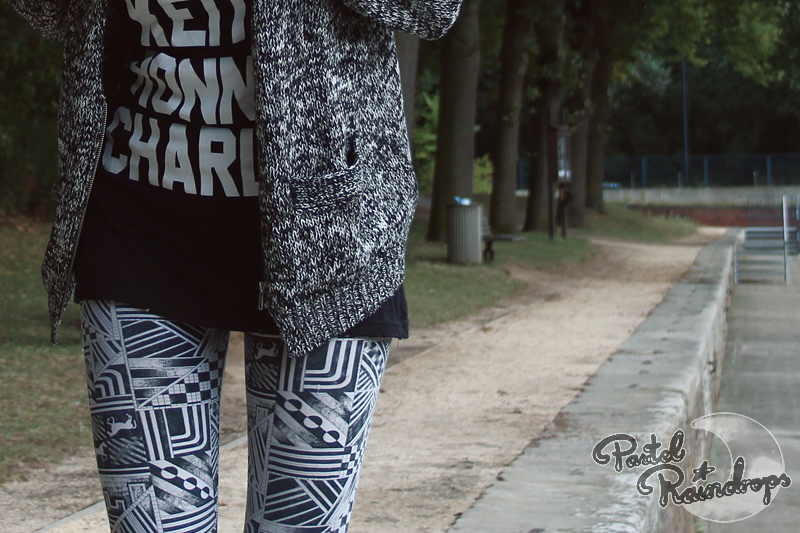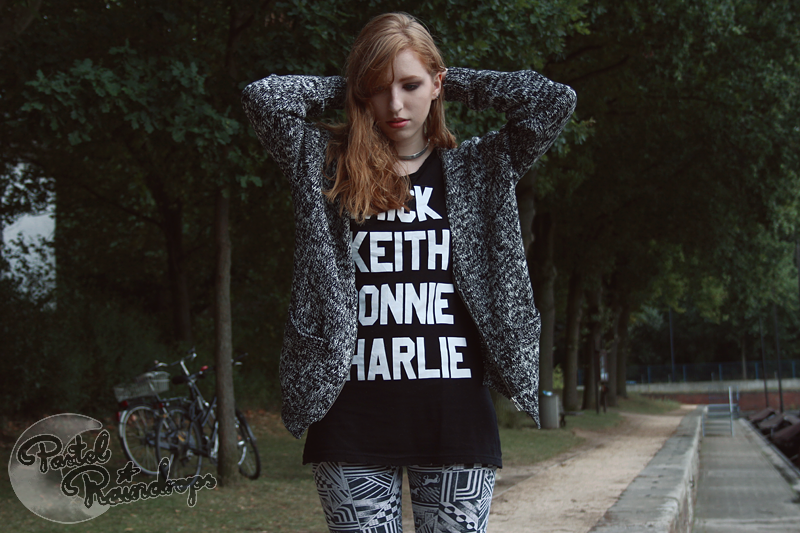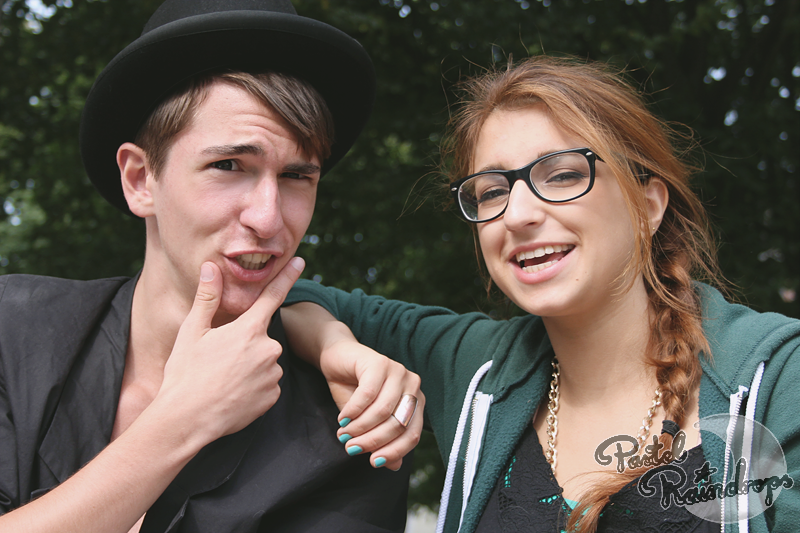 It was truly a wonderful day I had with my dears
Maikel
and
Roya
and the sunny, yet not too hot weather got me into the mood for autumn. I can almost feel it now, it feels like burgundy red, copper, lots of black and velveteen touches. Maybe now I finally got to wear the dark vine lipstick I got some months ago, that sounds like a plan!
Until then, take care ♥
Mio~