And there she was gone again for a couple of weeks, oh no!
But she's back again in good spirits and something new to show ♥
Where I've been? Well, t'was mostly just the usual daily life that caught me, regular work, meeting friends, celebrating my birthday and working on some things including a little bit of a surprise that'll come up sometime soon!
Back in March I also managed to finish another drawing that I've been working on way too long and after that didn't get around to scan until today. It's been for a lovely girl who once did a little drawing for me when we decided to do a little swap. It's been too long since that and I'm just very, very slow at drawing (which is why I'll probably never be able to do things like comissions, oh woe is me) but after all, I finish what I want to finish. Even if it'll take me centuries.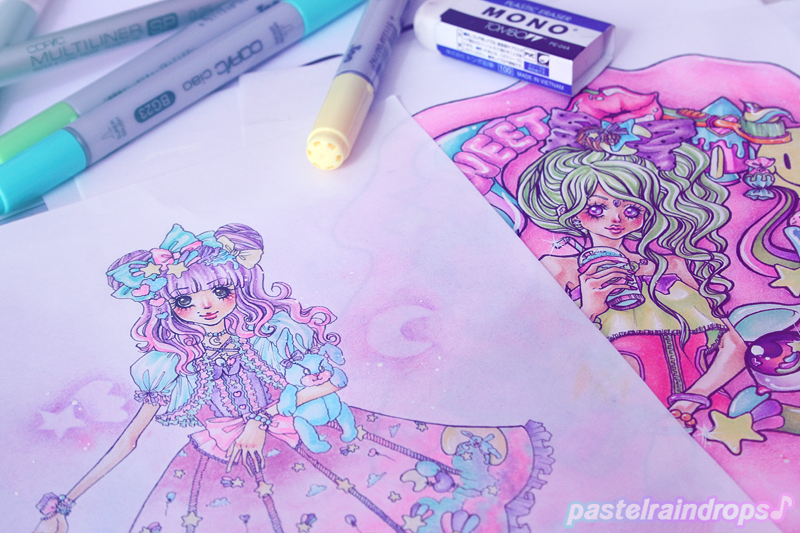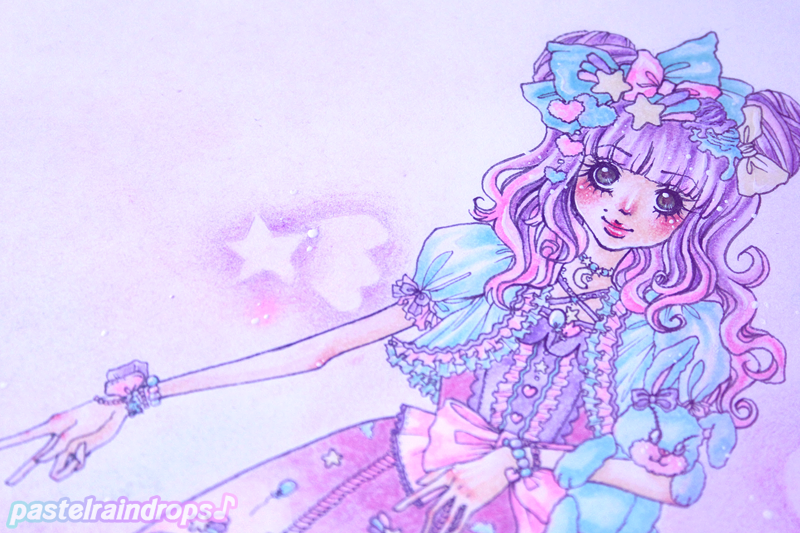 Just a lovely, little Lolita girl in her own little, dreamy world. Drawn with Copic Ciao markes and coloured Pencils as usual.
It's nothing really special but maybe someone likes it anyway ♥


Until next time ♪
Mio~