It's probably better to apologize beforehand for the massive picture spam that is coming up in this entry and I'm almost positive that your computer is going to hate me for it. Just sometimes, you have so many things to share and you want to share them all at once and simply can't decide which ones to choose. So, sorry if you browser will freeze because of this, I take all the blame~
Now it's been a couple of weeks again and I meant to write about it already some time ago but yes, it was time for the Leipzig Bookfair again! The LBM - as everyone calls it shortly - is certainly one of the nicest conventions of the year and pretty much the only one I visit still. Though this year I've only got there because of a chain of lucky events and only spent a couple of hours in between all those colourful, crazy and lovely people ♥
Nevertheless, it's been wonderful as always and I took the opportunity to go a little bit more wild with my outfit again and wore some of my newest purchases.
Let's go ♥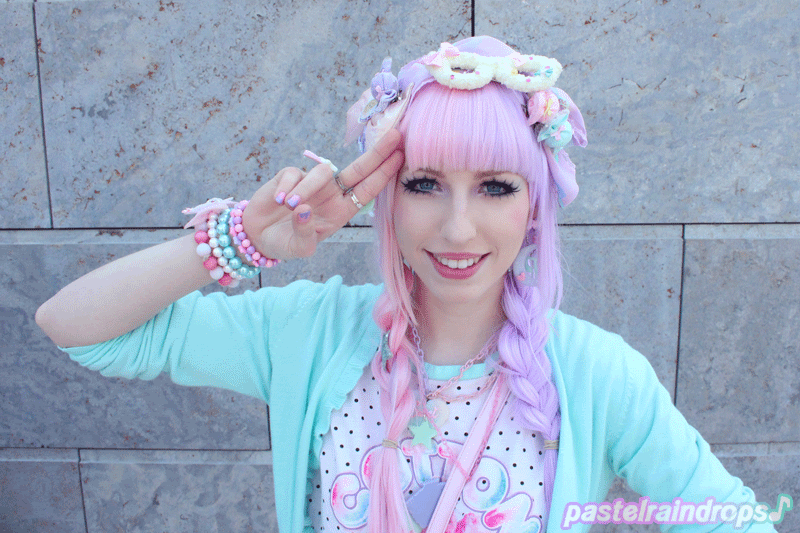 Cardigan - Paraphrase; Shirt - milklim; Skirt && Ring - 6%DokiDoki; OTKs && Headbow - Angelic Pretty; Bag - DoL; Sneakers - AmiAmi; Accessories - Chocomint, Cute Can Kill, I'm Your Present, offbrand
Not enough yet? Then have some of my beautiful friend
Anni
♥ That day she cosplayed as Kuranosuke from Kuragehime ♪
Lastly, we'been a little bit dorky and kept it on pictures, yes! Actually, there are way more dorky pictures but we also had the idea to make some little gif pictures, so here they are!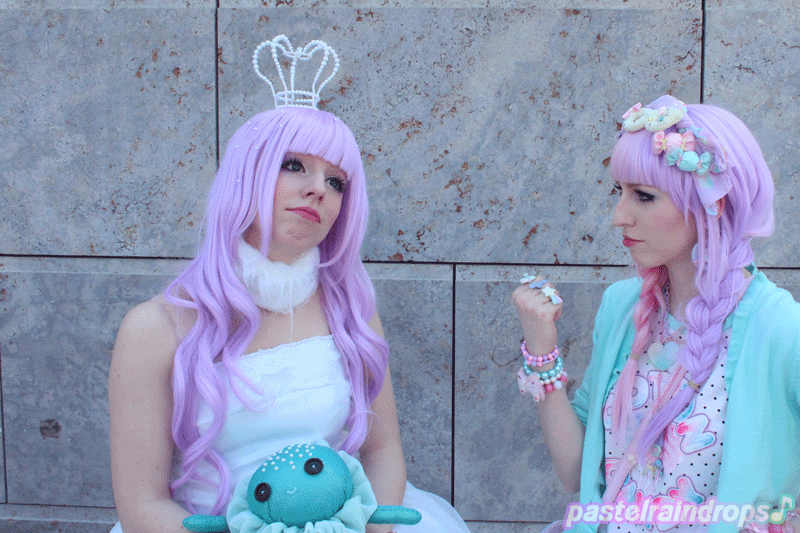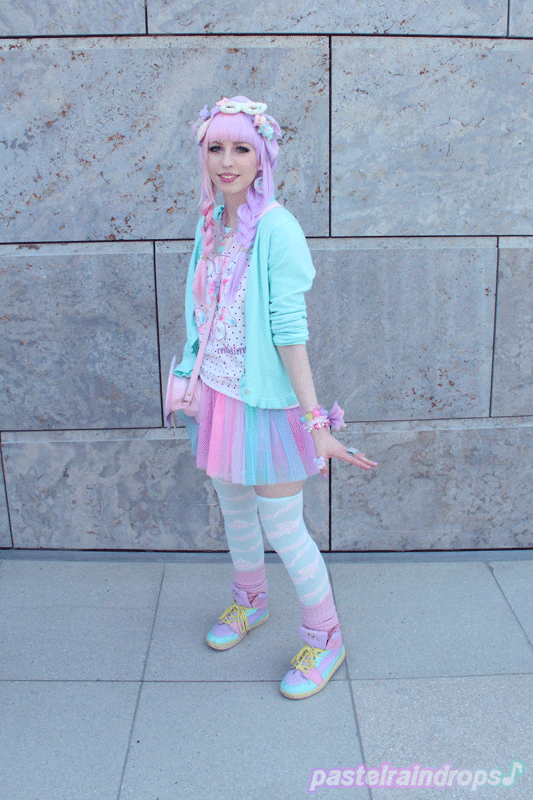 And this would be about it ♥
It was a truly wonderful day and it was nice to spend it with some beloved people, even if there weren't that many of my friends there this year. But I also met some very nice people on this little journey and made some helpful experiences for me. The only downside is that - once again - Mimi and I forgot to take pictures together. As always. We don't even know ourselves but we always end up forgetting it, which is a pity.
I sincerely hope your computer is still alive and despite this massive amount of pictures at once that you still enjoyed them a little~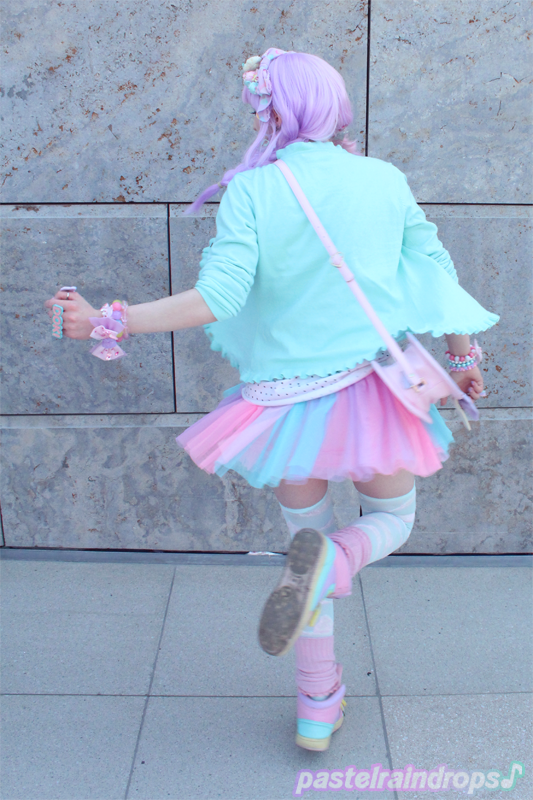 Have a sweet weekend my lovelies ♥
Mio~