It was in September, I take, when I received a huge parcel from Japan all stuffed with pastel-y goodness and very sweet things which I collected at my shopping service over the summer.
Guess I never got around to show them to you, though you may have seen me wearing one or another thing already.
No, I won't talk too long about it, I'd much rather show you the things that I got back then ♥
Let's start off with some clothes I purchased from
milklim
, yes?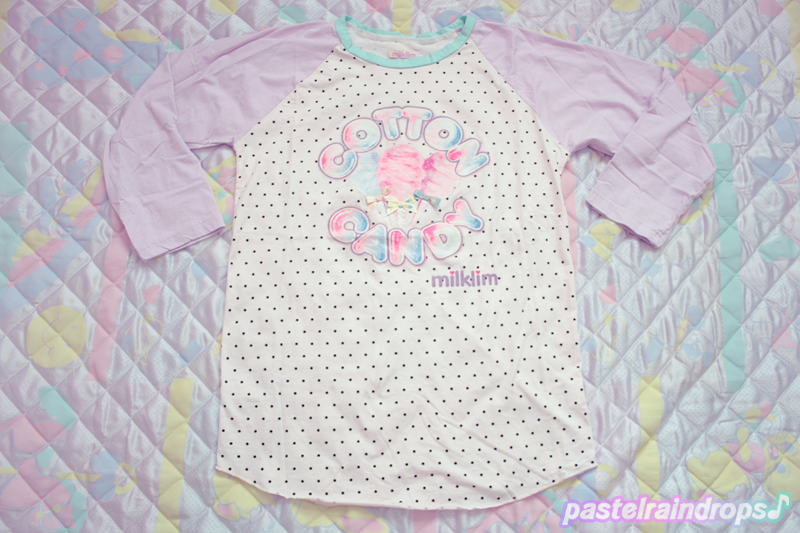 There's no use in denying it, milklim has to be one of the most adorable brands EVER.
Just everything they make is wonderful and they surely have some of the cutest prints, patterns and cuts ever. Actually I was going to buy from them a lot sooner but they were always out of stock with the things I wanted until then. No regrets, though - they have good prices, good quality and and their clothes are super comfy, too. Only the mint skirt it very short, sadly but it offers enough room for a little petticoat or another skirt to wear underneath so it's all good ♥
I also got some stuff from mbok, sometimes Japanese auctions are really awesome when you're looking for some cool stuff ♪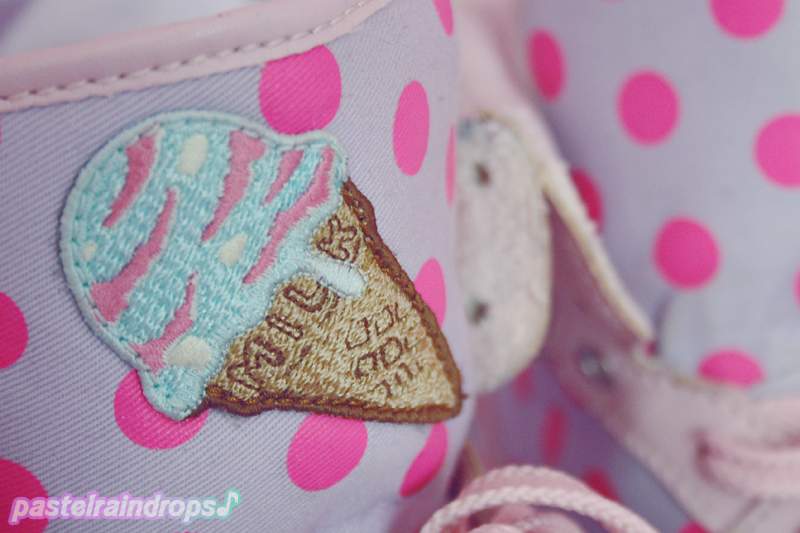 Finally got these wonderful MILK sneakers, I almost couldn't believe it! Guess I don't need to add how happy I am about them ♥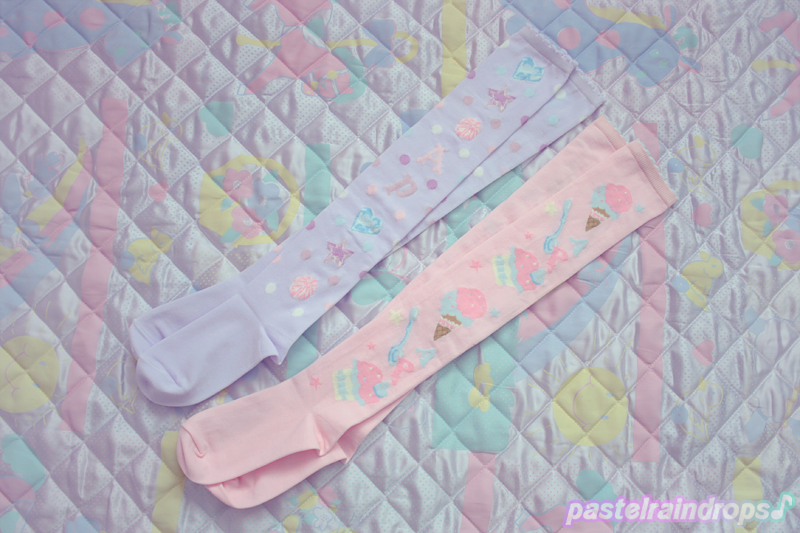 Jewelry Jelly & Colourful Sherbet OTKs from Angelic Pretty ♥ Finally some lavender overknee's!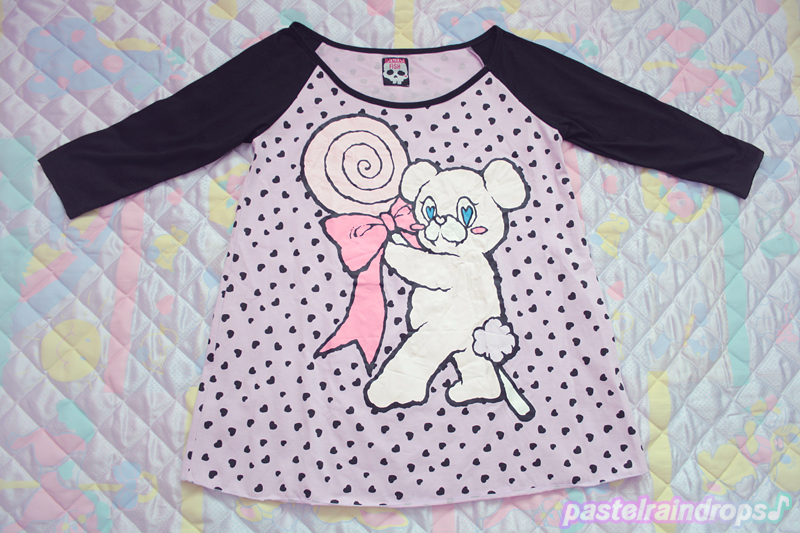 I also got these two tee's from Banana Fish ♪ With them I finally have all the BF shirts I always wanted to have the most. Banana Fish will always be in my heart ♥
The last and, well, biggest thing I got was this~ ♥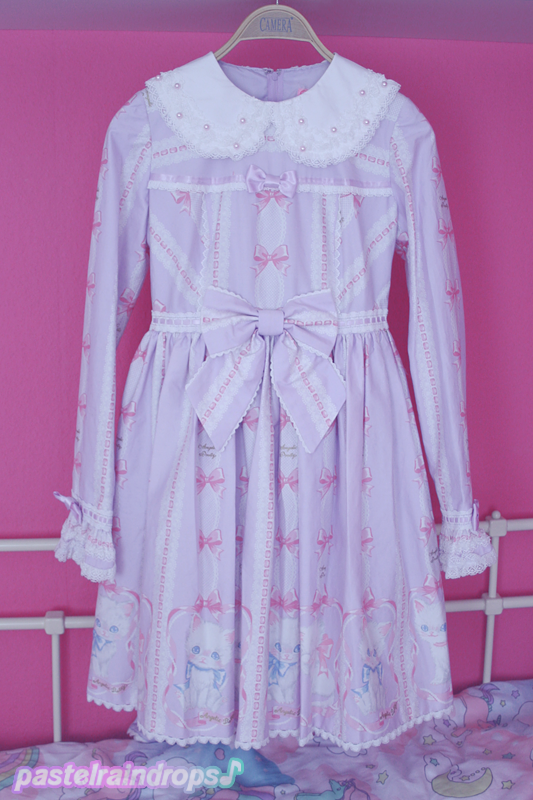 A dress from Angelic Pretty ♥
I know Vanilla-chan wasn't an exactly popular print but I always really loved it! I just have a thing for long sleeved dresses and for me the print was purrfect ♥
This was all for now but in other news that you have probably already noticed now that you're here: Pastel Raindrops ♪ has a new layout!
I worked on it last weekend, made some new graphics, along with a new header, some new adjustments and now I also have a new comment form which allows to write replies. How do you like it? ♥
I really hope it works alright with your browsers and screens but if there appears to be anything wrong please tell me and I'll work on it~
Hope y'all had a great start in the new week ♪
Much love~
Mio