I don't have much time as I'm ready for take-off, literally ♥
A few things still wait to be packed, some things to be arranged and then in less than two hours I'll be checking in for my flight to Munich. Nothing overly exciting but a TV production I prepared myself for in the past few weeks is waiting for me and I'm waiting for the recording.
Since there's still some time left, though, I'm taking it to show you another outfit from last month when I visited Hamburg with
Mimi
and
Roya
.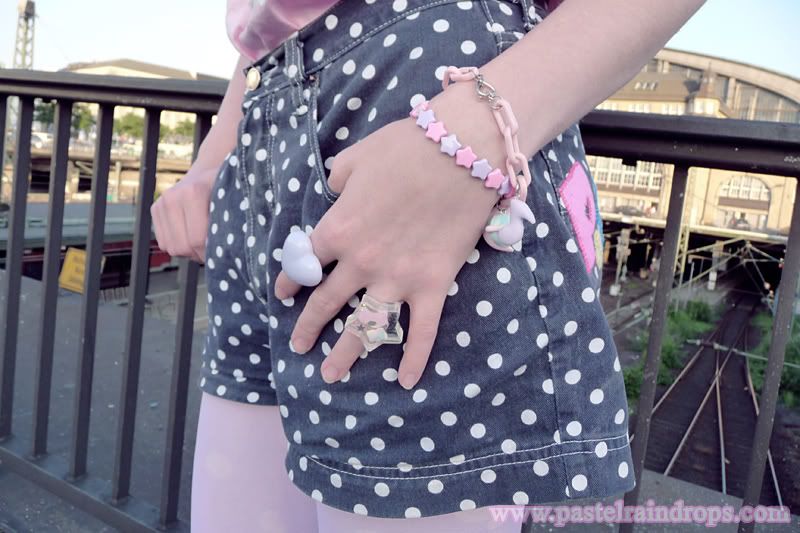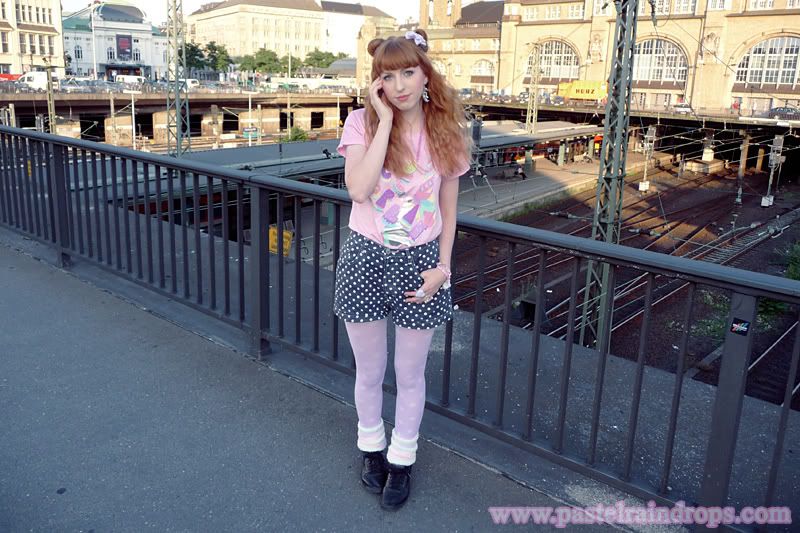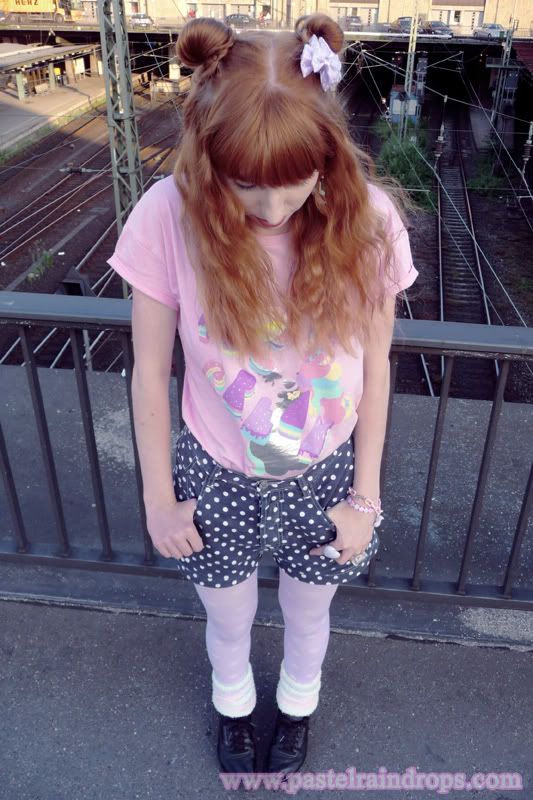 Shirt - Gina Tricot; Shorts - fleamarket; Tights, Socks, Bows - offbrand; Sneakers - used Reebok; Accessory - from Flau &; Cute Can Kill
I absolutely love this shirt! It's from
Gina Tricot
and I already got it back in May or so but I'm wearing it all the time right now.
Now, I really need to head back to packing so I'll have everything ready in time. So you back on Wednesday, I hope! ♥
Much love~
Mio ♥