What a week this has been, full of ups and downs and crazy happenings. Yesterday the heavy rain flooded our basement, I won a ticket to the Dockville festival in Hamburg, had a chilled time with
Roya
, got soaked wet in a thunderstorm and last Monday I received one of the most exciting mails I've ever came across to read.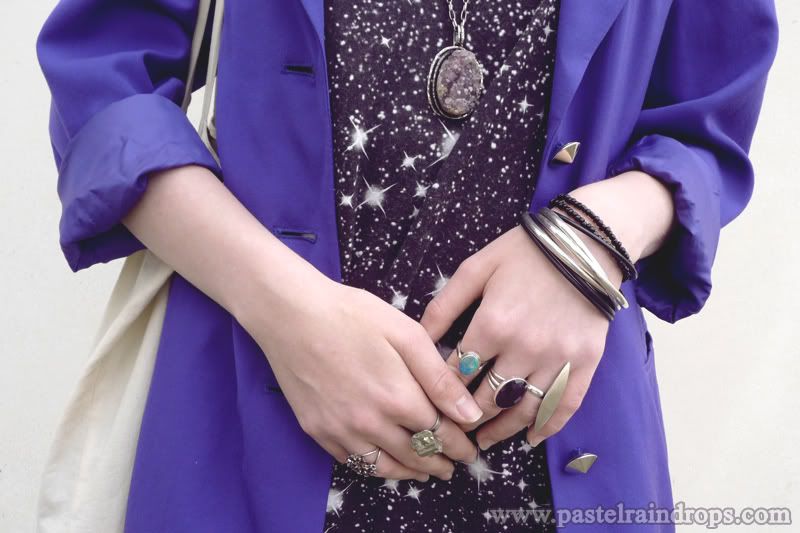 What I'm taking about?
'Bloggers Wardrobe gathers the BEST brands and the BEST bloggers. Bloggers Wardrobe is where they meet in a way so that the integrity of the bloggers is kept sacred'.
Basically it's going to be a place where the
crème de la crème
of fashion blogging will gather together to discuss and present brands, products, fashion and much, much more. They called it the 'chance of a lifetime' to be part of this but you can
see for yourself
if you need more information. To me it indeed sounds like a chance you'll only be offered once.
Now, I received an invitation from the Product Manager of Studio Total which created Bloggers Wardrobe and was offered to take part in the auditions for the last few free places of this project. Only time will tell if I really have what it takes to be part of this but I figure it's needless to say just how much I want it.
This takes me to my part of the hearing: 'Write why YOU should be a part of this'
I'm not your average kind of fashion blogger - if that label even fits the things I do. But anything that is supposed to work out needs a misfit, doesn't it?
And now time, tell me those are the 30 words it takes to change my life ♥