Funerals are surely the strangest things I know.
Death itself is strange, even though it's not as strange as life is.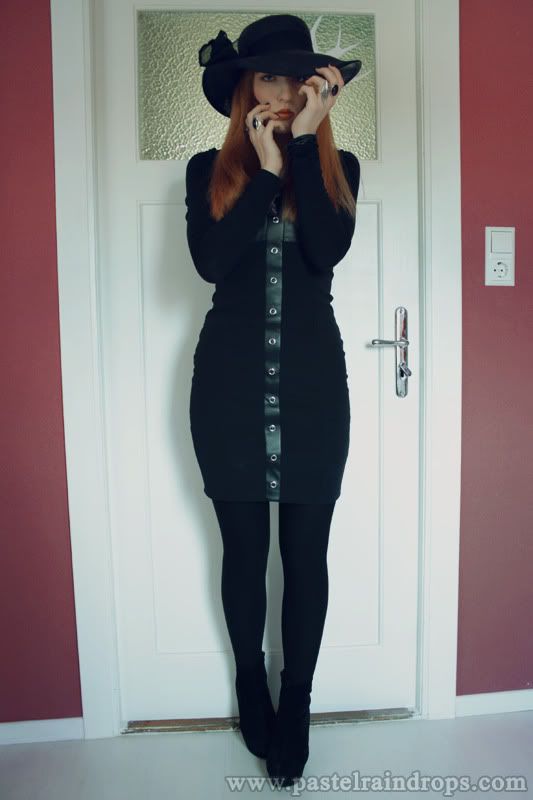 Dress, Chiffon Bow - Monki; Hat - my mother's; Shoes - offbrand; Jewellery - Fleamarket
The amethyst ring was a birthday present from my mother and hell, I -indeed- love it to death. It certainly is one of the prettiest amethysts I've seen in all my life.
Amethyst is also surely one of my favorite gemstones and probably the one which is followed me the longest time. Who said Taurus' birthstone had to be rose quartz? It's a pretty gem as well and I surely got enough stones of it for a lifetime since relatives always gave them to me, but amethyst seem so much more appealing and accurate to me.

This was by the way what I wore a few weeks ago to bid yet another farewell. The hat belongs to my mother and neither pictures nor words can describe how lovely it actually is. I didn't even know it existed until recently but I'm planning to wear it more often now that I do. There really isn't anything that is as wonderful as a pretty hat.
A call for everyone, me included - Wear more hats!

Well then, much love~
Mio ♥