The things you'll hear à la Gare du Nord when you wear pastel clothes. Well, at least I can still understand a bit of French, though I do my best to avoid speaking it myself, as to not embarrass myself too much. But now, I'm not a doll. Whatever that was for, gramps.
Now, I promised to write a bit about
Mimi
's and my trip to Paris, didn't I? I think I did.
I'm still sad it's all past now, it was way too lovely to meet all those lovely people. The world should be a smaller place so we wouldn't have to travel so far. Or perhaps a tiny world for all those beautiful fashion people? Sadly that will never happen.
But yes, the time passed by so quickly, after all we've only been in Paris for three days. The other 24-32 hours were spent on the road in our not-so-comfortable buses.
And I've sworn to myself to never travel anywhere by bus again. The wonders of money - or more not having money, because that way our trip was a whole lot cheaper.
So, we left Bremen and Berlin on Wednesday and arrived in Paris on Thursday morning. The first footsteps in France, it felt so strange. But I must admit, the 'pain du chocolat' and 'Oasis' made a nice breakfast and the accompanied us until the very last day. Even now I still have a bottle of that sweet, orange drink next to my desk.
Our first day in the city of love (Ah, oui! L'amour!) was still a little stressful, though. We were pretty much forced to attend a sight-seeing tour with our travel group or else we had to run around through Paris with all our stuff, probably getting lost or robbed. All because we wouldn't get into our hotel room before afternoon, anyway. Because of that our fine planned schedule was pretty much killed of. Originally we wanted to get to Paris, into our hotel room, get ourselves ready and pretty to head of to the Expo. That way we didn't make it to the Expo before 5 or 6 pm when most of the people I wanted to meet were already gone. Like
Mnon
, who I really wanted to see but couldn't. I'm still feeling bad about it because she only went to the Expo on Thursday.
But despite our crossed plans we still got to see a few places in Paris we probably wouldn't have seen if it wasn't for that tour. Every bad also has it's good you could say. So we saw 'l'Arc de Triomphe', the Louvre, Nôtre Dame, Sacre Coeur and many more sight. And of course 'le Tour Eiffel' as well as many other places. Some only behind the windows of our bus and some directly in front of us.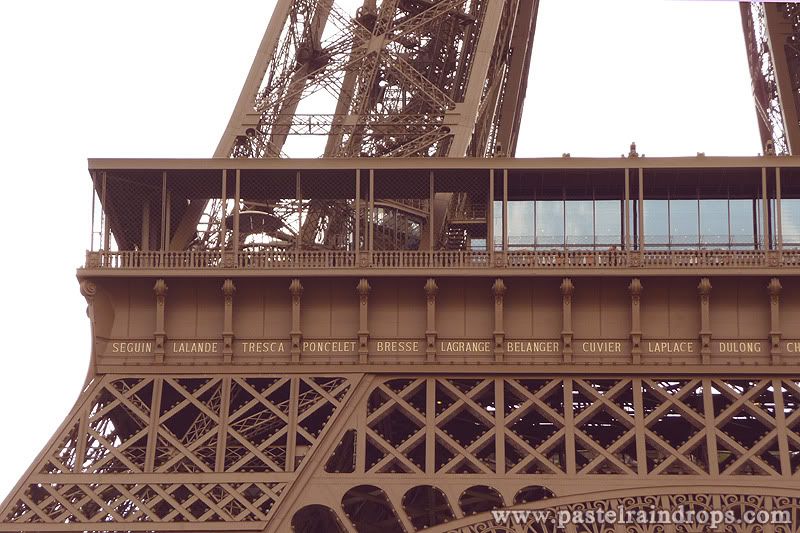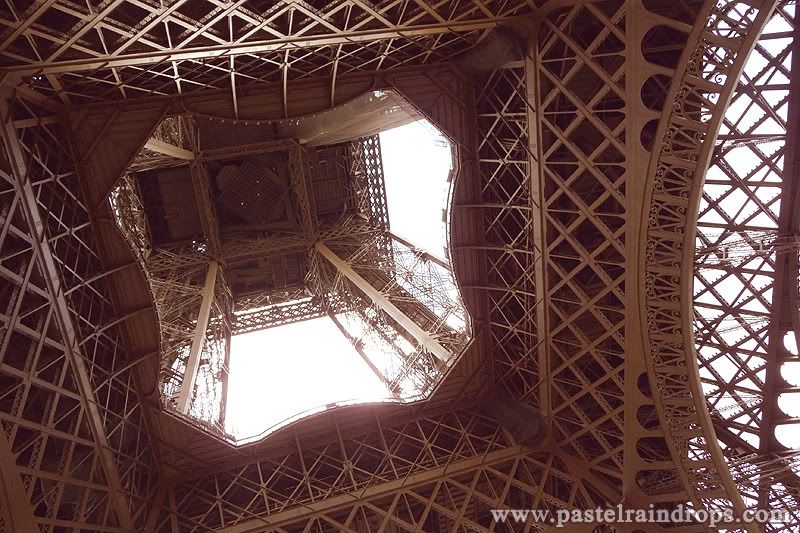 In the end we finally managed to the hotel room, get ready and to the Expo, like I said, and got to meet some lovely girls who directed us to the booth of
Cute Can Kill
♥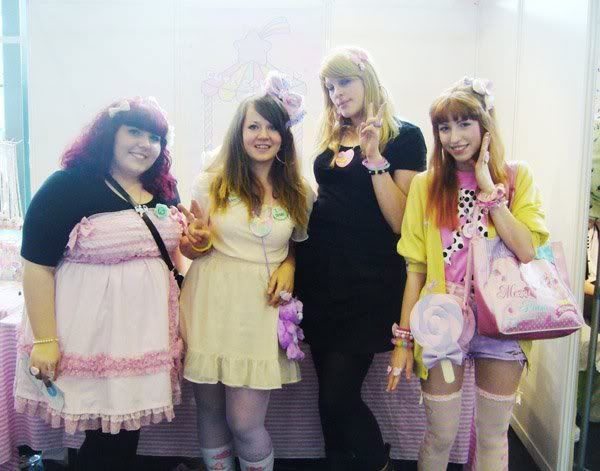 The picture belongs to SiriusC from DeviantArt ♥ Thank you so much for it, I hope it's ok to blog it here~ ♪
I can tell you, I love these two! I'm pretty positive that Lila And Ciali from CCK must belong to the most wonderful people I've got to meet so far, they're darling ♥
Sadly, this is also the only decent picture I have of my outfit that day because we forgot to take pictures, stupid us.
But regardless, a short outfit rundown for those who are curious:
Cardigan - altered Oxfam; Shirt - Banana Fish, Shorts - DIY; OTKs - Angelic Pretty; Bags - Mezzo Piano and DoL; Accessory - of course CCK and also Chocomint and offbrand~
In the evening we took the metro through Paris again, then trying to look for a 'Supermarché' and finally found one hidden in a small street just before it wanted to close. Lucky us, that way we got some vegetable salad, sandwiches and something to drink for dinner - besides the instant noodle soup we brought from home. I swear, we could've survived at least two weeks with all those soups we had.
Back in the hostel then we could finally get to rest after the exhausting bus ride and all the walking through Paris. It was a nice first day but we also felt the cold sitting in our necks. We were both still sick and it was a big festival of coughing, sneezing, snotting and sore throats. It always was that way in the evening and morning, at least for me. During the day it was better, though I always lost my voice little by little.

On Friday we got up early again and got ready for the Japan Expo where we got around noon, I think.
We finally got to look around a bit, checked out the booths, the program and met more lovely people.
I can tell you, I've never been to a convention that was this big. After all it wasn't only the JE, it was also the ComicCon that was going on in these halls and all of it was huge. There was so much going on the on the program was something for anyone. Really nicely organized, the kind of thing you won't find in Germany that easily. Here conventions are a lot smaller, overpriced and usually don't offer that much of a program - or if they do it's most of the time anime or manga related only. It would be nice to have something like the Expo here too, more about fashion, pop and historical culture, music, lifestyle. Japan isn't just Anime and Manga, so that's what I miss here a lot and which is also the reason why I don't visit real conventions anymore.
But this was a really nice change for once and I'm sure to visit the Japan Expo again if I can.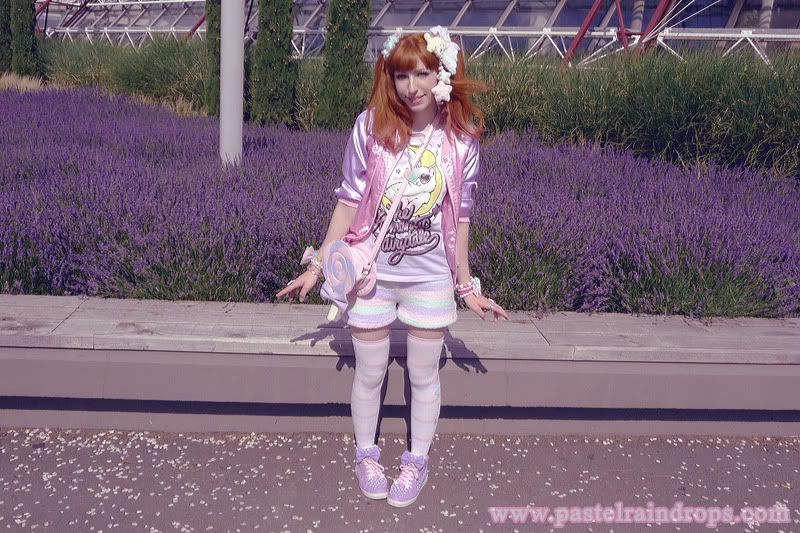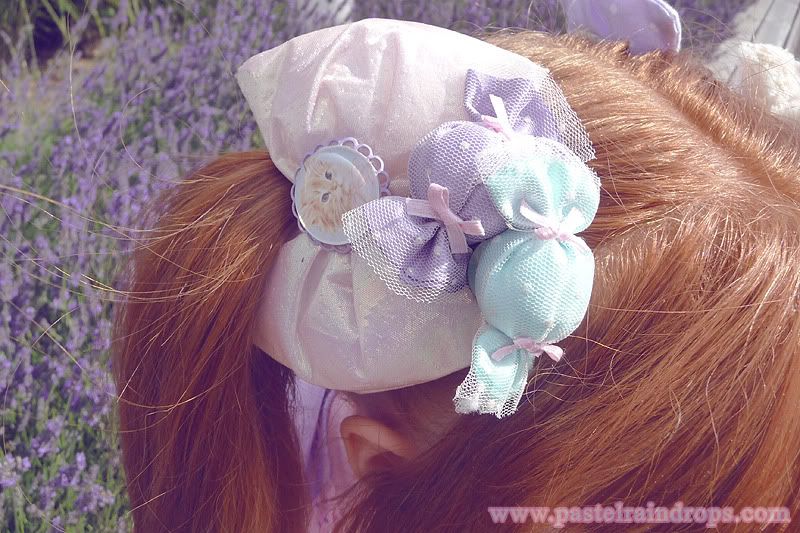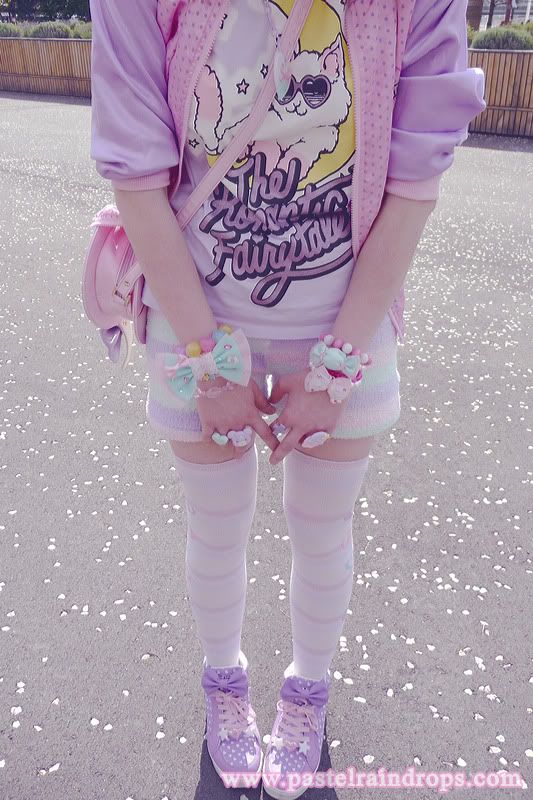 Then this is what I wore on Friday~ ♥
Jacket - milklim; Shirt - Banana Fish; Shorts -Primary; Shoes - Swimmer; OTKs - Angelic Pretty; Accessory - CCK, Chocomint, I'm Your Present, offbrand
It was a bit awkward to wear pigtails after so long again, though! Must've been years since I last wore some outside. Actually I also wanted to make them really curly at first but I didn't bring my curling iron with me, only my straightener. Usually it was possible to also make curls with it but now that it's very old already the ceramic surface broke away and it doesn't work that well anymore. So instead you see me with slightly curly ends~
What do you think? Pigtails - YAY or NAY? Haha~ ♥
Other things we did as usual on that day was chatting a lot, walking a lot, keeping Lila away from her work, then chatting more, walking more, looking around for things and keeping Lila away from her work some more. In the evening we left for our hotel again, though~
Saturday was going to be our last day so we had to get up really early as we had to pack our things into the bus shortly after 8am, right after breakfast. And before that we had to, of course, do our make-up and get dressed but eventually managed to do that in time to head off for the Expo one last time. Before we got there we also visited the Baby the Stars Shine Bright store because we didn't make it there on Friday anymore. And I must admit, I imagined it a lot bigger, haha~ ♥ Not in a bad way, though, it's a very sweet little store. Maybe it also felt so small because of all the pretty Lolitas that were in and outside of the shop.
I think I met the most people on Saturday and it was more crowded as well! So many fashionable kids everywhere, cosplayers and regular visitors, it was a blast!
The schedule of that day wasn't that much different from the others, though. But it was still extremely wonderful, maybe my favorite day of all ♥
The only downside was that the toilets were so awfully crowded! The queue for the ladies room was going from the toilets, two stairs down back into the hall again. Not so great when you really need to pee.
And still we mastered all the things and had the greatest time. I just want to travel back in time to spend it all over and over again, that would be sweet ♪
Saturday I also decided to wear the best things I have, haha ♥
Outfit Rundown: ♪
Dress - Spank!; Jacket & fluffy socks - Primary; Petticoat - ManiaQ; Tights - offbrand; Shoes - AmiAmi, Accessory: CCK,
Milky Way
, Chocomint, handmade and offbrand.
They're barely visible but I was wearing two little alien buns in my hair~ ♥ I really like that hairstyle and I think I have to wear it more often. At least I want to do that.
You can also see that I'm wearing my
Ice Creamy Bear necklace
here. I truly adore this thing, let me tell you!
I also tried to improve my make-up a bit but I'm still not that used to putting on lashes. Just have to find my way of wearing this kind of eye-make up, I guess. Eventually I'll get better at doing it, I hope. ♥
Mimi also wore
some kitschy pastel
s on Saturday! How cool is that?! I think we'll slightly get her to join our pastel side, we're taking over. ♪
The day ended way too soon, then. I could've stayed there forever or at least one more day but our bus was already ready for takeoff. So we had to wave our friends goodbye, changed our clothes back to casual style, as to not scare our fellow passengers, and took the metro to the centre of Paris where we had some dinner. During midnight we took our bus home, back to the grey and rainy Germany.
The only reason I was also a little happy for my home was the tea and my own bed. During all these days my cold got a little worse and Mimi and I had to pump ourselves with drugs to survive. Luckily it's not hard to find a pharmacy in Paris and we managed to get some good tablets against all our little aches and pains.
Then we also bought some other things at the Expo through the days because we just couldn't help ourselves. So we bought a few things from CCK and other booths~
This lovely shirt was a gift from Lila ♪
Damn, that girl is just the cutest ever and I mean it! She's just so kind ♥ And I'm in love with the design, even though the colours didn't turn out the way she wanted it. I still love it to death ♥
And here's the other cute stuff I got at CCK's booth! Seriously, how can you not love these things?
I even found a cute planet ring, like the one I lost in March at the
bookfair in Leipzig
. Now I'm all happy again because that one must be one of my favorite designs ever. I'm just mad for galactic things
☆彡
I also bought a sweet Gloomy Bear pouch! ♥
It's one I wanted for a long time since I found it on Ebay but it was a lot cheaper at the Expo, so now this cutie is mine as well.
So, these are most of my memories from my lovely days in Paris that I can share with you.
And I want to thank all the cute girls and boys I've met for having us and giving us such a great time!
If I can make it I'll come back next year! I'll try all in my might to see you guys again ♥
Until then~
Much LOVE && take care! ♥