Still no news and still not well again, while it's been one week now that I'm sick. Trust my words, I'll smack a bitch if I don't get fit again by Wednesday. Though, it's so stupid! In the morning I always feel like catpoo, wake up with a very scratchy throat and a running nose, during the day then I feel a lot better and in the evening I'm always getting a bad cough. This isn't funny anymore, I want to feel better now.
But what else can I do besides drinking lots of nasty tea and taking it slow, in the end I always win the fight against the cold, anyway.
Then I though it would be about time for another shopping review, wouldn't it? And today we even had some sunshine and I took that opportunity to show you some of my newest treasures.
♥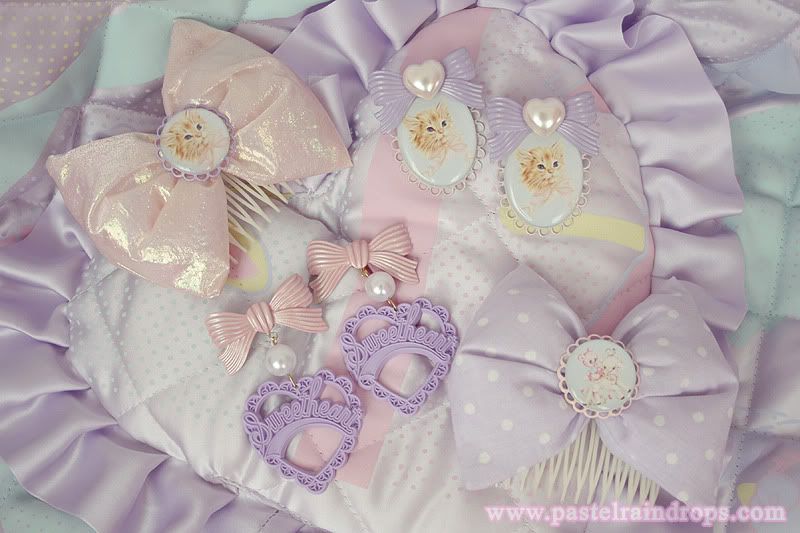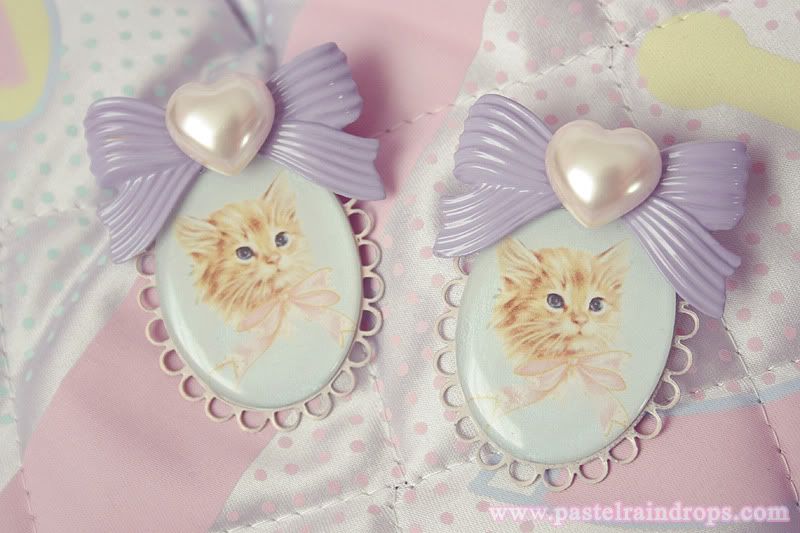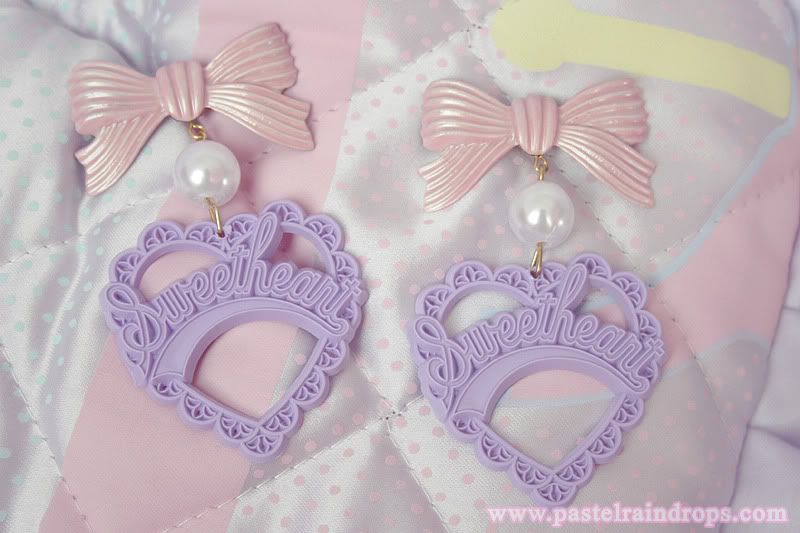 These lovely accessories are all by
I'm Your Present
, a very sweet indie brand ♪
I finally got around to buy some of her things, along with the Sweetheart earring that I've been lusting over so long now. They are probably also the most know items from the shop and available in many colours. But I also couldn't get around the cute cat earrings, they were simply too darling!
And since both pairs are pretty big at the top they can cover up my tunnel as well - or well, what is left of that tunnel now.
Actually I also bought them because I have nearly no earrings left from what once used to be a big collection. But then I got my tunnel and mostly only wore studs or other tiny things if I wore anything in my ears at all. I think it's time to change that ♥
Those hairbows were also love at first sight for a cat lover like me and the fabric is also to die for!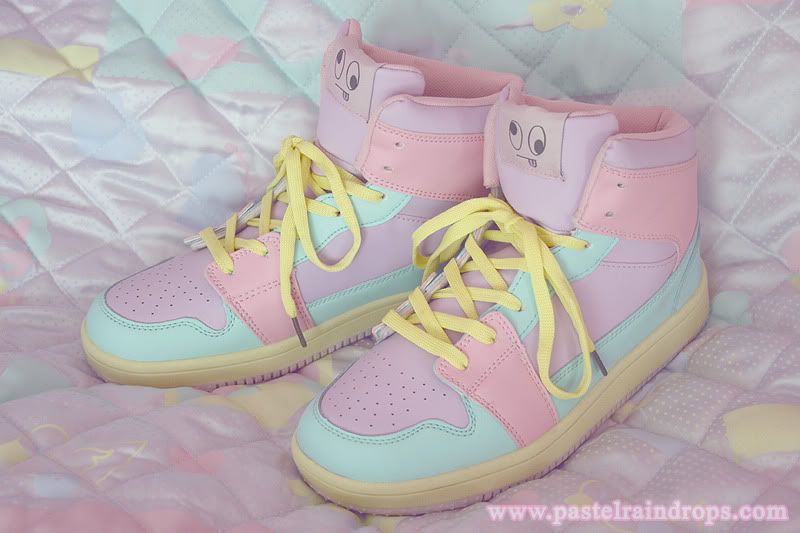 Yes, she did it again. She bought new shoes. Who would have thought...
I know, I know, too many shoes! But I bet you wouldn't be able to resist them either and besides that - you can never have too many shoes (or handbags!).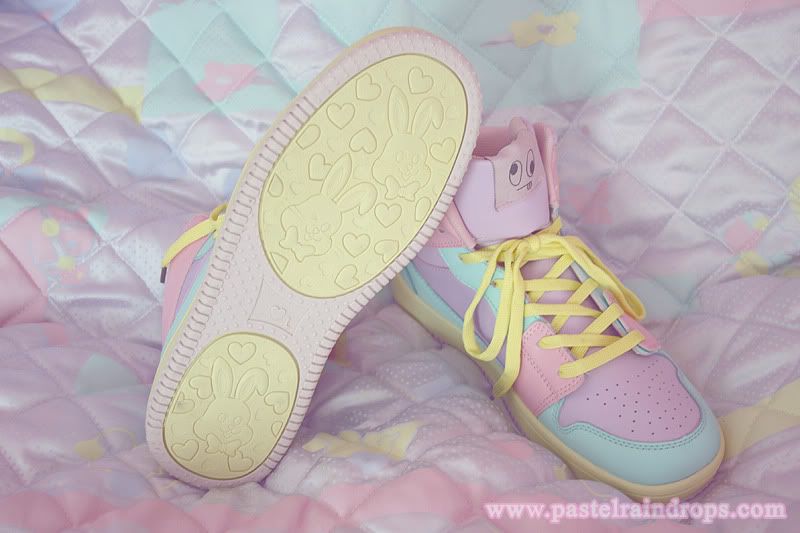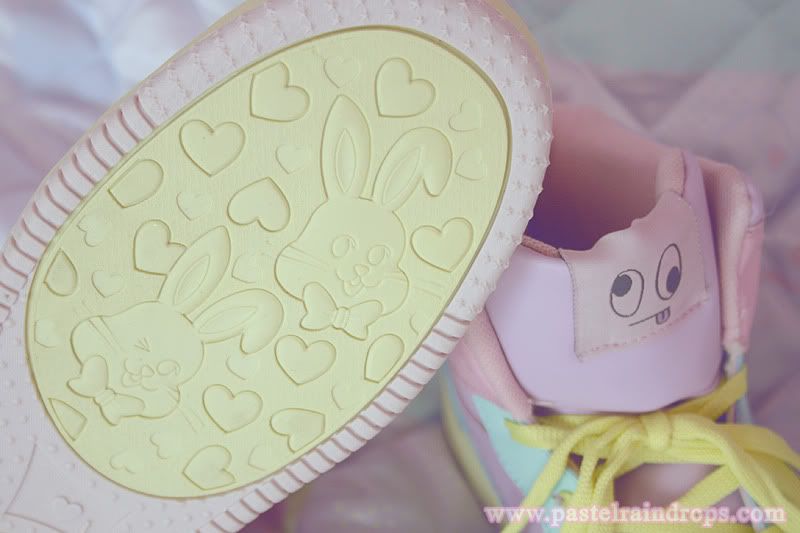 It was really worth it though, because these sneakers are spot-on cute - all around! Even the soles have a sweet little pattern with bunnies and hears ♥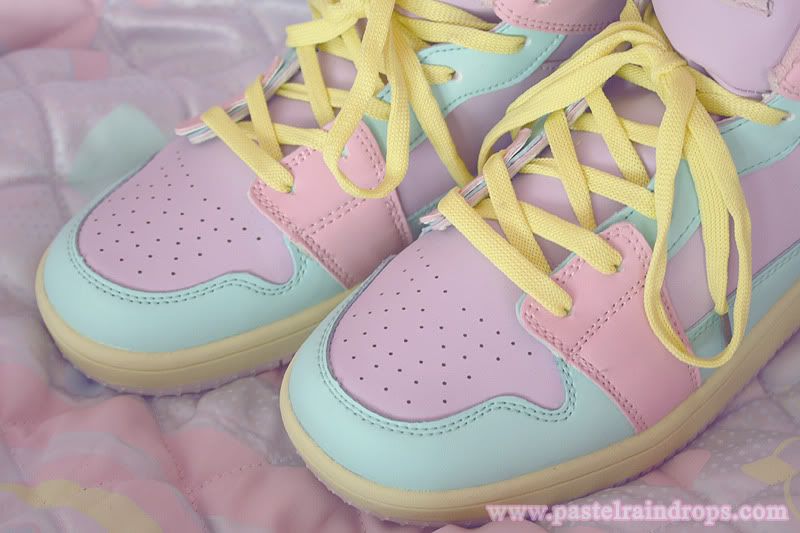 I also have the strong suspicion that these come from the same shop, or at least same factory, as my other sneakers, which would solve the mystery. Anyway, I found them at
AmiAmi
♪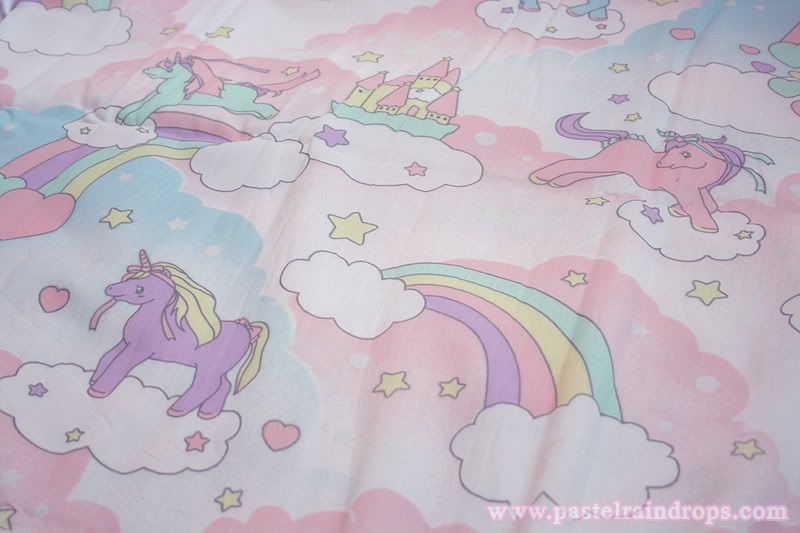 Lastly I also managed to get my hands on these darling bedsheets by Spank! ♥
I was lucky enough to find them on mbok after I already gave up ever getting them, since they sold out so quickly once they were released.
Though apparently they have weird measurements for bedclothes in Japan and while the pillowcase is super small the bedcover is extremely big! It's 150cm x 210cm and is even longer than my entire bed.
But the money I spent on it won't be in vain because I'll use it as a daybed and a decoration pillow now, so it'll be fine if not even better!
And this would be it for today I guess~
I hope to be find the time for another time before I leave for Paris but we'll see how things are going.
However, I hope you liked the things! ♥ See you again soon ♪
Mio~
♥