Starting of today my mind is a bit more free than usual, as I had a last interview here for my university application. On Monday I had my exam at the same department, then I fell sick - and still am a little, and now I'm pretty much through with this. For now. Next Wednesday we shall get the result and I got all my hopes up for this. Bremen isn't my first choice to study but the HfK is such a wonderful university with so many nice people that I wouldn't mind. And then I'm also still waiting to get news from Berlin.
I have some other brilliant news though, and I think I haven't announced them here yet:
I'll be travelling to Paris next week with
Mimi
and we'll visit the Japan Expo! ♥
It's going to be my first time in Paris and my first convention outside Germany, I'm beyond excited! Especially for all the people who are going there and whom I hope to meet. So, in case you're seeing me somewhere in Paris, please don't be afraid to hit me on! ♪
Today I also finally got around to edit some more pictures, finally. They date back to April, shortly before my birthday, and for some odd reason I didn't get around to post them anywhere yet.
But I don't get up to post much lately, anyway. I can't post the things I should and would want to post because I can't take photographs with all these clouds in front of my window, and I also don't feel like posting the things I have already saved. I'm a weird woman.
These pictures were, by the way, all taken by Mimi ♥
I don't know, she's actually the only person that makes me feel fine in front of the camera (except for my lonely tripod) and takes wonderful pictures. Even of me, haha~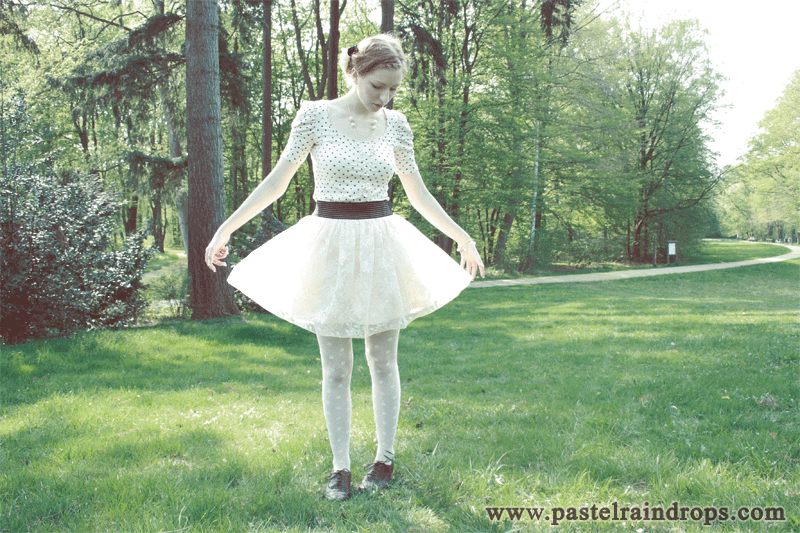 You probably guessed it but we had the most darling day back then. And now it's already been so long since we last see each other, next Wednesday can't come quick enough ♥
Alright, it's time to go again, have a last cup of tea and take a good rest.
See you soon ♥