There I am again!
But not for too long, I'm very sorry~
Why I wasn't here for more than a week, you wonder? That's quite easy to explain:
First of all, some maybe followed that on tumblr, I had to finish my assignment for an university application. It was a bit spiteful, I crafted a pop-up book, but in the end I finished it in time. Now I have to wait for the results, once again. The other thing I'm busy with right now is working as advance man!
We had a big election in Bremen last Sunday and along with many other people I'm counting all the votes now. It's not a hard work but after some time it's a bit exhausting because of the bad air in the building and all these repetitive things which make you feel a bit sleepy after some time. But the people in my team are all very nice and so far we're doing our work very well. We counted more than 2000 ballot papers today! Doesn't sound like much? Well, let me tell you that every paper has up to 16 lists and all in all people could give out 5 vote for maybe about 400 different politicians? So that's why it is taking very long to get the results for this election but we should be finished either tomorrow or on Friday.
My life is quite boring right now, I can tell. And besides that I don't like getting up at 6am but you know, the things we'd do for money ♪
That being said I'd like to keep this post short because I already wanted to go to sleep an hour ago!
Here we go now!

I pretty much only wanted to show you an outfit from this month that I didn't get around to post yet.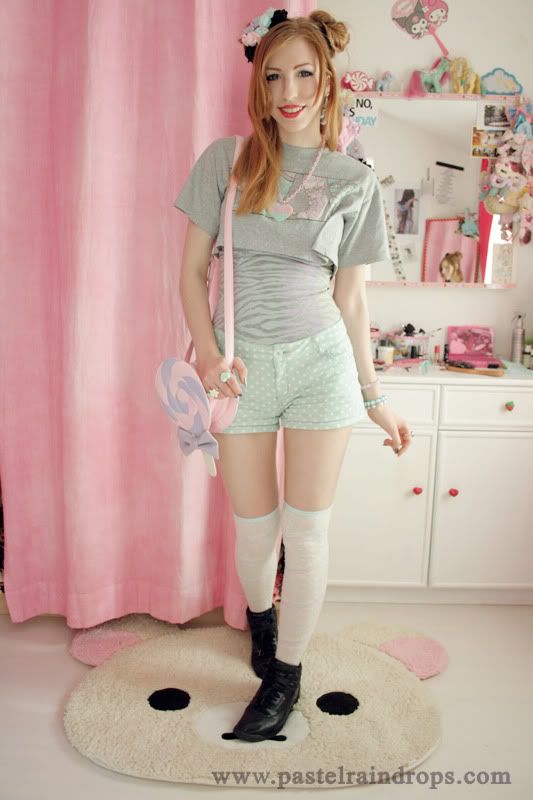 Shirt - used; Body - C&A; Shorts & Jacket - New Yorker; OTKs - Angelic Pretty; Bag - DoL; Trainers - Reebok; Accessory - CcK, Chocomint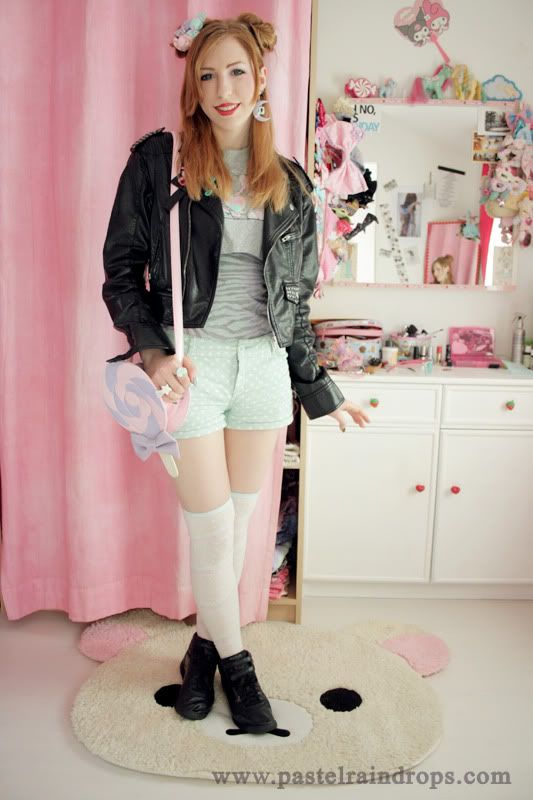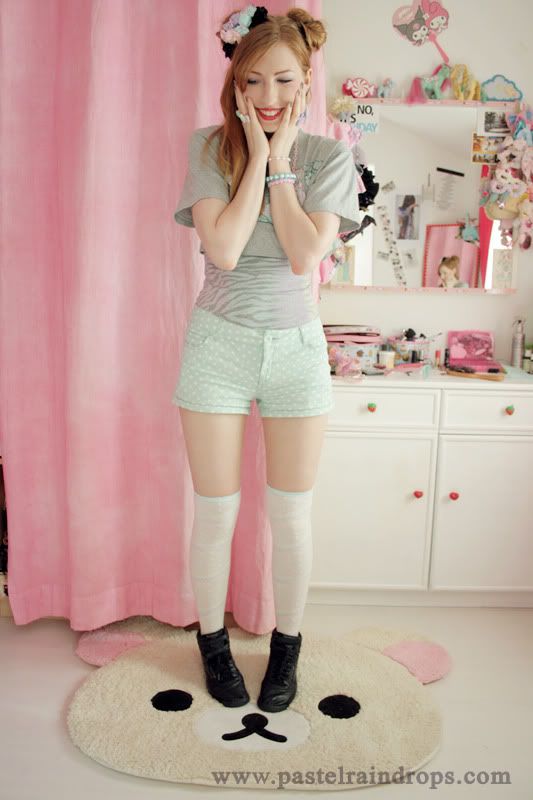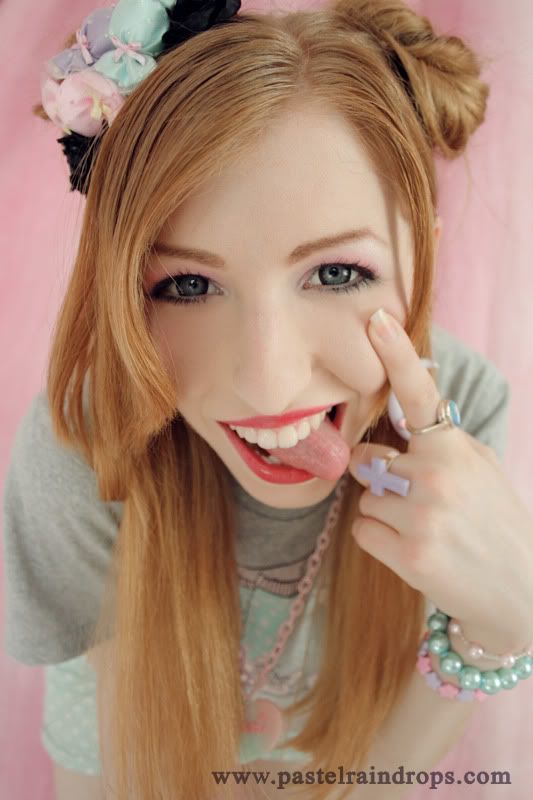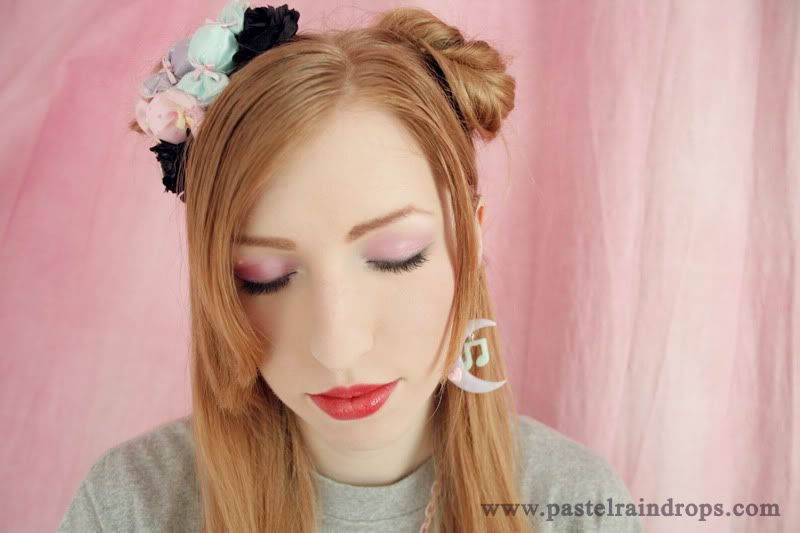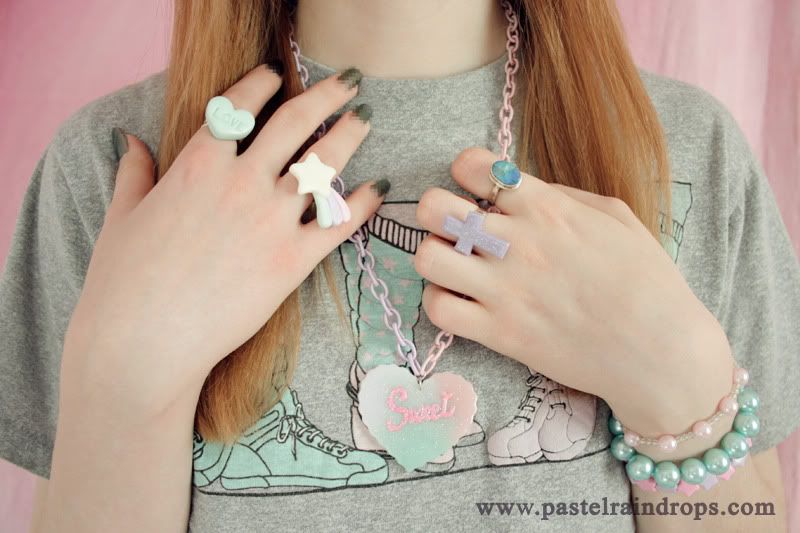 I recently showed you the
cropped top
I'm wearing in here and as you can see I found a way to work it in an outfit. Satisfaction with this isn't on the maximum, to be honest, but this way I could at least wear out my zebra/pastel body I bought already last year. Actually, I'm not one of those who worship bodies 24/7 like some do but to my excuse I only paid like 2€ for this one, how could I say no?
But it's still a bit hard for me to really wear it, hence it sleeping in my closet for so long, mostly because of its colour. I seldom wear grey, I just don't like it most of the time. It gets a bit odd really quickly, I think.
Regardless of that, I still like to experiment. That's what it's all about: To mix and match with trial and error. That's what brings the fun for me, that's my drive. If I wanted to have a
perfect
outfit I could just as well make an exact copy of what you can see in the glossies - but isn't that a bit too plain and most of all too boring? What a simple world we'd have if we'd never risk a thing.
I make a big digression now, haha ♥
On other news, I finally managed to get a remote for our SLR camera which means better focused pictures and less work for me and my lonely tripod!
Already tried it here and I kind of like to work with it ♪

But now, let me wish you a good night!
I hope you enjoyed this outfit and the photographs. Take care my lovelies~
♥♥♥
Mio~