Only a short, not really meaningful entry today.
When I was in Berlin I had lots of time in the mornings and on the train so I scribbled in my sketchbook every once in a while.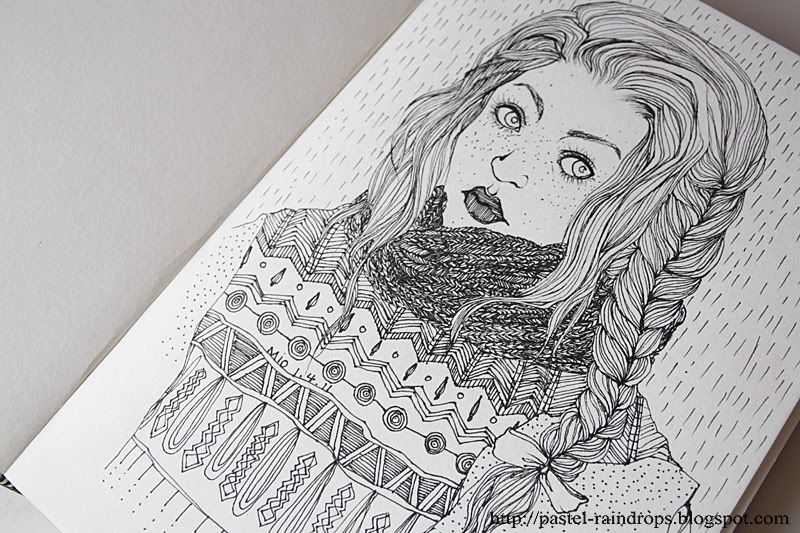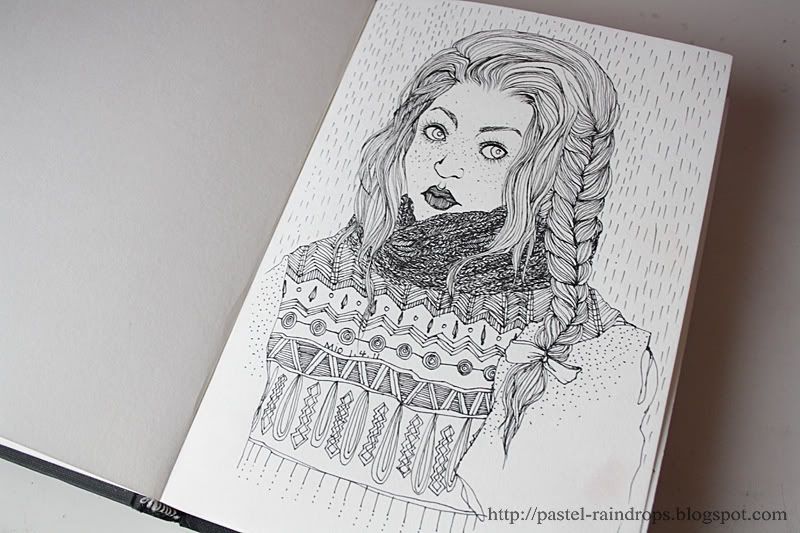 Started on my Berlin-trip in February, then finished off at home.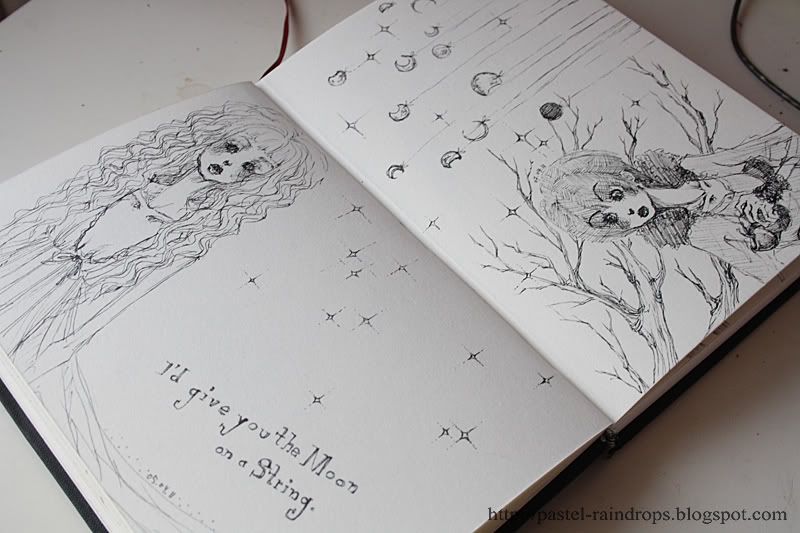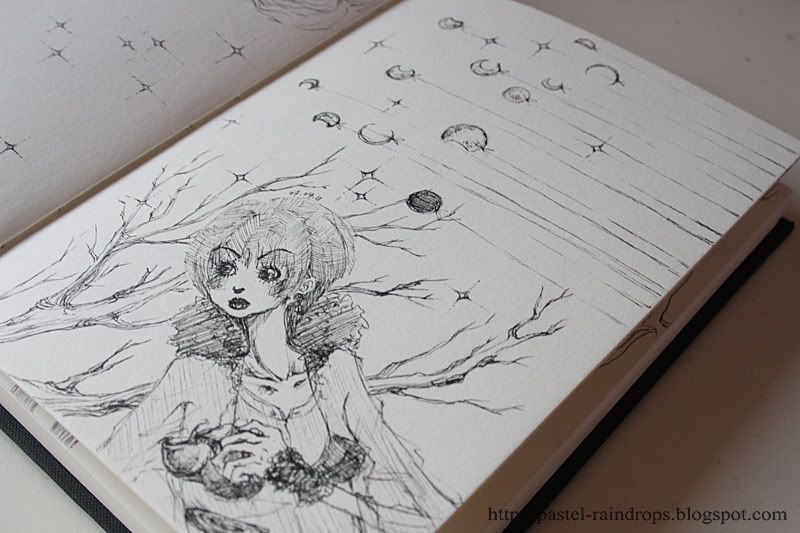 Started in the train to Berlin on my last trip, while being at a 'Korean/German lesson' and finished at the 'Café am Meer' on a sunny morning.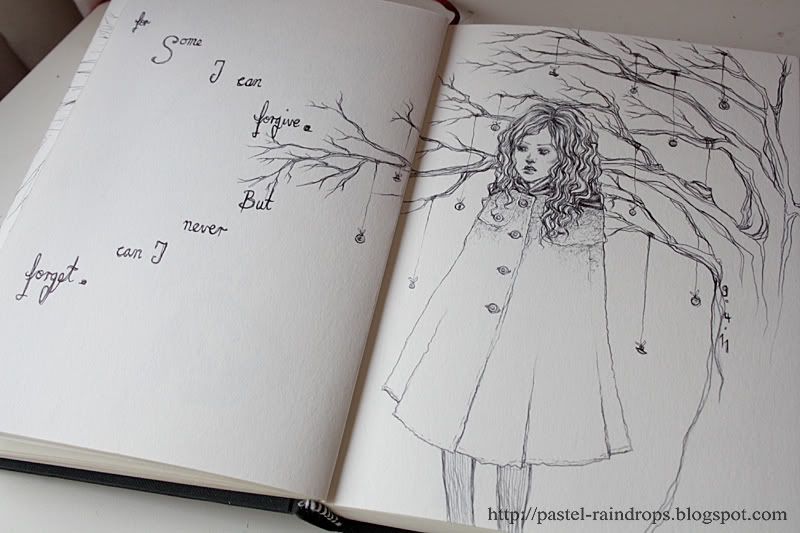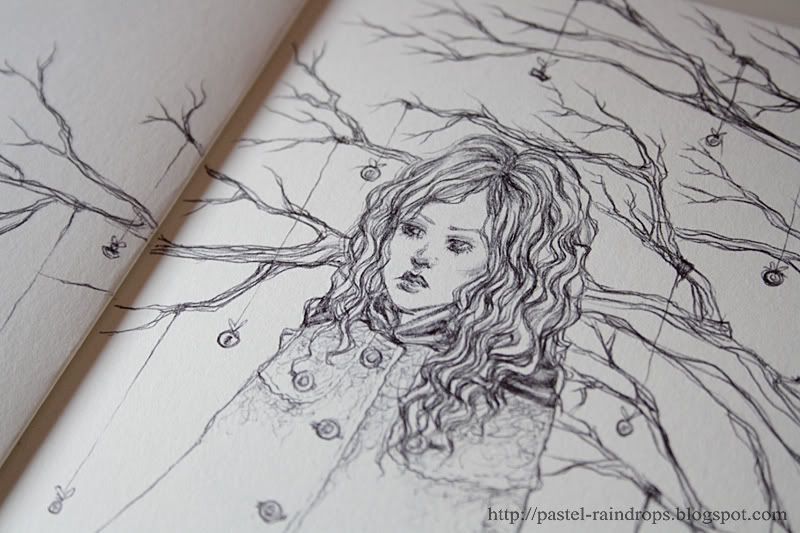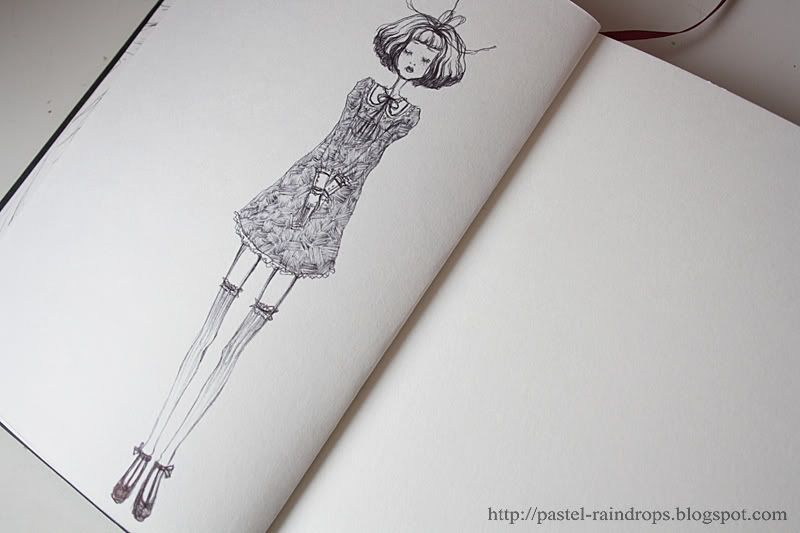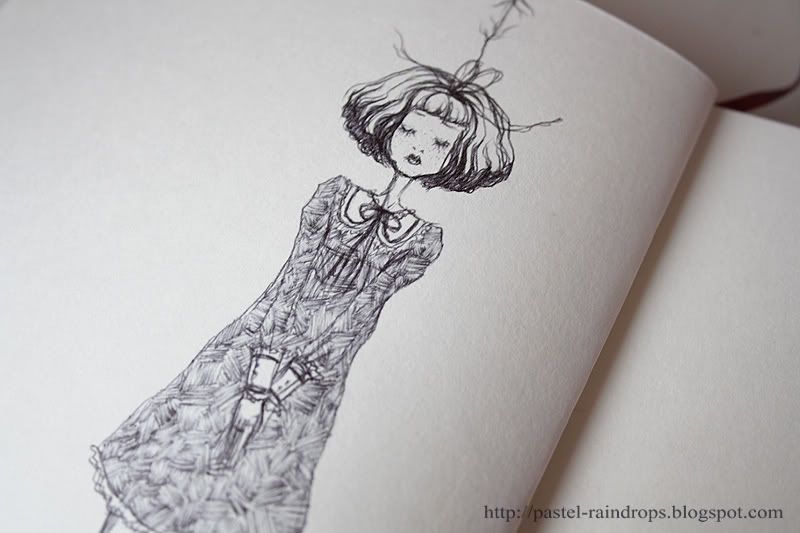 Both drawn on the train back home. Last one inspired by the lines of Hanging High by Lykke Li: 'I'm hanging on a thread that's bound to drop'.
I know it's not much but I'm happy about every drawing I make. If only I could be as creative and productive as I used to be but that probably won't be too soon.
Maybe some of you still like these ♥