The lenses arrived quickly, very carefully packed and the communication was very, very good!
The shop has quite a nice collection of in-stock lenses to chose from and they shop from UK, which is also nice for those located in Europe who don't want to wait long for shipping.
Some data about the lenses:
Water percentage of content: 42%
Manufacturer: GEO Medical
Prescription available? No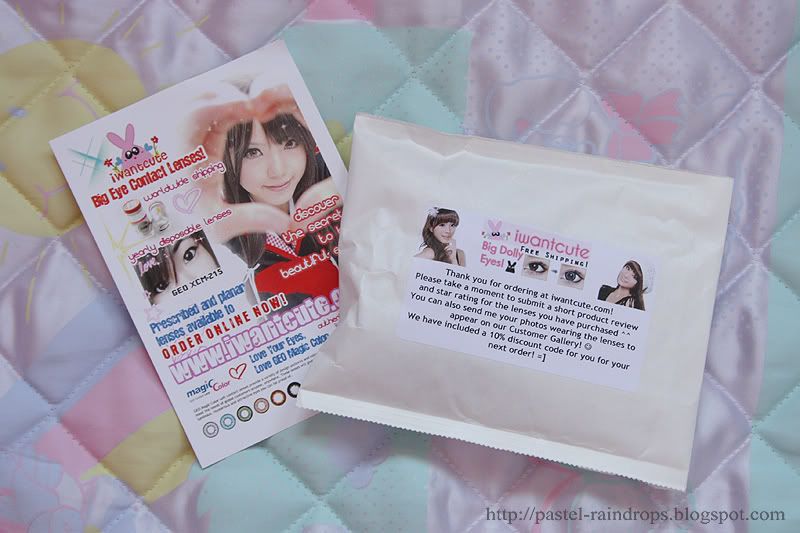 This is how the lenses arrived me ♥
The lenses were carefully packed in a second bubble wrapper you can see here.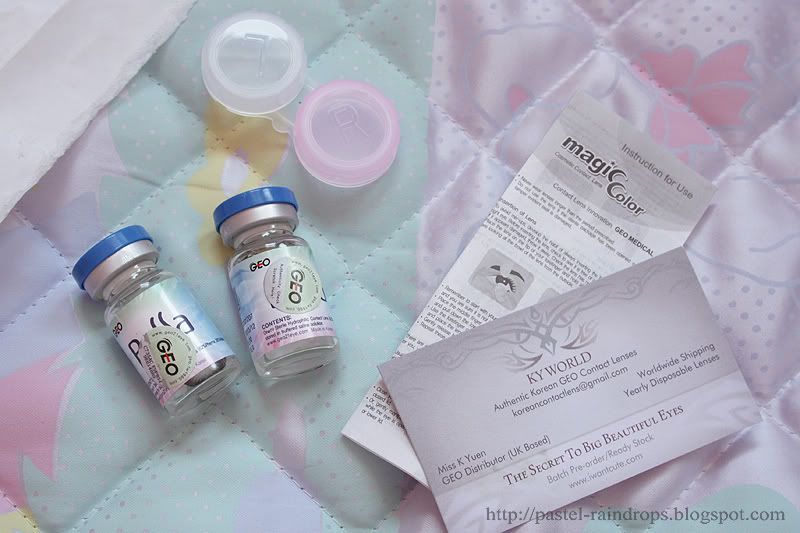 All the things I got: Lenses, a free lens case, instruction papers and a coupon to get 10% off my next purchase ♥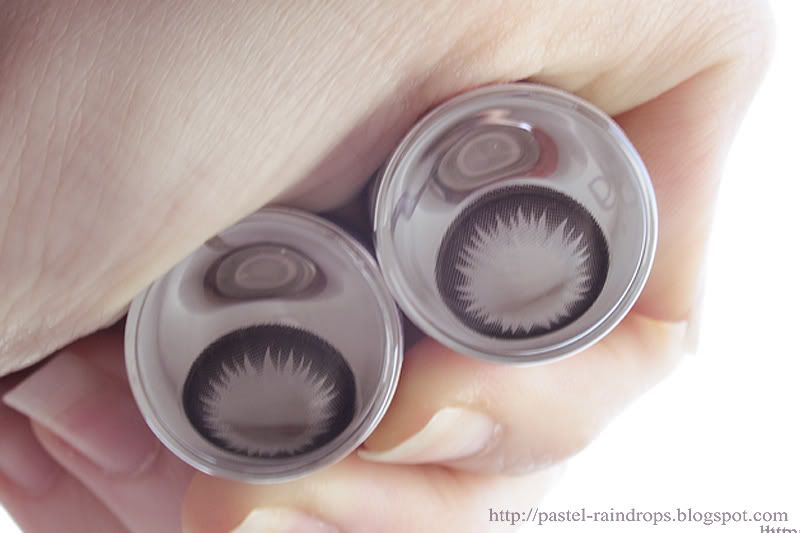 The lenses in their natural environment ♪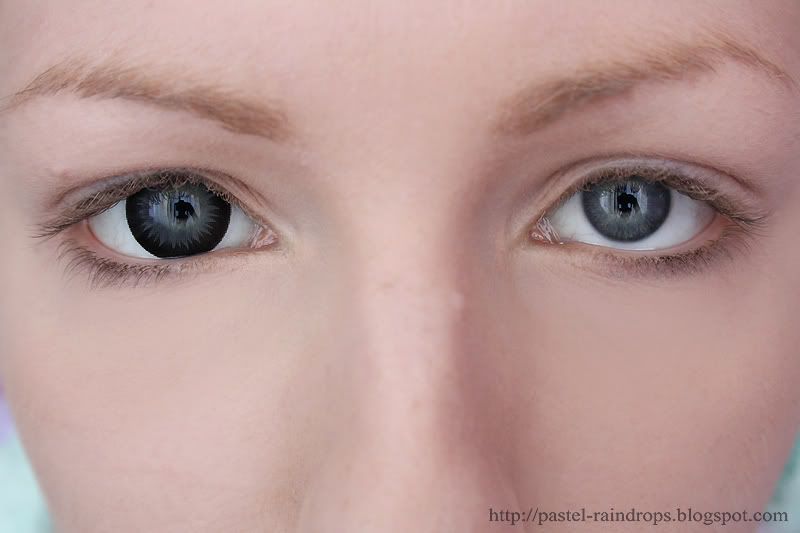 Compared to my natural eye colour...
...and with both lenses and make-up on ♪
Up close they don't look all too natural, also due to their bold black circle. The grey colour is visible but there's not too much of it. But for myself I really like that because it blends well into my natural eye colour.
Wearing these lenses was pretty comfortable though I have the feel they're a little sturdier than all the lenses I've had before, which made them a little harder to put in for me.
All in all I like these lenses quite a lot. They're probably nothing for daily wear (well, I don't wear lenses every day anyway) but more something for special occasions or anywhere where a slightly artificial look is okay. I also think that I surely will get another pair of grey lenses someday because they seem to work rather well with my eyes.
If you want to see more pictures that are not close-ups of me wearing them you should go here ♥
Also, if you're interested in buying lenses from iwantcute.com, there is a code you can use!
Maybe you've seen it before as it's been on my sidebar for quite some time ♪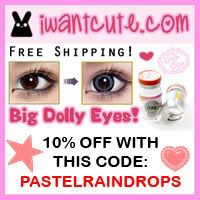 I hope you found this review helpful ♥