I AM SO SICK OF THIS WINTER!
I've said it once and I'll say it over and over again if I need to but I can't stand this winter any longer. As lovely as the snow was or the cold weather to bring me in a sweet melancholic mood, I've had enough of it by now.
What I need? Sun + temperatures above 10°C. At the very least.
But I'm no longer letting myself get down from the weather, the spring vibe and spirit is already there. Only the setting isn't right yet.
Despite the cold it was already fairly sunny outside today, though. Which made me really happy since I was to meet up with
Julia
today ♥ We randomly skimmed through some shops in the city until we went to the cinema to watch 'The King's Speech' (which really worth watching it, by the way!).

So here is what I wore today ♪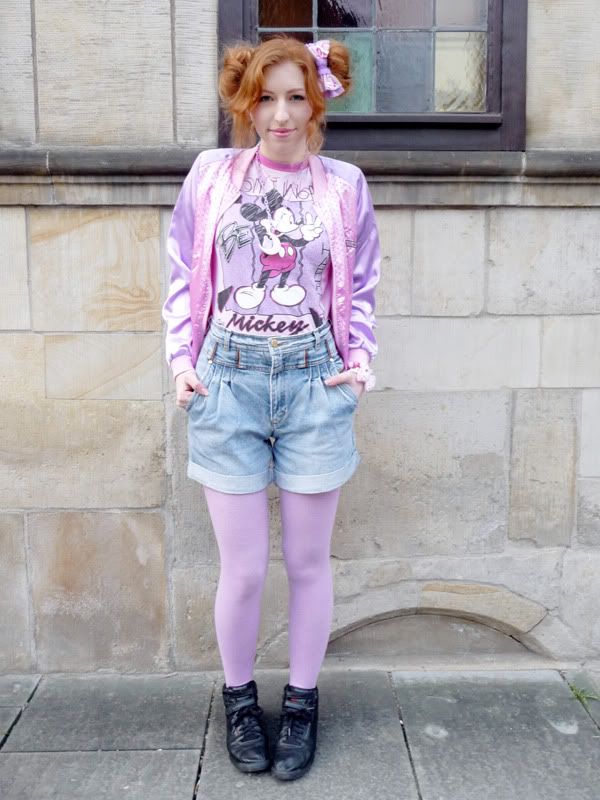 Jacket - milklim; Shirt - 2nd hand Disney; Shorts - 2nd hand/no brand; Sneakers - 2nd hand Reebok; Accessory - CCK, Chocomint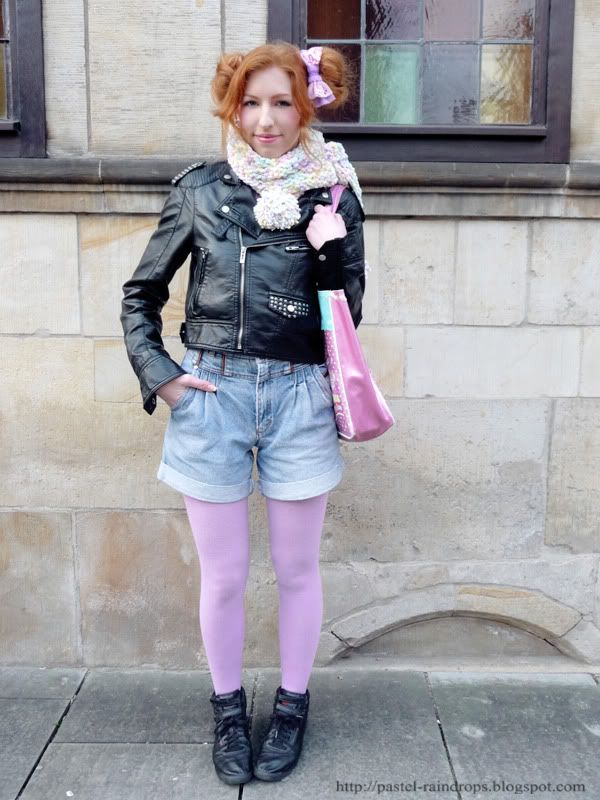 Scarf - made by mommy ♥; Jacket - New Yorker; Bag - Mezzo Piano
This was probably the first time for me to wear a hairstyle like this but I really, really like it!
And it's a good hairdo to avoid certain before treatments like straightening, which is a big, big pro for me since I want to keep my hair as healthy as possible ♥
Speaking of healthy hair - the part of my hair where I already grew out the damaged parts are feeling so soft! Can't get enough of it! Grow faster, hair!
Hopefully we'll have some more of the sunny weather tomorrow, so I can take some pictures or anything alike.
Well, well, see you then, lovelies ♥