I've been meaning to write this review so much earlier and already had the pictures and everything but I just didn't get around to do so. But today I'm finally showing you one pair of the circle lenses I got from
Pinkyparadise
♥
This is also going to be my first review on circle lenses so please bear with me, I'm doing my best and hope this will be helpful for some of you.
I bought two pairs of lenses and first of all I'm going to show you the
Shinny Aqua (Puffy 3 Tone)
lenses by Dueba! I also got the Shinny Green lenses but I didn't open them yet but I'll show them to you once I do ♥
I have rather bright eyes so I wanted to go with something more natural to just enhance the colour of my eyes a little. Depending on the lighting my eyes have a blue or grey kind of colour, sometimes they even look a little green to me, and I was afraid that choosing a brown or any other darker colour wouldn't look good or even fake on them.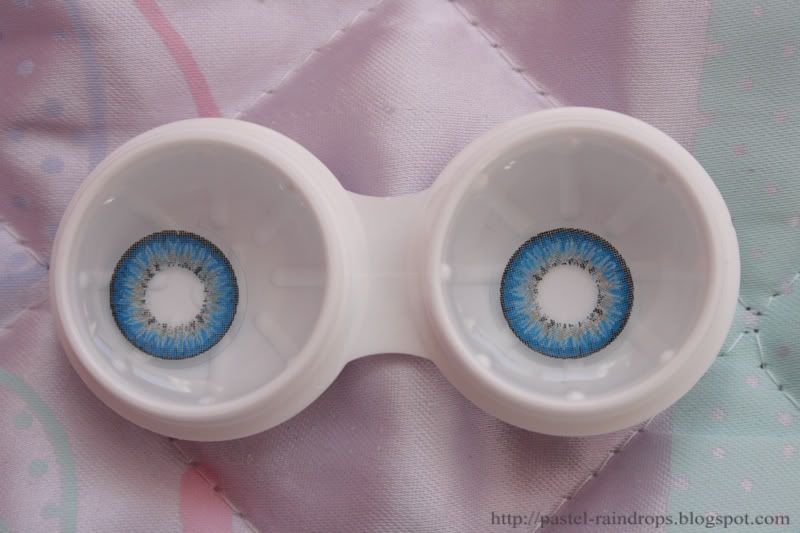 So, these are the lenses in natural lighting and the colours are pretty much like in this picture. It's a really nice and bright blue with a little yellow-ish grey inside.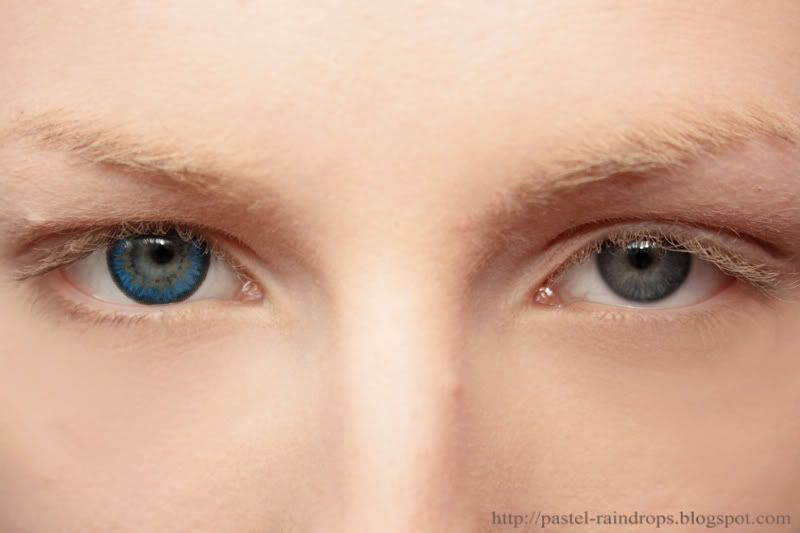 On the right you can see my natural colour and on the left the Aqua lenses.
The picture is taken in natural daylight without flash but it was really bright in my room on that day.
The lenses look even more natural when you're not directly staring into the sun, haha ♥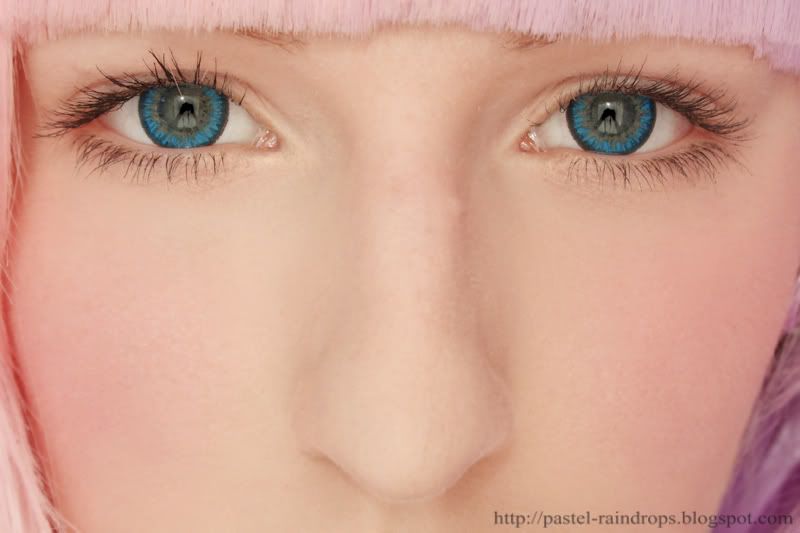 Now with both lenses in and a little more make-up on.
I'm really glad I chose these lenses because the pattern and colour looks rather natural compared to others. And personally I think they match my own eyes pretty well, even when my pupils are getting small from the light. They also have the classic dark circle and the eyes appear bigger without making them look creepy or anything.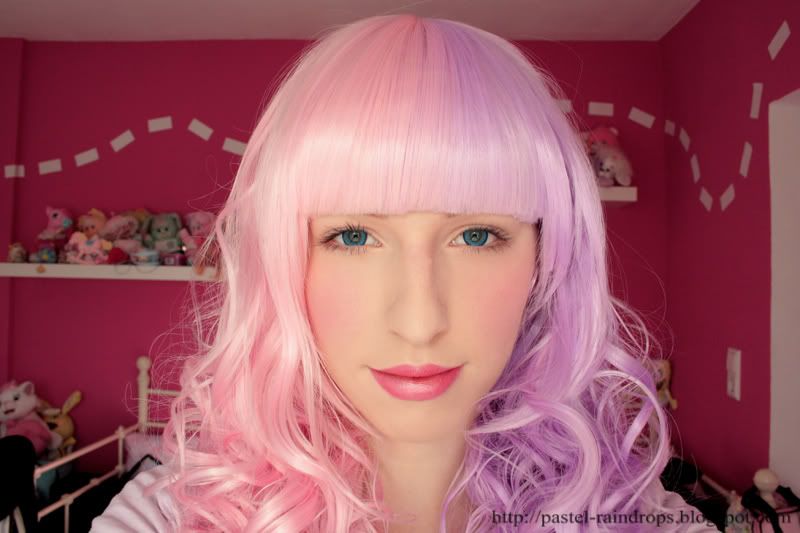 And lastly, a full portrait so you see how they really appear ♥
Now that you've seen what the Aqua Puffy 3 Tone lenses look like, here's some more detail about them
Brand: Dueba
Diameter: 14.5mm
Water Content: 38%
Base Curve: 8.6mm
Life Span: 1 year disposal
They're also available with power going from -1.00 to -8.00 but there are mostly whole steps between them. So since I have a vision of -1.25 on both eyes I decided to go with the 0.00 normal ones.
All in all I really like these lenses. They're comfortable to wear, even for someone like me who isn't that used to lenses and practiced in getting them in, and I think they look great!
Now I'm really curious about to what the green ones look like when worn but I myself need be be patient because I don't want to open them when I don't really need them right now. It only broaches their durability and I don't want that yet.
I hope you found this little review helpful and like the lenses as much as I do ♥