My laptop used to be very introverted. It refused to go outside because it was afraid that other laptops would laugh at it since it would have to go all naked. Now this has changed, fear no longer little laptop!
Okay, enough with stories like that. Actually, yes, I bought a bag for my laptop! For once I spent money for something useful. But let me tell you, I didn't just buy any bag. I bought a
Milly Molly
laptop bag!
One fine day at
Poupée
I stumbled upon a bag from there and
the girl
who originally posted it was really nice and helped me a lot to buy it ♥
Because, it wasn't all that easy to get it as Milly Molly is a shop based in Thailand and the page is written in Thai. So I managed to directly contact the owner of the MM, an incredibly nice and helpful person. I'm still very thankful that she made it possible for me to buy something from her and that she sent it all the way to Germany.
I also bought a bag for
Mimi
as her (belated) birthday present. Now let me show them to you ♪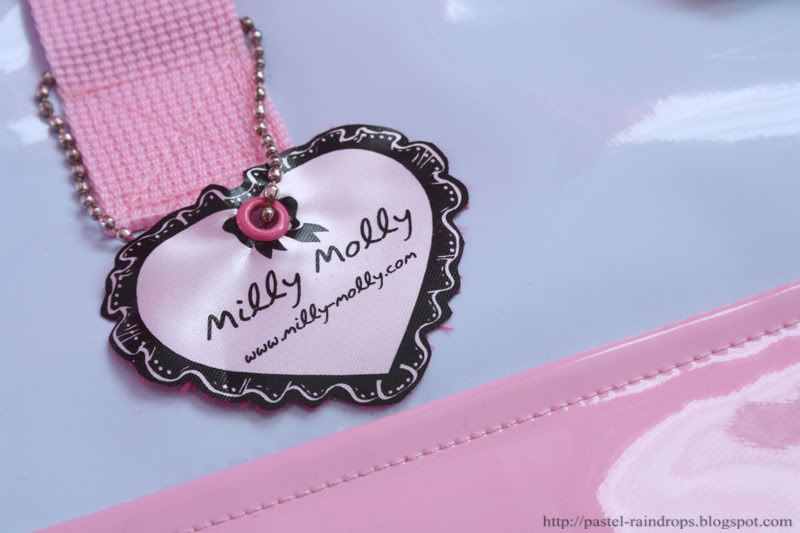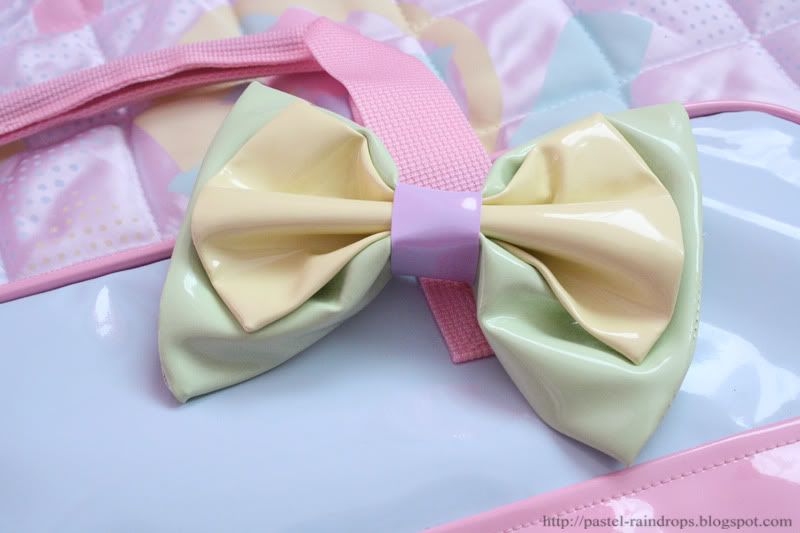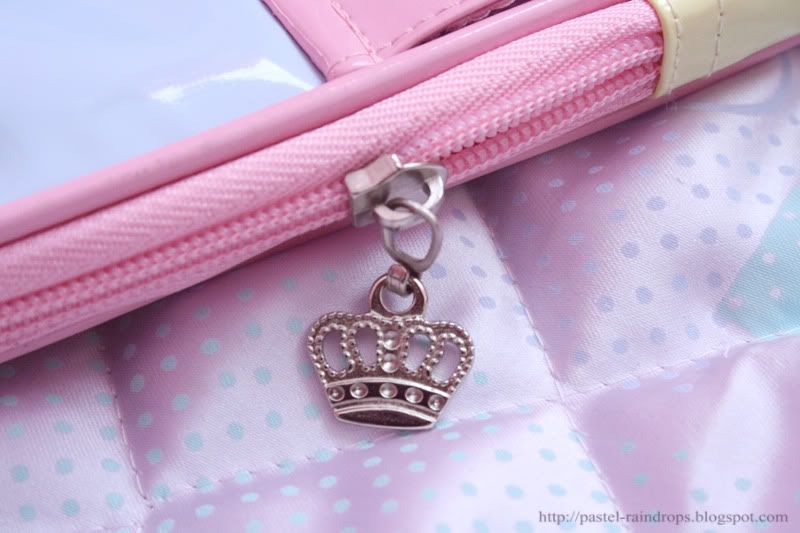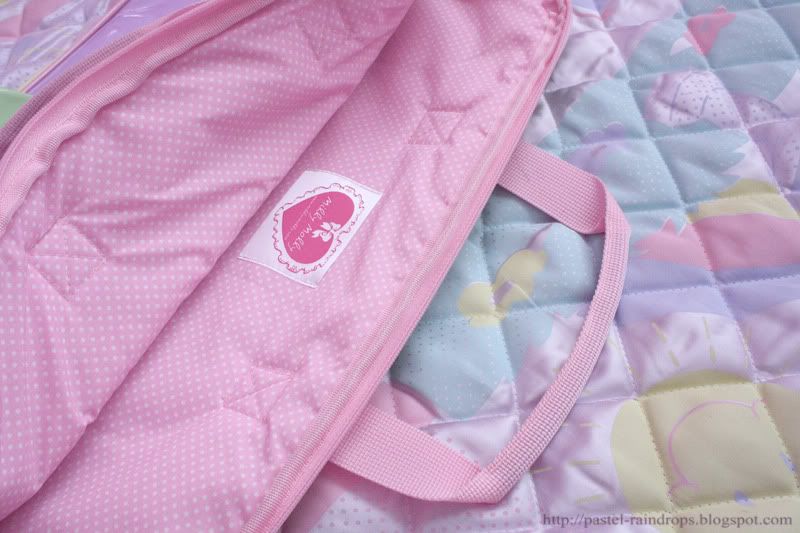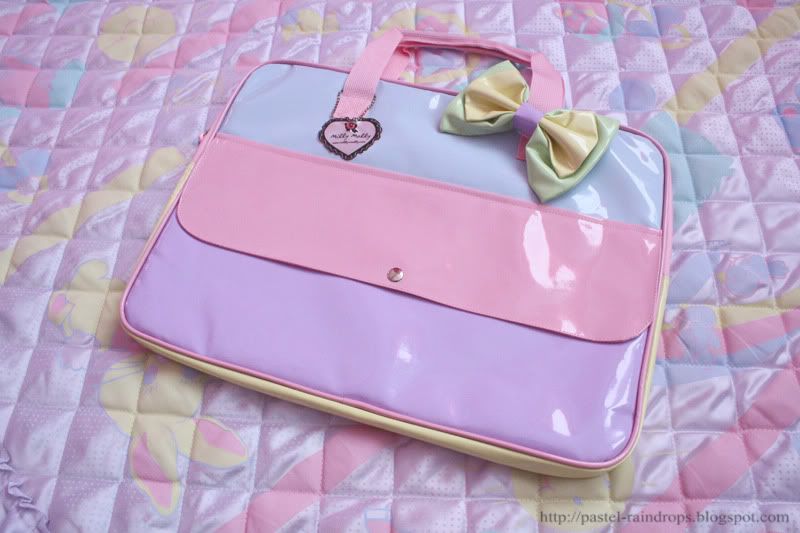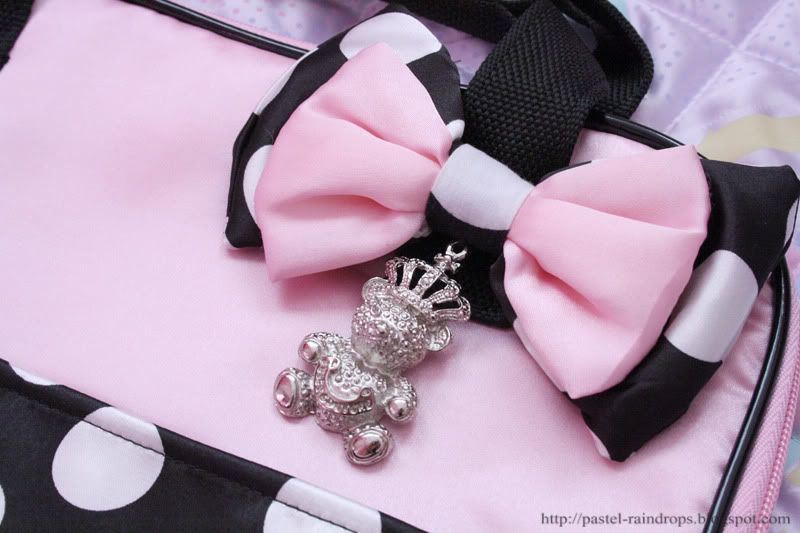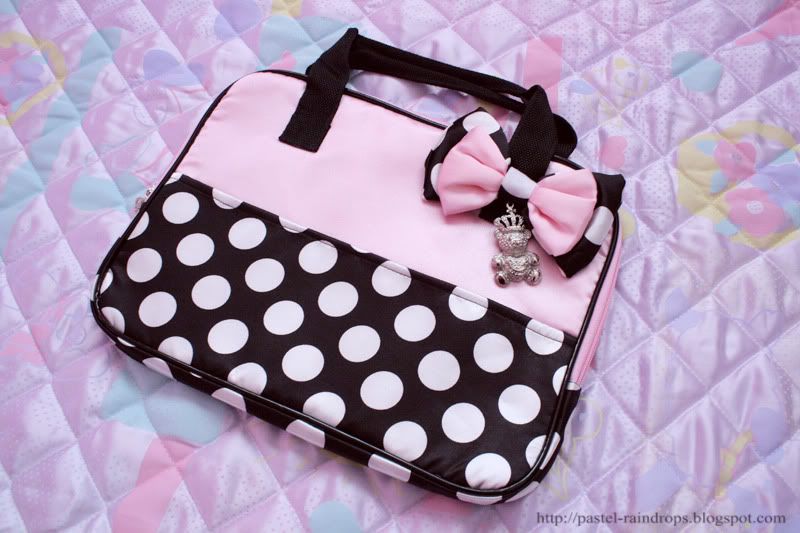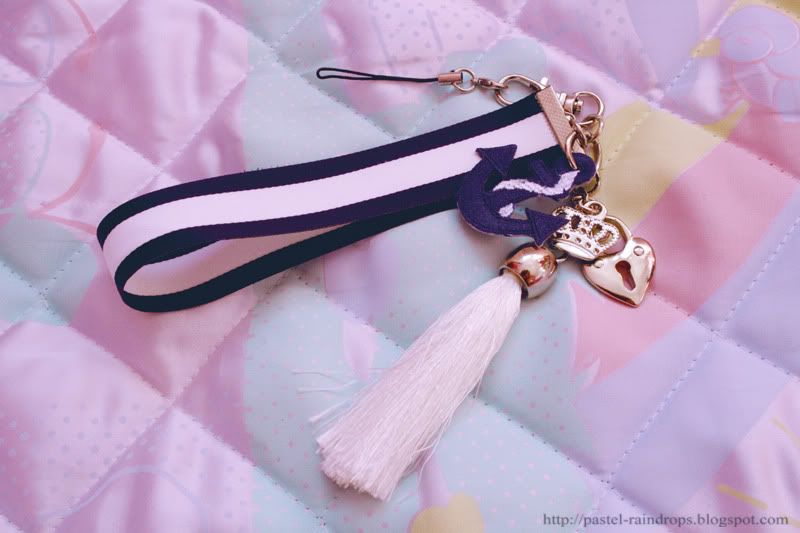 This was a gift from their new launched collection. Isn't it cute? ♥
After this massive picspam you can probably tell just how much I am in love with MM.
Really, their bags are incredible. And can you believe they are all handmade? Right, the owner of the shop, Mine, makes them all herself. They are so well made I could've sworn they were factory made. Besides this, they aren't expensive at all. I've paid about 40€ for both bags including shipping. And shipping was about as much for them as they cost together. Despite the high shipping rate it was still worth every cent I paid, simply because I wouldn't know any place in the world that sells laptops bags that are as cute as these ♥
Not to mention the very wonderful service Milly Molly provided. I wish they'd get an international shop in the future, that would be great ♪
Much love! ♥