Last weekend it was once again time for the Leipzig Bookfair ♥
Only some weeks before I didn't even think to really go there this year but fortunately I still made it in the end and I don't regret it a single big.
On Saturday, we all got up early to make ourselves ready. I with my wigs, make-up and lenses, which just didn't want to get on my eyes that day, and the others with their wonderful cosplays.
All in all it was a really lovely day! We met some people, went around a lot and had tons of fun. I also had the feeling that the Japanese Culture scene was represented by so many more people than all the years before. So much more cosplay and J-fashion.
I also made two big, big headbows for Flau and me. Can you guess our color scheme? ♥
So now onto the pictures ♥
And now to the other pictures from Saturday ♥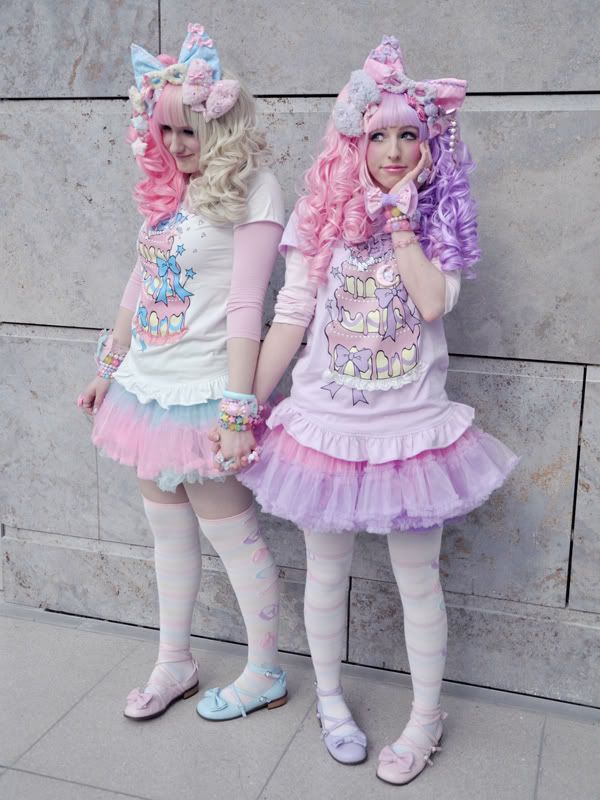 Wigs - MintyMix; Shirts - Banana Fish; Petticoats - ManiaQ; OTKs - Angelic Pretty; Shoes - Secret Shop; Accessories - selfmade, Chocomint, etc
Flau I are TWINS ♥
Okay, not actual twins but we decided to make a twin outfit for the LBM and luckily everything went as planned ♪
I'm even a little proud of us and I think I never felt this cute before. Double Fairy-kei power is simply better ♥
With Mimi & Taku ♥ Picture by Yuu
WITH BATMAN! This was seriously so cool! I felt like a little kid again ♪
Now some more pictures because there isn't really something else to say, I think,