I'm back from my tiny vacation to Leipzig! ♥
What I did there? I bet some of you already can tell (at least my German fellow probably will) but this is actually not going to be my topic today. There's still plenty of stuff I need to write down before I can get to that.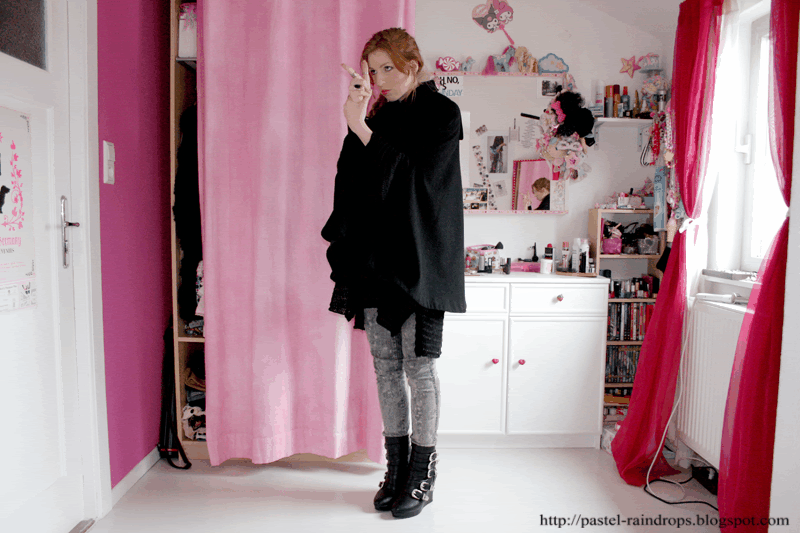 I finally found the coat of my dreams! Of course the winter is pretty much over now but I bought it with the intention to wear it next winter. No doubt I will because I feel it is just perfect for my needs.
Actually I wanted to get a cape already last winter but I was too greedy to buy a new one. Besides my sister gave me her old one and I also still had the red wool coat from 2009, so why spend much money on something new?
But now you probably wonder why I got this cape nevertheless. It's pretty simple since I was lucky enough to win it on Ebay for not more than 35€ shipped. A quite good price for a Mango cape that may not be new but still has plenty of life left in it.
And since it's still a little chilly outside I can already wear it every now and then. Oh how I love you, Mr. Cape! ♥
Also, first try to feature a gif in this blog. I hope you can all view it and it's not breaking your internet or anything like that. I already tried to make it as small as possible so I hope that's alright and that you like it ♥