Yes, it's true! I made a new header for PR♪ so I finally could replace this miserable transitional one -
I've been using far too long anyway, in my opinion
.
You can see for yourself now since it's on since last night. And my, was I happy about the fact Blogger fixed their bug so quickly in the end because I was a little excited about changing it, in the end.
It took me quite some time to finish it, though as it's not just a font or anything like that. Also, I often forgot about working on it to be true. Mainly because it was a little hassle to draw everything how I wanted it to be.
But first things first. Since starting this blog I wanted to have a logo of the name, written in very kitschy, childish letters. Just like the shop sign of a milkshake bar or some 80s cartoon, really just something in between that. And I wanted it to be in my hand writing as well, if only a little. So I tried and tried and tried many variations of it, added stylistics only to eventually remove them again.
A little later, I stumbled across
this blog
and was really impressed by it's header (and the blog is very adorable as well but sadly isn't updated that often anymore). Now I noticed that the maker of it obviously took some inspiration from
Ticket to Darling
, but that only takes me further and somehow closed the circle of what I wanted my header to be like ♥
This sheet of paper shows what my sketches, looked like when I was almost finished with them ♪
(there you can also see the picture that later became my background image for PR♪)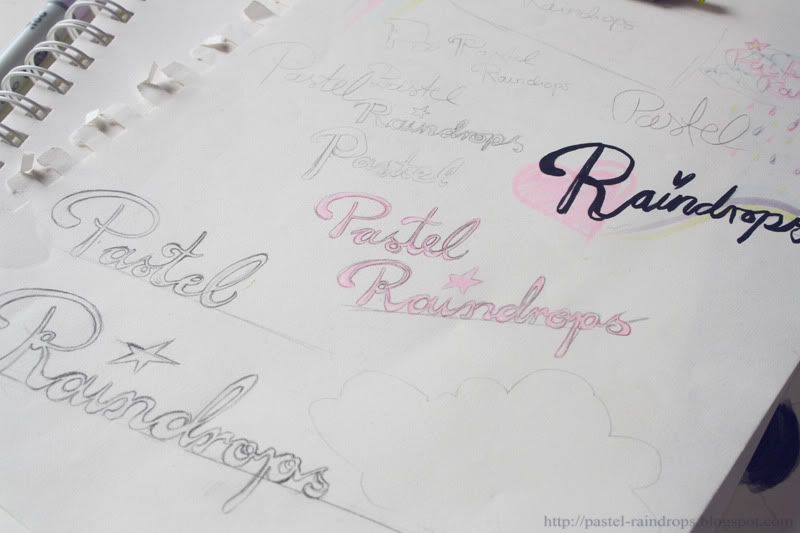 some more rough sketches ♥
Another idea for a header ♪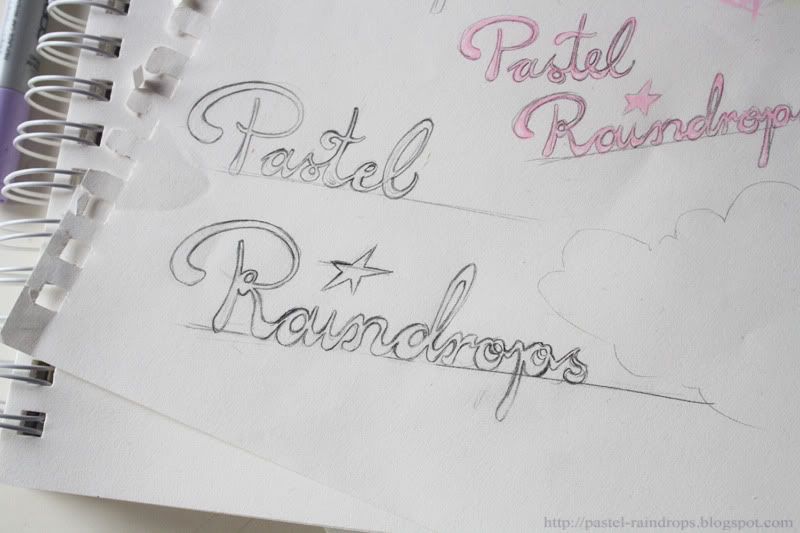 The final sketch that now became the 'logo' and header ♥
After I scanned the sketch, I edited it on the computer, little by little. Outlining with a polygonal lasso isn't much fund but since I don't have a vector program it was my only way. Now it has some crooked lines here and there but it's okay for my standards right now. Sadly, I'm not a graphic designer who would probably do it a million times better than I did. But if I ever get the chance to do better I will! Even if not, I guess this writing will stay with this blog for a long time. Maybe in various different settings and designs but I really want to keep it from now on because I ended up really liking it ♥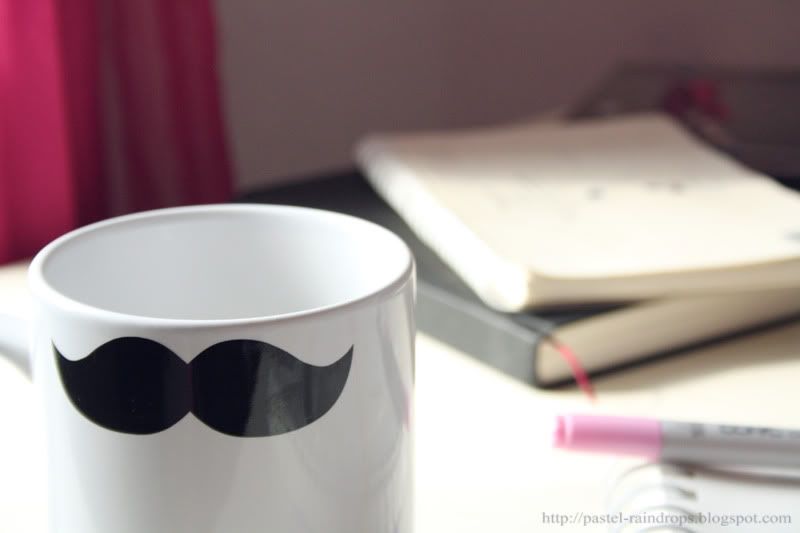 After all this work I had some nice coffee ♥ in the best coffee mug ever!
I hope you enjoyed this little backstage tour of Pastel Raindrops ♪
Take care lovelies! ♥