At this point I was actually going to write something like:
'LOOK! LOOK! I'VE MADE A NEW HEADER!'
But unfortunately, I won't be able to say that since Blogger didn't let me edit my layout. Though I'm so proud of the header I made (and because it took me quite some time to finish it). So we probably have to wait until Blogger has fixed their bugs and I can finally change the layout again.
Well, at least I hope it is a bug. If it isn't I'll be in the great trouble once again to figure out what's wrong with my laptop.

EDIT: I was just about to go to bed when I noticed: IT WORKS AGAIN!
So now I quickly changed the header, what do you guys think?
But well, I'll write some more about the header in another entry ♥


In my last entry I already announced yet another Shopping Update, now here we go.
It always seems like an incredible lot to me, even though things just back up here from months and months ago. However, I don't won't to deny you these things and so I go on to show you them ♥
It was probably in November when I saw these two pretties over at Mystère Wonderland and couldn't hesitate to get them!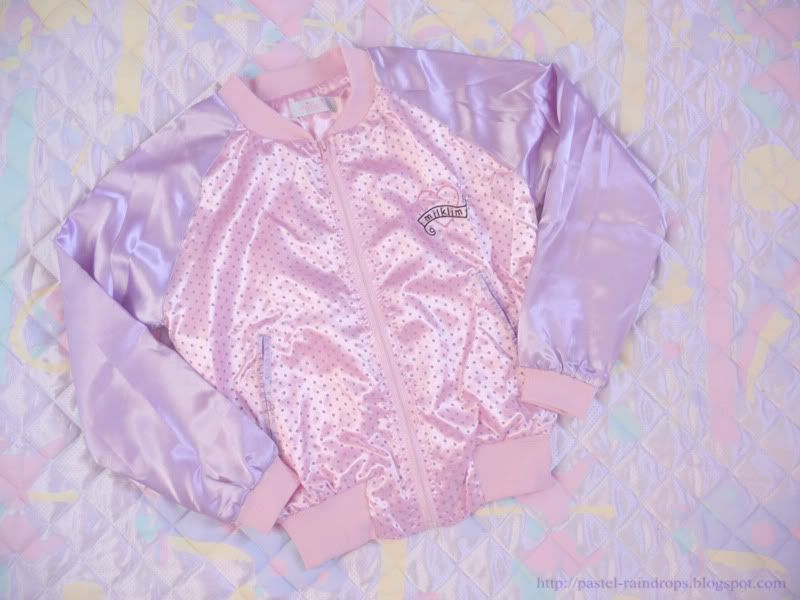 ...especially not with this 'milklim' college zipper! To cute to be true ♥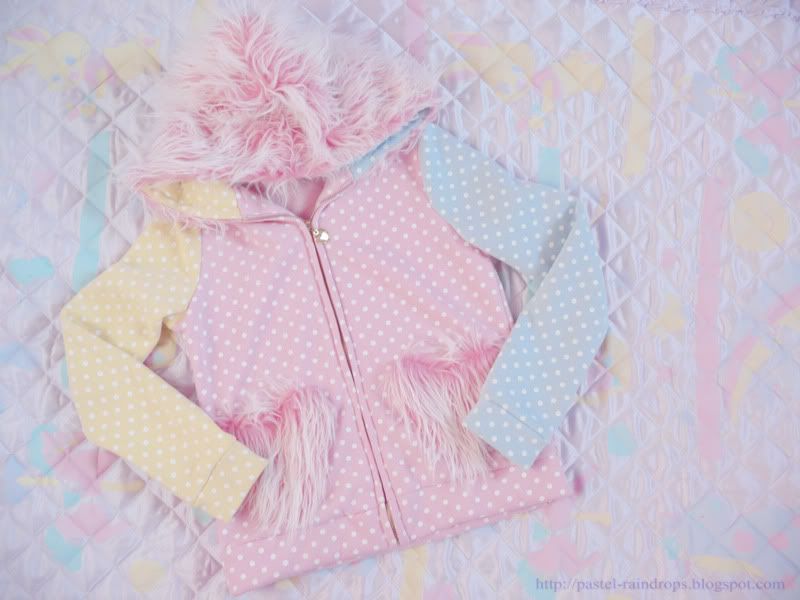 And also this replica of the MONSTER parka from 6%DD which is sadly sold out - but I'm still on the lookout for the real deal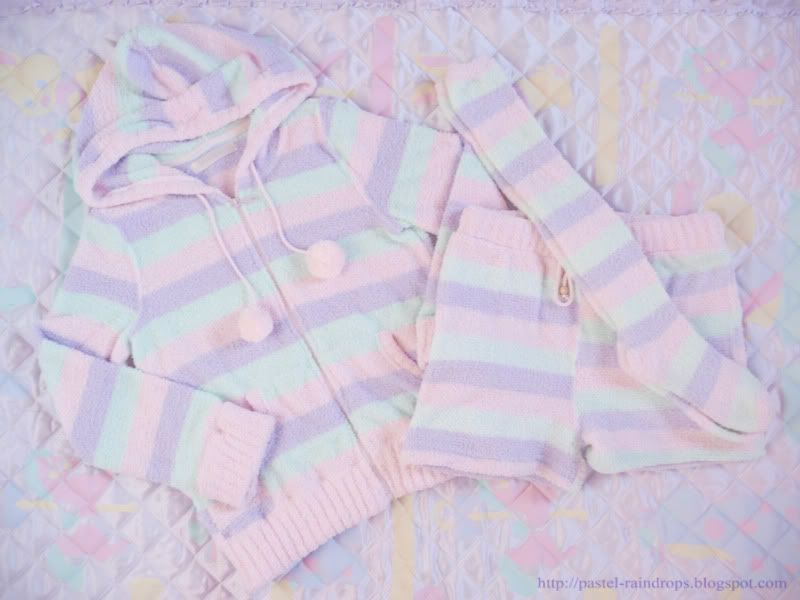 Then I finally got myself some cute room-wear from Shirohato ♥ It's incredible cozy and so soft to touch! But it's by far too cute to only wear inside ♪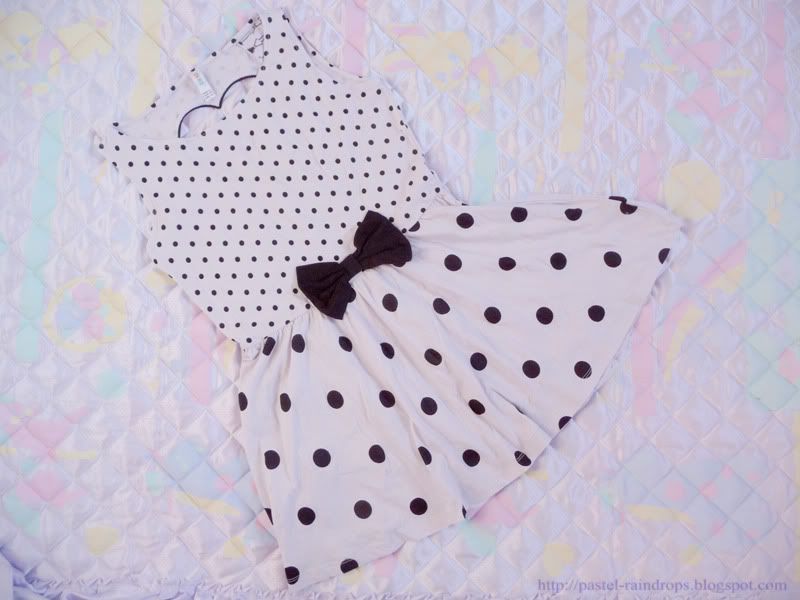 I found this very cute dress at Primark. Though I'm still debating whether or not I should change it to a skirt & a top or not. It has also a cute heart cut-out detail in the back! ♥
The chiffon-like skirt on the left is also from Primark. The blue mini on the right is from H&M (and was on sale, haha) ♥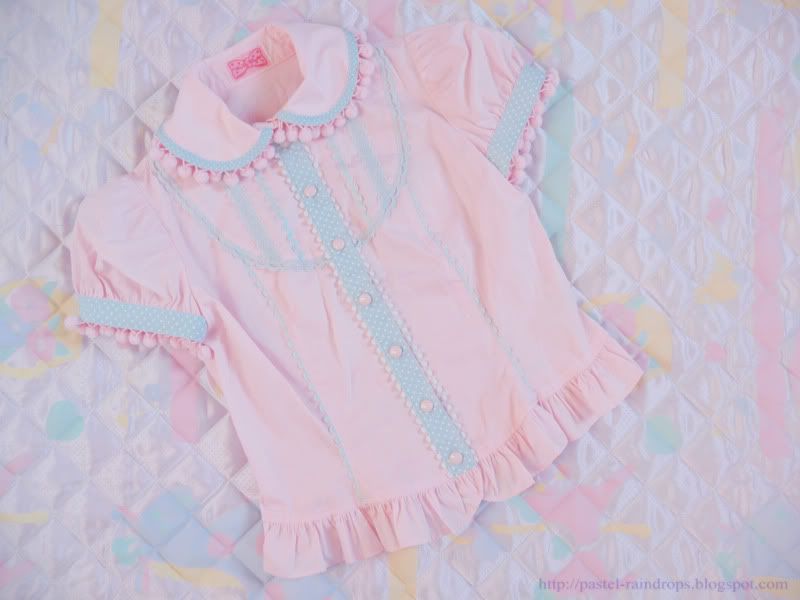 Somewhat in January I found this Angelic Pretty Pop Day blouse for pretty cheap so I had to get it! (And it matches my salopette so nicely ♥)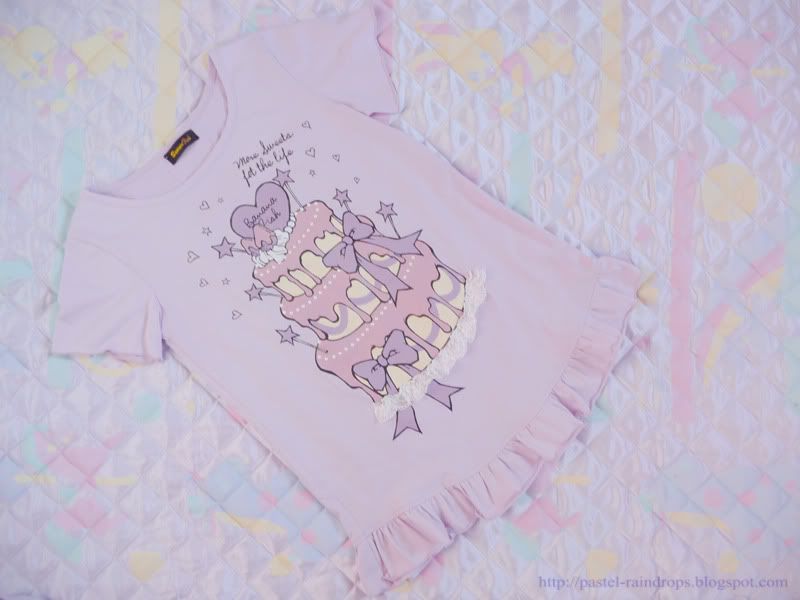 And after almost years of searching I finally found this Banana Fish shirt on Yahoo!Auction. I already had it in the white colourway but also fell in love with the lavender one. Oh how I miss Banana Fish these days, their designs were always so lovely ♪
Lastly, I also had the urge to shop at CCK once again ♥ This stuff just hooks me up! And this time I also got two rings and an earring (that isn't pictured due to my silliness) for free. You're just way too lovely! I don't ever want to live without your creations again ♥
...which brings me to the end of this entry again ♪
I hope you all have a nice weekend, lovelies!


♥