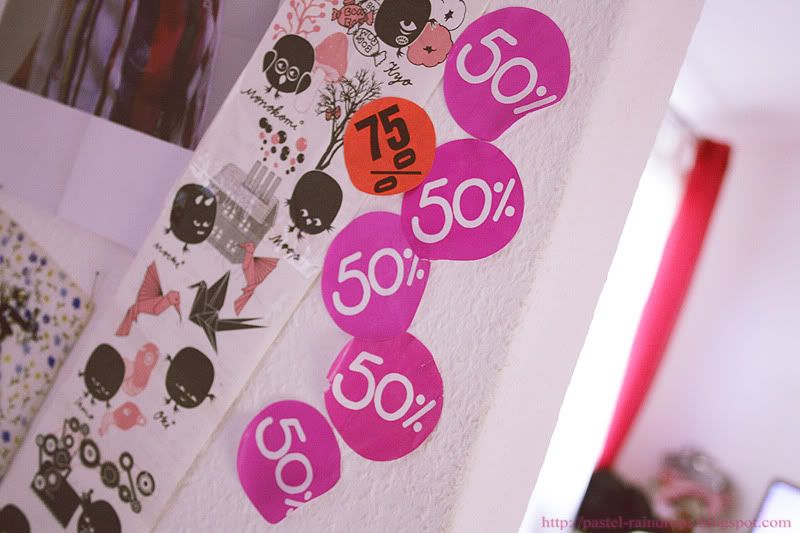 It's already a little later than I planned so I apologize for the delay. I really am diving into a critical phase now, only about 2 weeks until I need to hand in my portfolio, my results of the assignment and to enter the 3 day long entrance exam. Happily I'm almost done with my sketches, drawings and whatnot.
Anyway, university depressions are not the topic of this, so let's go ahead.
Starting of with the lovely things I got in Hamburg.
First, we visited our all-time favorite store
Monki
♥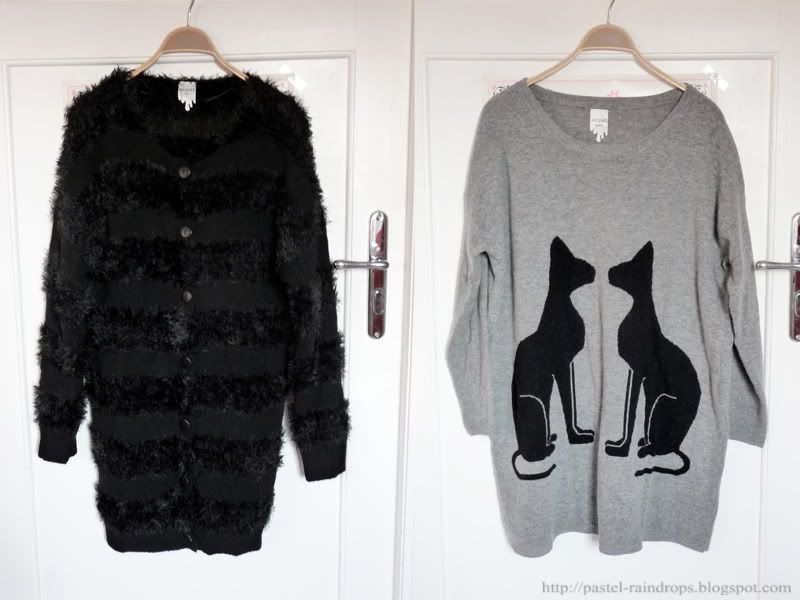 On the left is the very cuddly and HUGE cardigan Zana. I could probably fit in the twice but that's how it's the best, right? On the right is the pullover I'm actually wearing just now, Caitlyn. What's the best thing about it? The cats of course!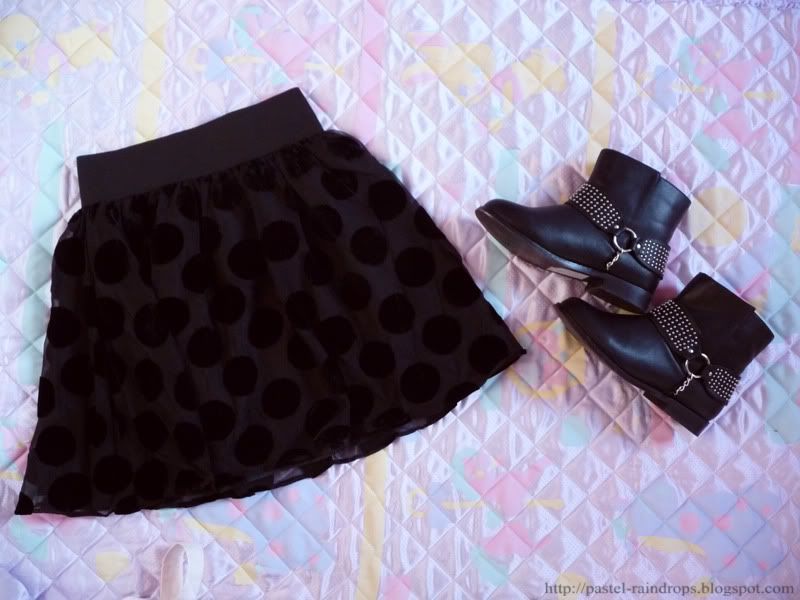 Then I fell in love with the skirt Fay. The top layer is actually made from chiffon with velvet dots on it, super soft to touch. ♥ The ingeneer boots Iliana were a must as well. I actually really wanted to buy the Maritza shoes at first but they were very unconfortable for me. But these booties are the shit as well!
Okay, I didn't actually got the Lanvin tote in Hamburg but already earlier when H&M presented their Lanvin collection (which I mostly didn't like, haha). Nevertheless, a new tote. Not again!
The hairbow, though, was really bought from Monki and is called Emmie ♥ And I'm still looking for the chiffon bow I got at Monki, back in summer. I mysticaly vanished in my room.
After we spent another eternity (at least that's what it felt like) at Monki we walked over to
Weekday
- which is just next door.
The only thing I bought there was a blazer from
Cheap Monday
.
Yes, this blazer has a name as well, it's called Amber. I should consider giving every piece of clothing in my closet a name. Doesn't that sound like a fun thing?. No, not really.
However, I've been meaning to get a simple black blazer since last summer. One I could as well alter and abuse without feeling guilty afterwards. I just never found one cheap enough for my greedy self. But since it was on sale, why not? After all it was marked down to 20€ from 80€. The dress on the right was marked down the same way and I found it at Urban Outfitters. Never really heard of the brand Kimchi & Blue, though. But I emmediately fell in love with it! I have the slight feel that 50s patterns will be surrounding me this year. Vintage all the way!
And this was basically everything I found that weekend. I guess I don't need to underline how happy and satisfied I was after this clothing hunt. Sale is simply the best time of the year.
To complete all my trophies from this sale season I still have to show you these two things: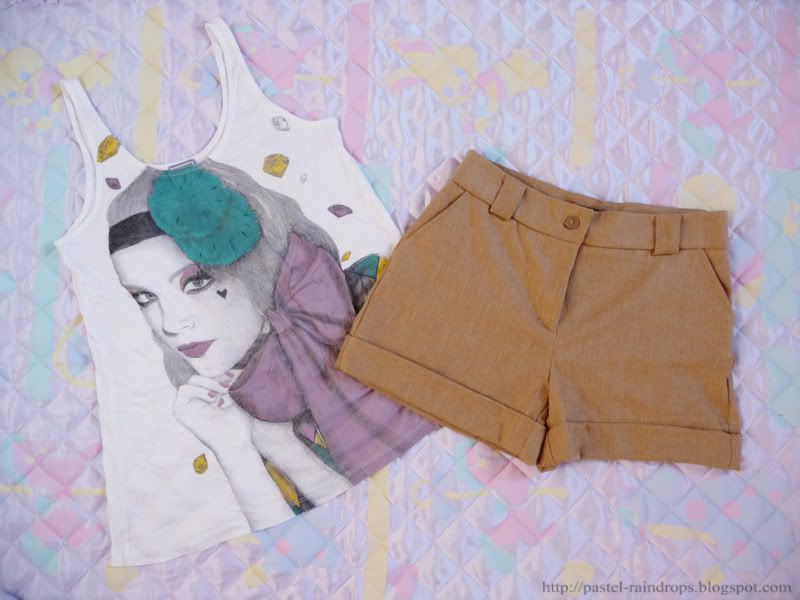 The tanktop on the left and the wool-ish shorts on the right - Both from Mango ♥
Actually I'm not so fond of tops or shirts with portraits printed on them but I really liked this one. As for the shorts, I was lusting over them for quite some time but never felt like spending 50€ on them. Now I spend even less than half the price. The glories of sale!
My, oh my - I hope you liked what you've seen ♥
Have a great 4th calender week everyone!