Another week has passed again and another one has started. I'm slowly running out of time to finish all my assignments, paintings, drawings and sketches but this is just another problem of mine. Nevertheless a reason for the lack of updates, which I'm very sorry for. But you know, it could always be worse.
Last week,
Roya
and I, left Bremen behind for a day in Hamburg. A day we spent with hunting for best prices, clothes and hideaways from rain. In the end we were, of course, successful but really tired as well. Not to mention we were sleep-deprived anyway.
Though, what the cat wants the cat gets. With our target in mind, which was most of all
Monki
, we took this challenge.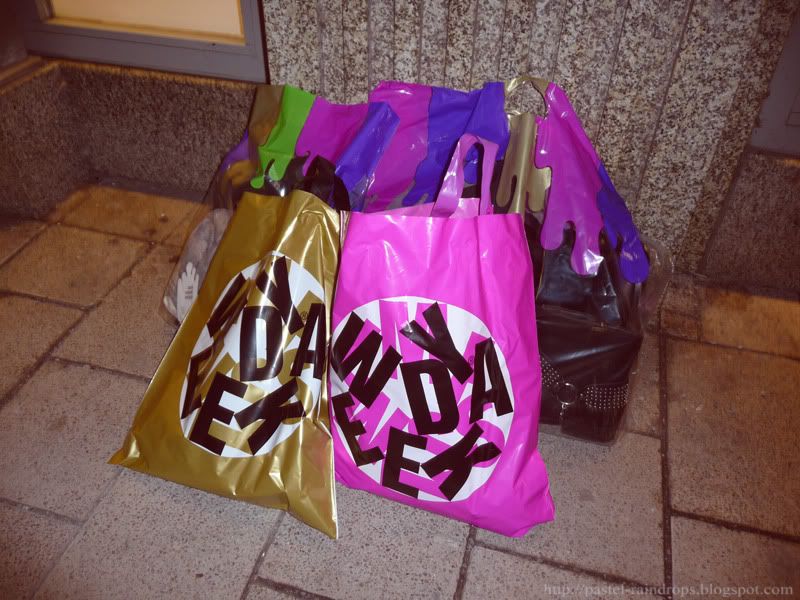 The fat loot we made that day together. But this wasn't the end, we still had Urban Outfitters ahead of us ♥
Look at this happy girl!
Random picture is random. But I kind of still like how it turned out ♥
And another happy girl!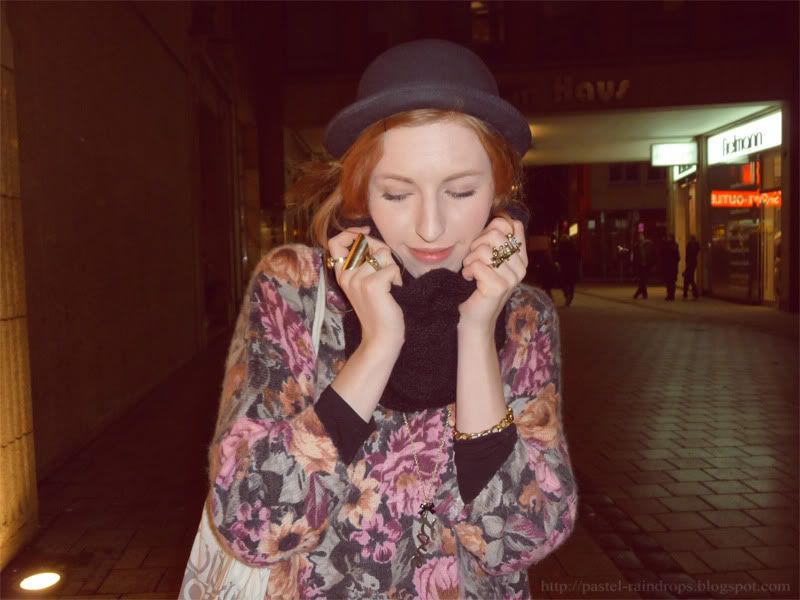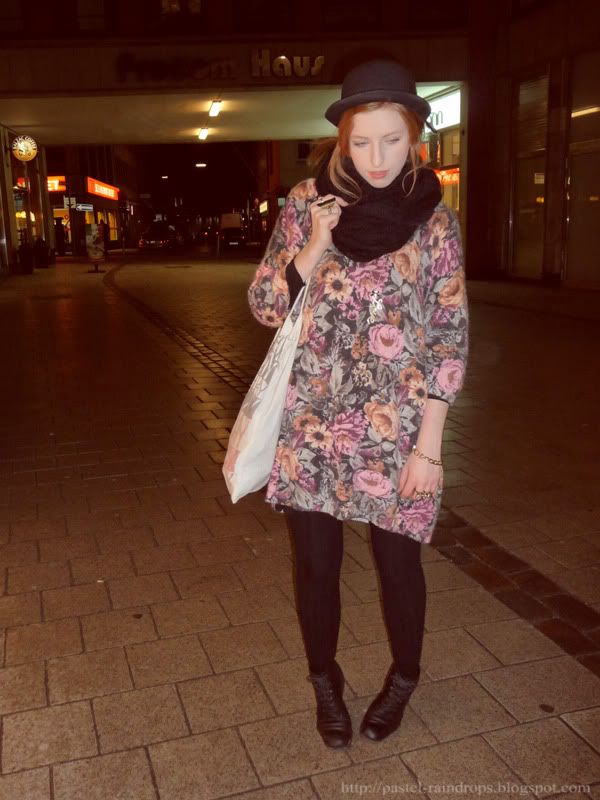 Jumper - H&M; Granny booties - Fleamarket; Tote - Weekday; Snood - Primark; Bowler hat - Fleamarket; Jewellery - Primark, Fleamarket, Burberry


My hair was actually braided that day but the braid got stuck between my hat and scarf while we were taking the pictures. Grow faster, hair, so this doesn't happen anymore!
Anyway, that day has once again proven that shopping does make you happy even though it mostly takes a drugs effect - it doesn't last very long and you always want more, you can never get enough.

In the next entry (that I'm trying to still post this week but bare with me!) you'll see the results of my winter-sale hunt. Well, maybe you can already guess some things as they show through the bags.

Until then, take care ♥