I'm back with another entry and not even one week has passed yet! Wow, congrats to myself for keeping this blog alive. Pastel Raindrops need love, too, you know? ♥
So, I went out last Saturday to distract my busy mind from drawing - if only a little bit - and w(h)ore out some of my new clothes for that little event. Oh I was spilled with comfort that day, especially by the velvet dots of my skirt, but that's another story!
Dramatic camwhoring in the staircase. Freshly served by yours truely Mio.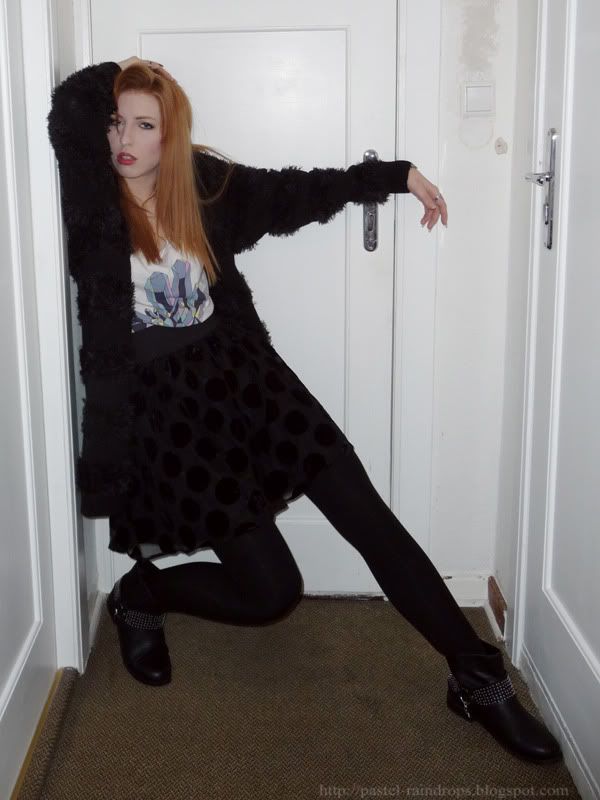 Cardigan, Top, Skirt, Boots - Monki; Tights - Primark; Jewellery - Fleamarket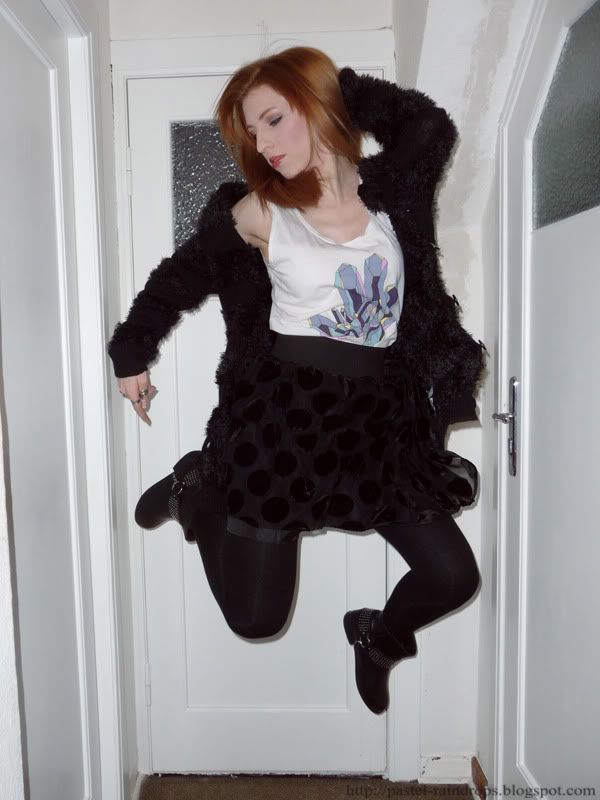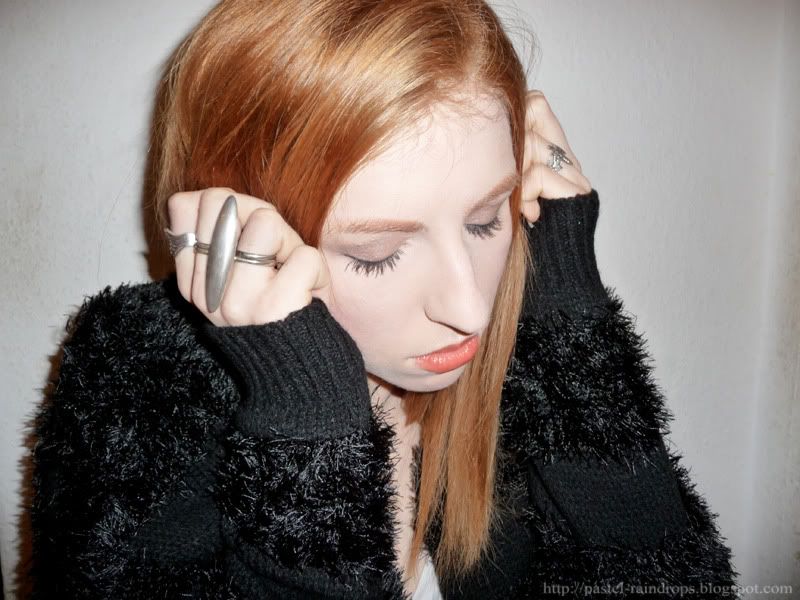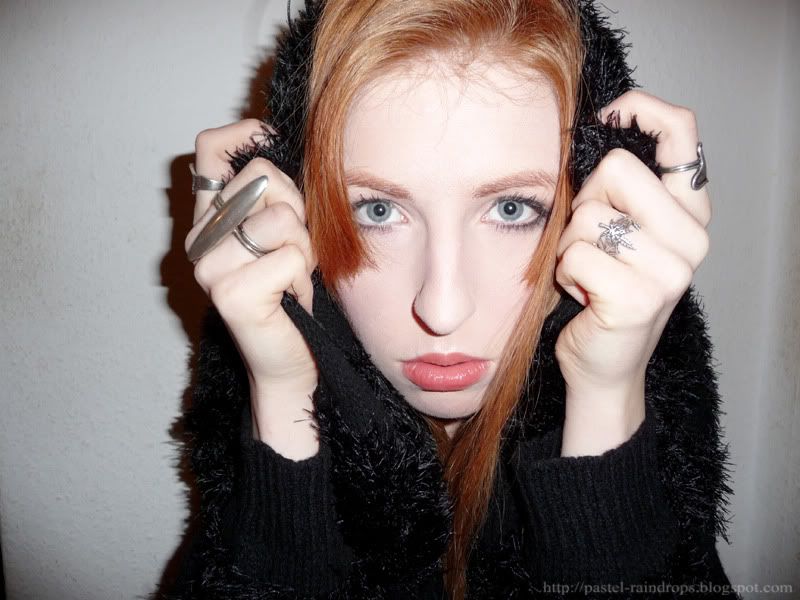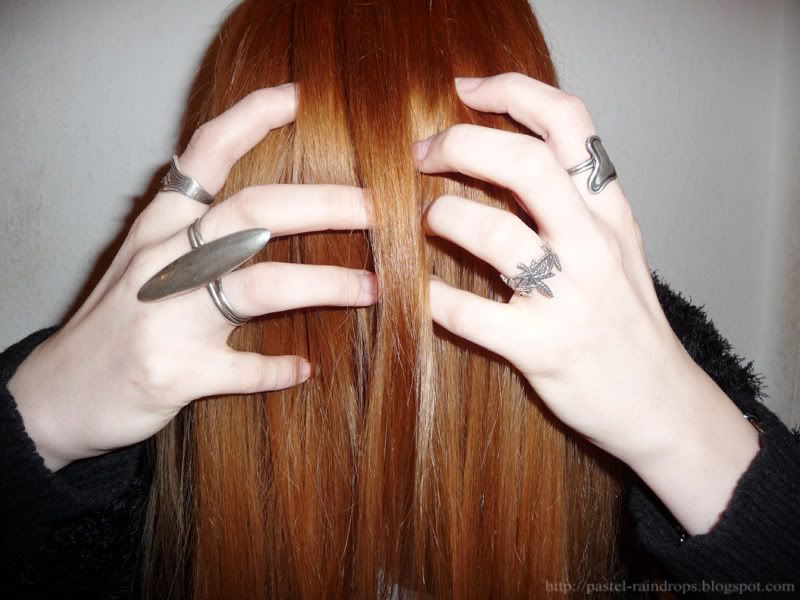 The magic of boredom and a lonely tripod.
I want to marry all my silver rings!
It's getting late now, so I bid farewell ♥