Just a short entry for now, because I promised an outfit post ♪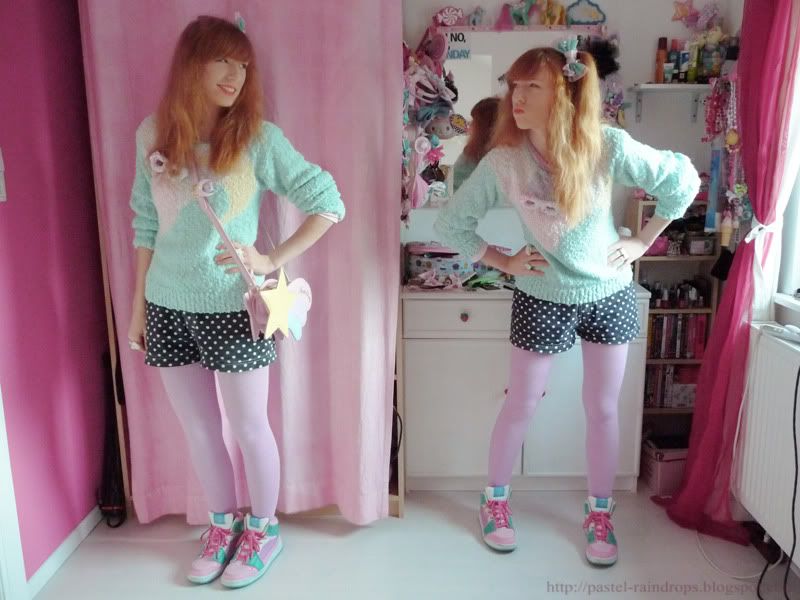 Jumper&Shorts - thrifted; Tights&Shoes - offbrand; Bag - Angelic Pretty; Accessories - CuteCanKill & Chocomint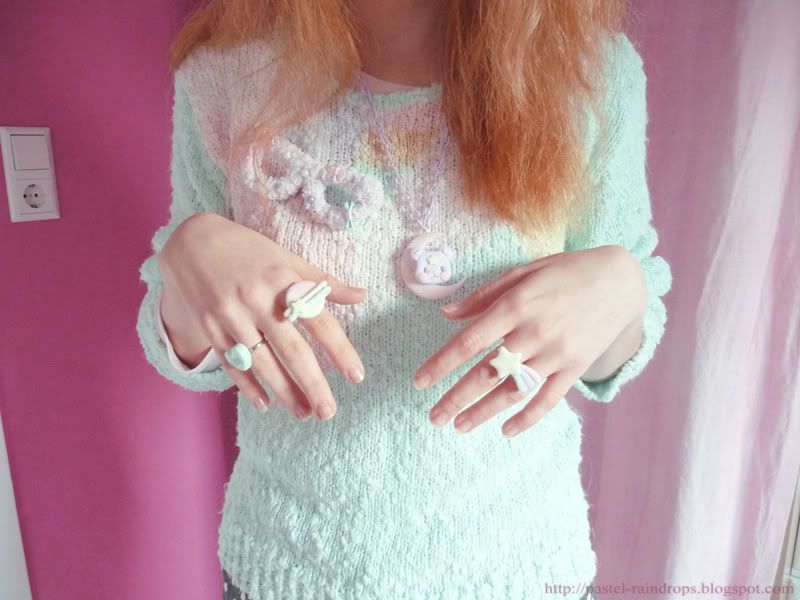 Mercury, I just don't know what to do with my hair these days. I used to iron/curl it so much in the past and almost refused to go out if I didn't at least iron it. Now I slowly get to accept my crippled waves which I have due to all the bleaching damage. But this acceptance leads me to the question of how to style it.
Now I often leave it either like this or braid it a lot because I finally learned french braiding. I can't get enough of it! You have so many possibilities with french braiding and yet I've know only 2-3 of them all.
Exciting ♥
Still I wish I would've never, ever bleached the shit out of my hair. The blonde was really neat but it's hard to get rid of it all. It will probably take a few years to grow it out to a nice length again.
Oh well, I'll stop boring you with those hairy stories now. Have a nice weekend y'all! ♥