TRICK OR TREAT!
I said!
Or no, actually I didn't say it this year. Just like last year and the years before. It's really been a while since I last did something like that. Especially since we don't really celebrate Halloween in Germany and for 'trick or treating' we are having another day - 6th of December, St. Nicholas Day.
But slowly, just very slowly, Halloween gets over here as well and there were several parties and even some kids searching the streets for sweets ♥
Unfortunately I didn't have the time for a big Halloween party and I didn't even finished the dress I intended to sew. I would've loved to do something bigger but I'm already looking forward to next year.
So, instead of having a big party with lots of friends I just went to our local fun fair, the 'Freimarkt'. I hadn't been there so far, this year and Sunday was the last day anyway. In before doing nothing at all, Roya, a friend of mine, and I covered each other in blood and had some good ol' fun!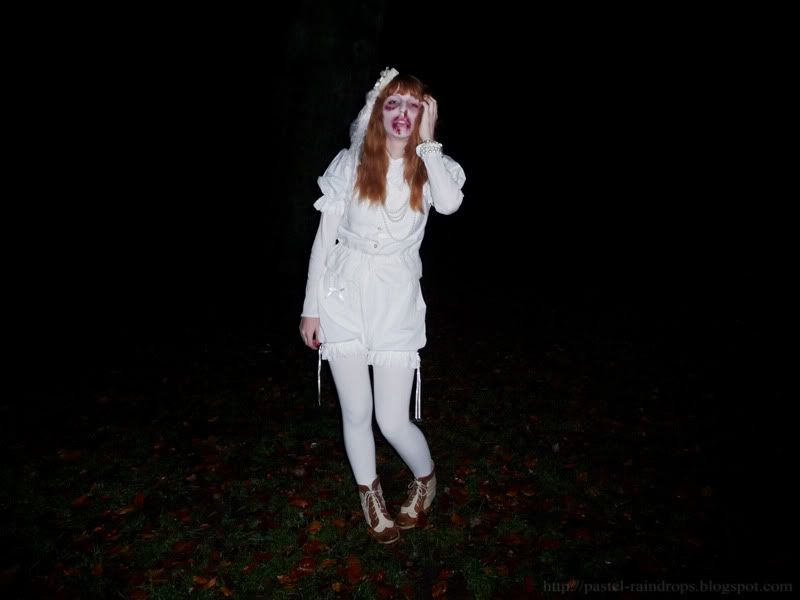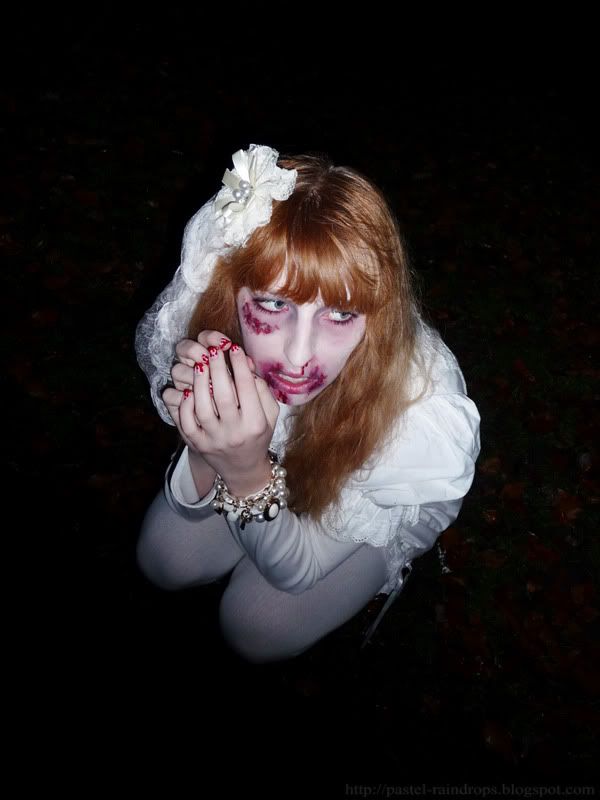 Blouse & Top - selfmade; Bloomers - Angelic Pretty; Boots, Accessory - Primark
I must admit, my outfit isn't too creative but it was more or less spontaneous. The most fun part for me was the make-up, anyway.
Now I present: Roya ♥
(as well, very spontaneous)
I don't even know what we were supposed to be - zombies? Something like that? However, the most important thing is the fun, which we definitely had ♥
(and make sure you take a little look at
Roya's blog
as well ♥)
What did you do for Halloween this year? What were your costumes?
Oh my, I really can't wait until next year ♪