Oh shoot! Don't tell me I've been avoiding my dearest readers for more than 2 weeks now.
I really didn't mean to but the past few weeks simply outran me. Now my internship ended as well last Sunday and perfectly in time I fetched a cold, after this busy time. But everything's alright and I can truely happy about most everything at the moment. Only downside of all this is, that I didn't have the time to get proper snaps of my outfits lately. Merely because it was always dark when I got up and it was dark again by the time I got home.
Good thing I always have a little preserve to pick out off my folders ♥
I am really in the mood for fall/winter right now. It's just so nice so snug up in layers and layers of warm & comfortable clothes while it's getting so chilled outside. So basically all I'm wearing atm are layers of tights + oversized jumpers. Wonderful, isn't it?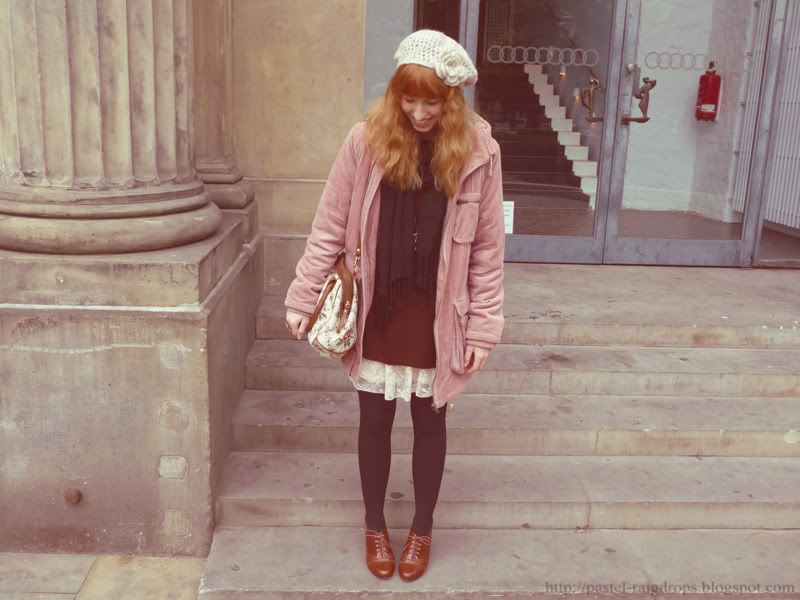 Coat - H&M; Jumper - mothers closet; Heels - H&M; Scarf - Tally Weijl; Everything else - Primark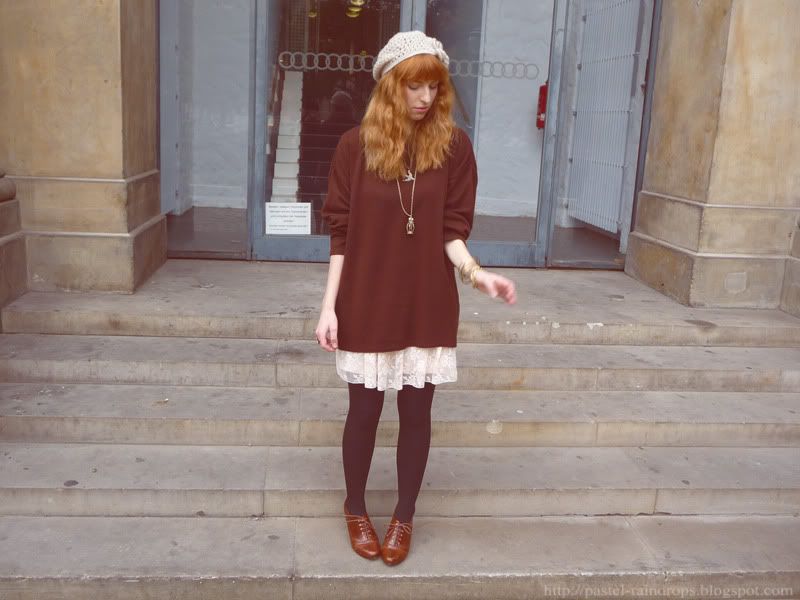 My mother already threw that jumper out of her closet like a year ago. Then my sister found it with the outsorted clothing on her last visit and took it with her. And after that I borrowed it again from her. ♥
The shoes were also a gift from my sister, I L-L-L-LOVE them ♥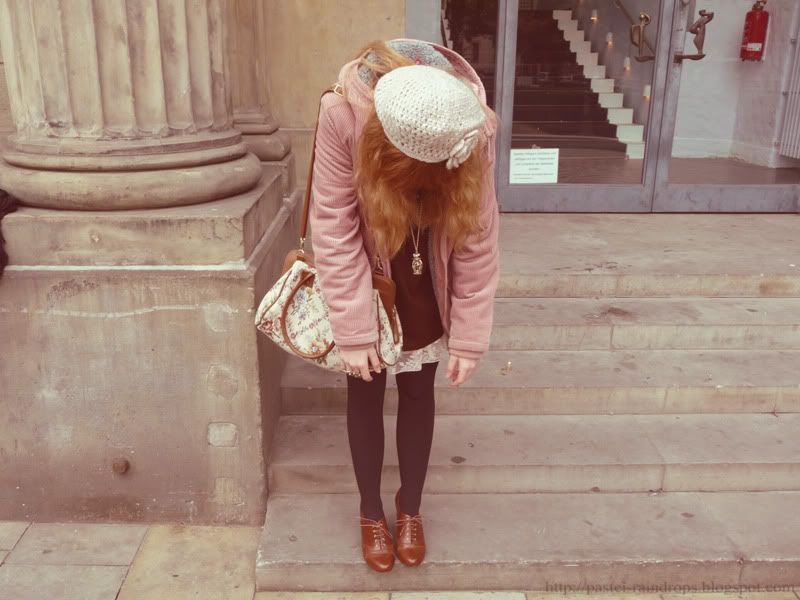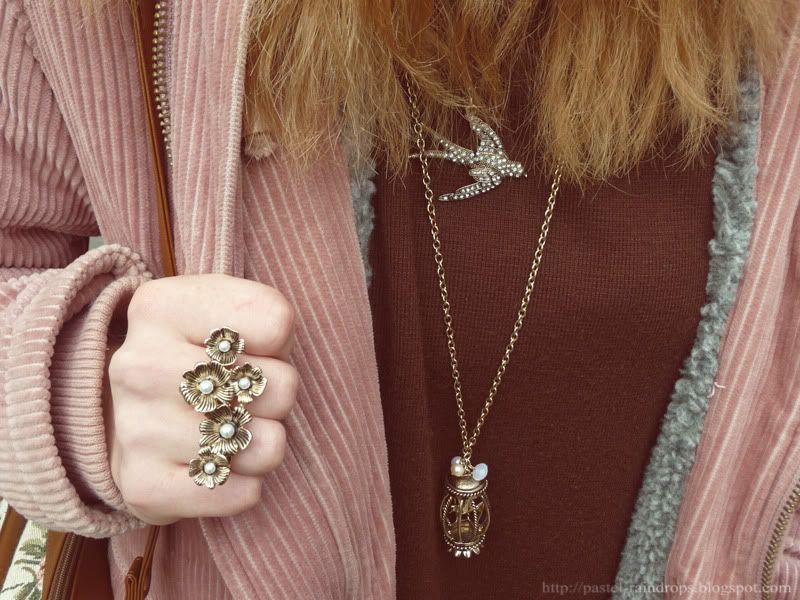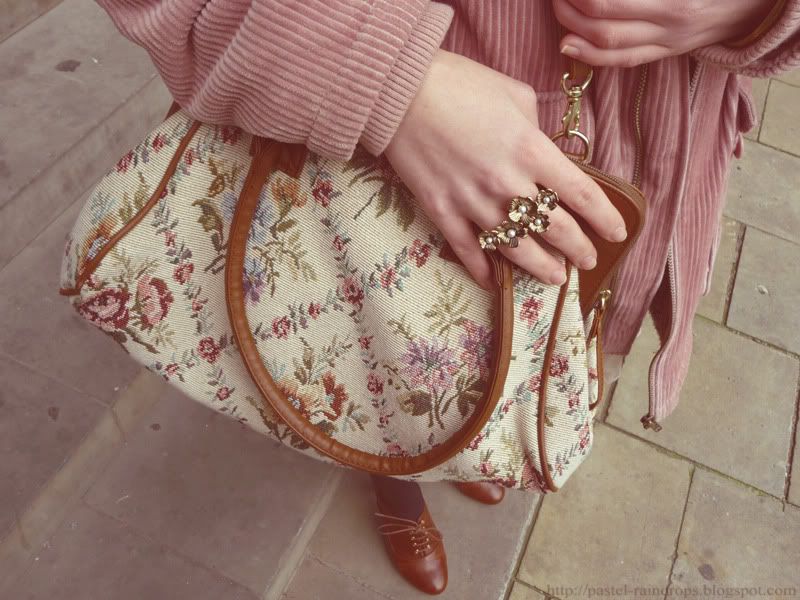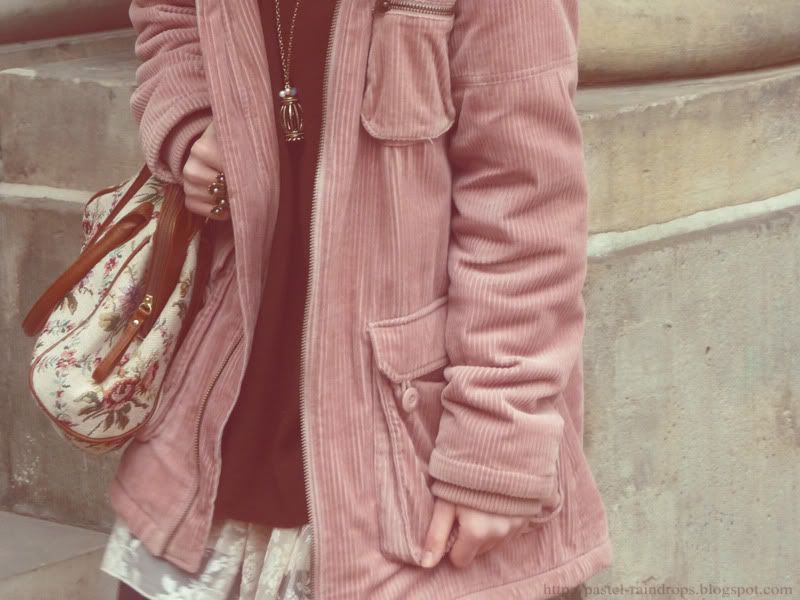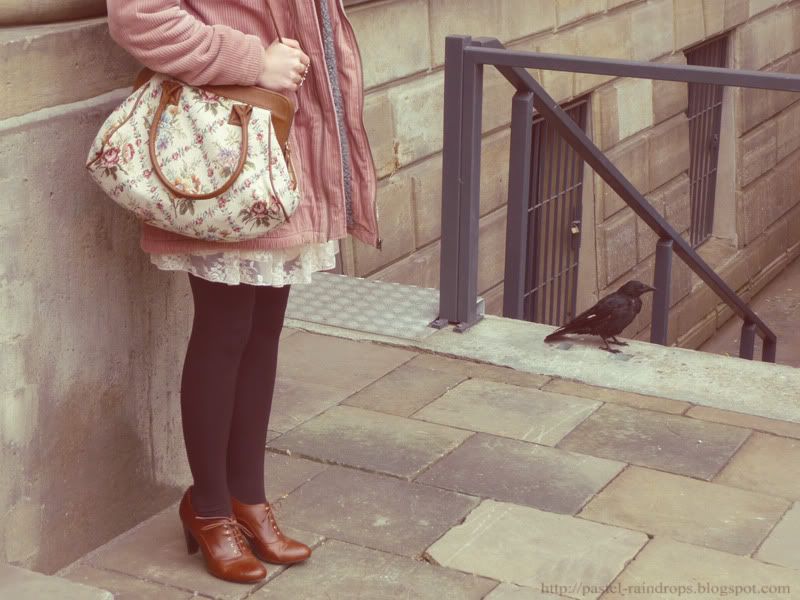 I sneaked up to the crow as far as I could. She was searching for food in that hole in the ground. Fantastical birds ♥
I hope your autumn is as nice as mine. Some cities here in Germany even already got their first snow, right? Bremen didn't but I'm very slowly getting excited for it. Only one month until christmas! ♪
Love && Take care! Mio ♪