So, after all I'm back again! I hope you all had a nice start into your week ♥
Actually I got to keep this entry short as in 'I don't really have time to write right now, because I have to head back to work in about 20 minutes', but that won't keep me from writing at all.
One week ago, on the 29th of October, one of my favorite bands headed back to Bremen.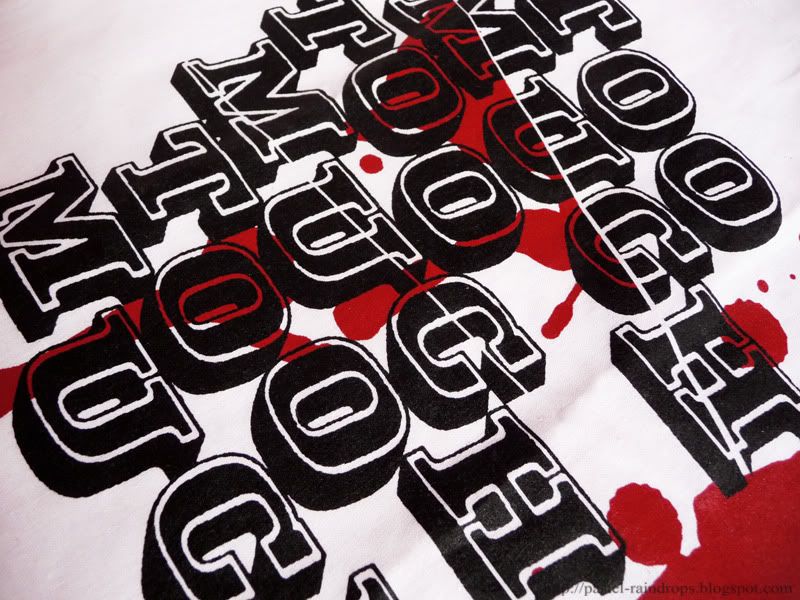 "DO YOU WANT TO PARTY WITH THE BONAPARTE?"
Especially since the location was only about 5 minutes away from my home + last years show was beyond awesome. So, Roya and I met up, prettied ourselves up and enjoyed ourselves at the 'Schlachthof'.
Soon as we got there we were overwhelmed by the crowd which already squished in the small stage hall. It was really tiny but who could've known so many peeps would come to see Bonaparte?
Compared to last year, it was much bigger, louder and weirder. Though I was a little bit surprised by so many people who obviously didn't know or really cared about the band. Like, youngsters who only pushed themselves in the first row to take pictures of THEMSELVES nonstop.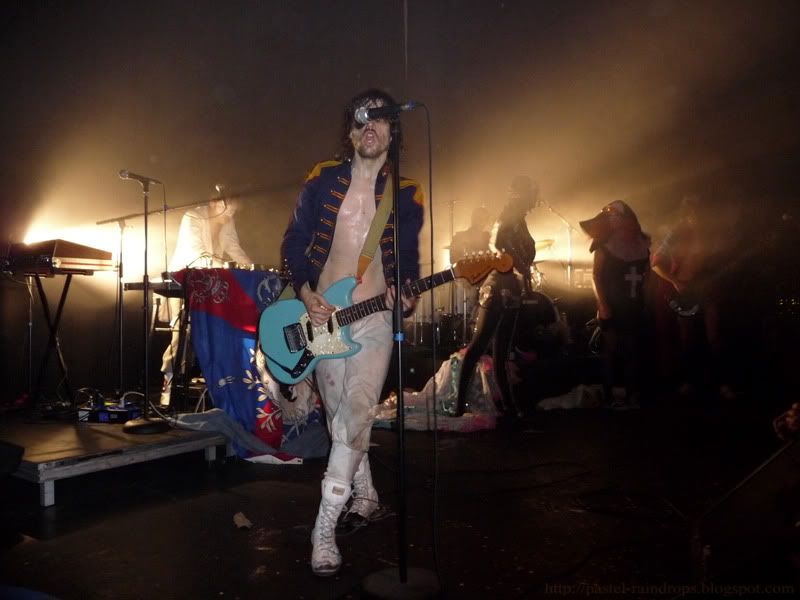 The concert itself was like a mixture of a big excess and a bit of a psychedelic dream. Indescribable, as always. Spilled champagne, bubbles, naked skin, crazy dancing - erotique. Does one need more? I don't think so.
But we didn't left empty-handed. I took home a whole lot of bruises from dancing, ellbows and being pushed towards the stage, sweaty clothes, delightful memories as well as a tote bag and their newest album.
The prettiest of them all - and still available today. Plus red marks from my garterbelt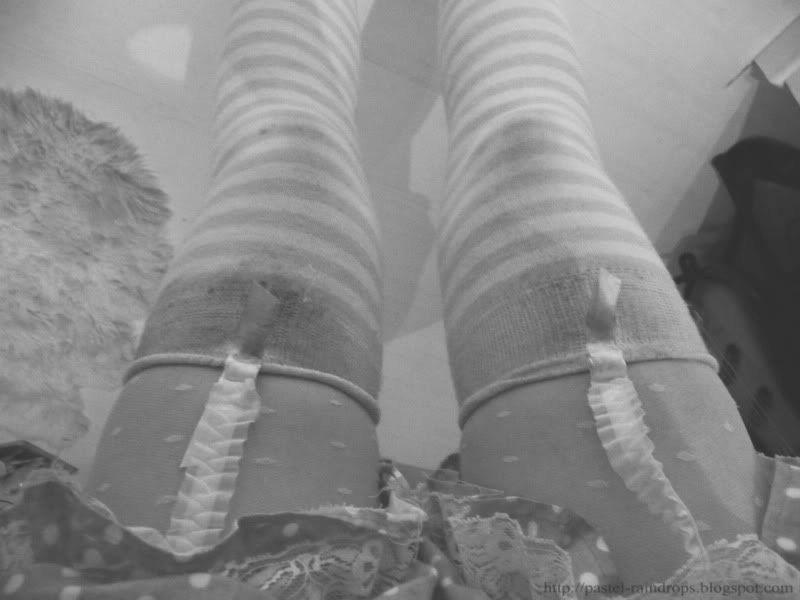 Got some stage-dirt on your stockings, honey?
Signed cover -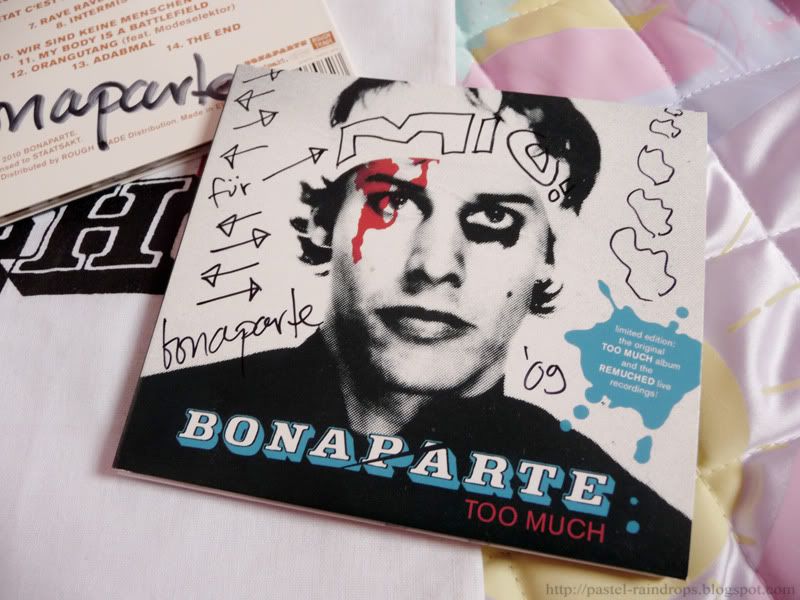 - same procedure as last year ♪
Not better than their first album, still listening to it is highly advised! ♥
And one more reason to love Bonaparte is their closeness to their audience. Chatting with the peeps whilst selling their things and signing. If only I could've stayed a little longer to stay at some clubs but Saturday was screaming >>WORK!<<.
Though we had some funny chitchat always bringing up the same Question: 'Zucker or Tower?' (both local clubs). Sugar or pepper? Pepper or salt? Coffee or sugar? As well as things like '7 hours of sleep are luxurious' and so on.
And with that I'm leaving you - make sure you peek into Bonaparte, monsieur would be pleased, I think. ♥