'ello folks! ♥
I'm very sorry for not updating since last Thursday but it's been a really busy week for me. Last monday I started my internship and with this I'll have less time in the next couple of weeks. It's very exhausting but also very exciting. I'll be fully back by the end of November, I promise.
Now let's go on with the remaining parts of the Shopping Update, will we? Still so many things to show you and I haven't even taken pictures of all the tings, I guess. But I also think I forgot quite a few.
I better apologize beforehand because this entry will be picture heavy par excellence!
I'll start with some make-up I bought last Sunday. We always have different fleamarkets going on and they're often mixed with new stuff. On some Sundays most of the stands are selling new thing and so they did last week. One stand full off brand new, bad-ass cheap Manhattan products!
Those who know me will also know that Manhattan is one of my favorite make-up brands because they are not too expensive and very good as well!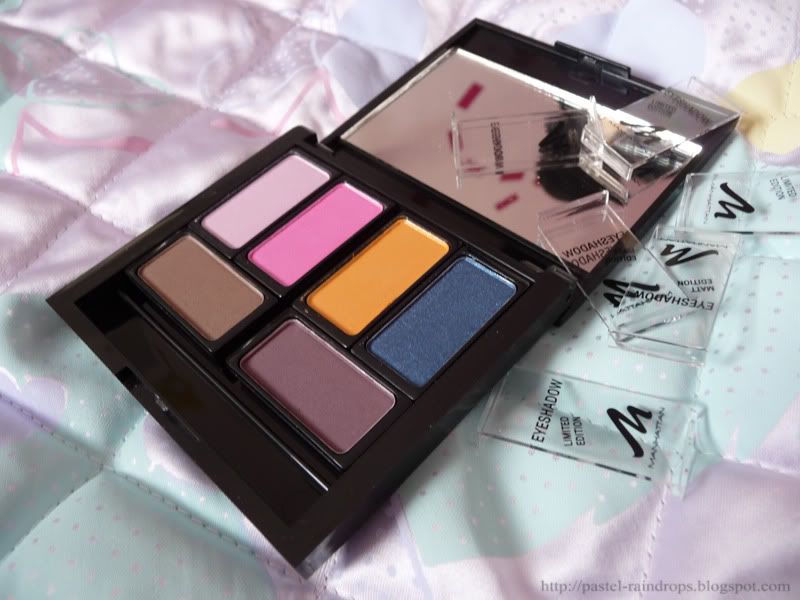 'My Box' + No. 210; 61P; 33N; 68K; 95V; 61N eyeshadows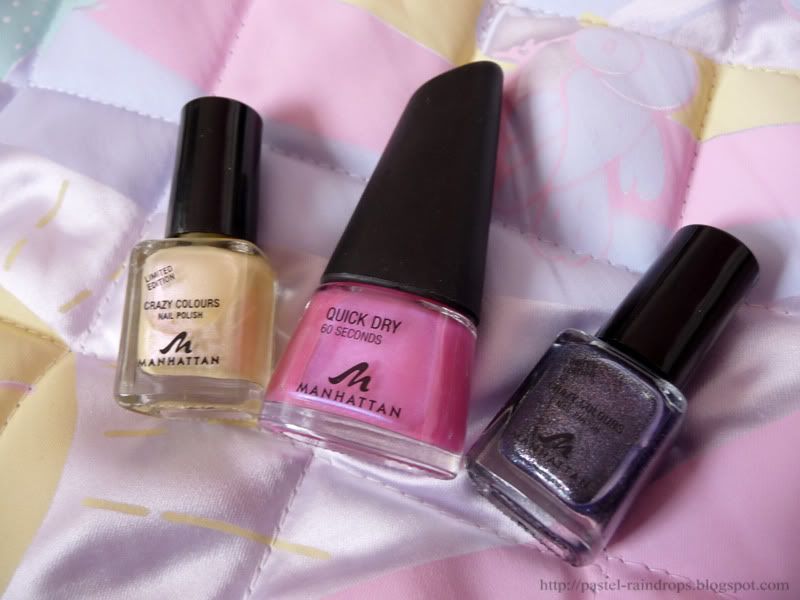 Can't find any color codes here, sorry. Anyway, 3 nailpolishes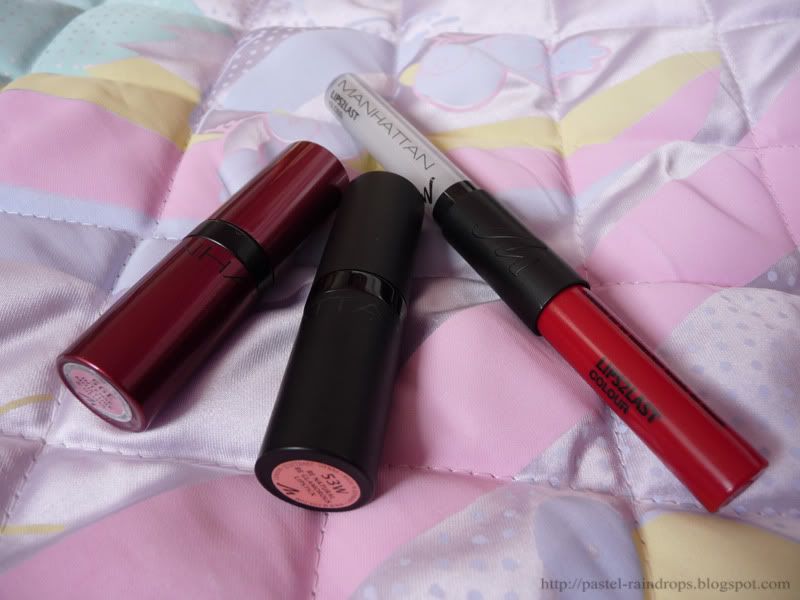 56E; 53W lipsticks + bright red Lip2Last permanent lipgloss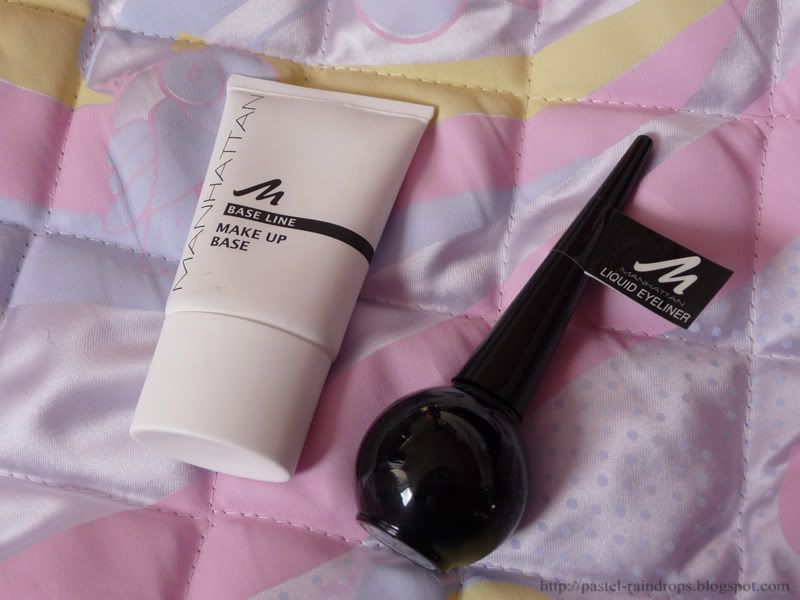 Make-up base + 1010A liquid eyeliner
Paid 18€ for everything, how cool is that? That would've cost me so much more in the store...
While I'm at it, let's just continue with some fabulous Fleamarket Findings ♥
Got these three lovelies for 2€ each, if I remember it right. I can always use a pretty handbag ♪
2€ as well, I just couldn't let them pass. They really looked worn out when I bought them, until I polished them. Now they're all fancy! ♥
Okay, that Monki shirt on the left isn't from the fleamarket but the denim on on the right is! I was looking for something similar and last week I found it. It's truely adorable and so HUGE!
Lastly, three silver rings I found some weeks ago. Left ring has a falcon's eye gem and the very right one an onix. Oh how I love these three! ♥
I'll go on with some more jewellery ♥
All three rings are from Primark. The bracelet is from Burberry (but found at the fleamarket).
4 golden necklaces ♥
First one is from Accessorize and the other three are from Primark.
Now, if you're wondering where the lovely fabric underneath the jewellery comes from, it's from this:
(The lightening sucks badly because it looks so much better in real life, especially when worn ♪)




I found this skirt at the sales_comm and had to have it. I always had a fable for Angelic Pretty's classical prints but never got around to buy one myself. It looks really nice as a casual skit as well with Lolita, of course ♥
Left dress is Primark, right is from Zara.
I actually don't like all this marine styled clothes but I must admit the dress from Primark changed my mind.
As for the Zara dress, what can I say? It's now one of my favorites, definitely! The cut is so nice, the fabric so cute and the back is open with 3 bows covering it.
And here we have my new favorite, casual bag from Primark ♥
I litteraly hunted it. Tried to get it 3 times and got it the 4th after searching through the store for hours.
Some more Primark: Fine black heels with a silver applique in the front ♥ The fake suede really feels great!
And even more Primark! These shoes are really funny... 1st it's a size 38 and they fit me. Weird enough.
Only difference was the Primark ones were like 22€ while the UO ones were 85€, though they're now on sale for 25€. Really, really, really weird.
And with this I release you from my chit-chat, at least for now.
Have a nice day and a fine week! ♥