A new week has started already, hasn't it? Once again a weekend which has been way too short and a week ahead of us which will be way too long.
Right now there are many things I am working on to figure out what to do in my future. Besides that, I've been drawing more in the past weeks than I did in the last 3 years, which I really enjoy ♥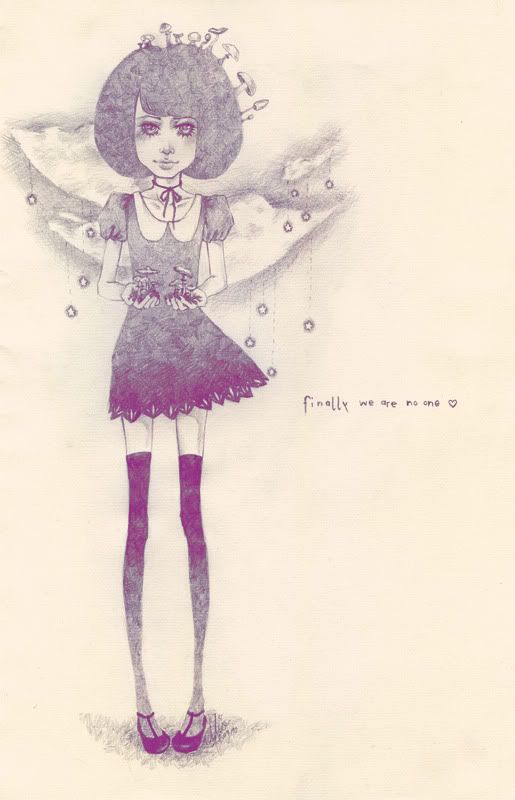 This time it's a drawing for the always wonderful Mimi ♥
It's actually supposed to be her, though I'm afraid I failed as much as I possibly could, with the atempt of actually drawing her. I'm mostly satisfied with the drawing itself but unsure wheather I really ended up expressing what I intended to express.
However, I worked with my mechanical pencil only this time. Colors just wouldn't really fit into this drawing, to I left them out completely. Only the edited version is somewhat 'colored', if one could call it that way.
The sentence on the right is, by the way, the title of a song by the Icelandic band 'múm', which I higly recomment! You can find a song by them below ♥

- múm - green grass of tunnel -
Much ado about nothing ♪
I hope you like this drawing and enjoy múms music.
♥