Good day, good afternoon, good evening or good night ♥
I don't quite know what to write about today. Actually I only wanted to share 2 photographs back from my summer holidays, hence the title.
They are from the 20th of July, where I met up with the darling
Flau
, Mi (a friend of Flau) and some other girls I never met before. It was sort of a mini-meetup, one could say. But it was a wonderful day we spent along. We, more or less, took some puris, settled for a drink and walked through Hamburg.
(Ruining the picture with this oh-so-adorable face ♥)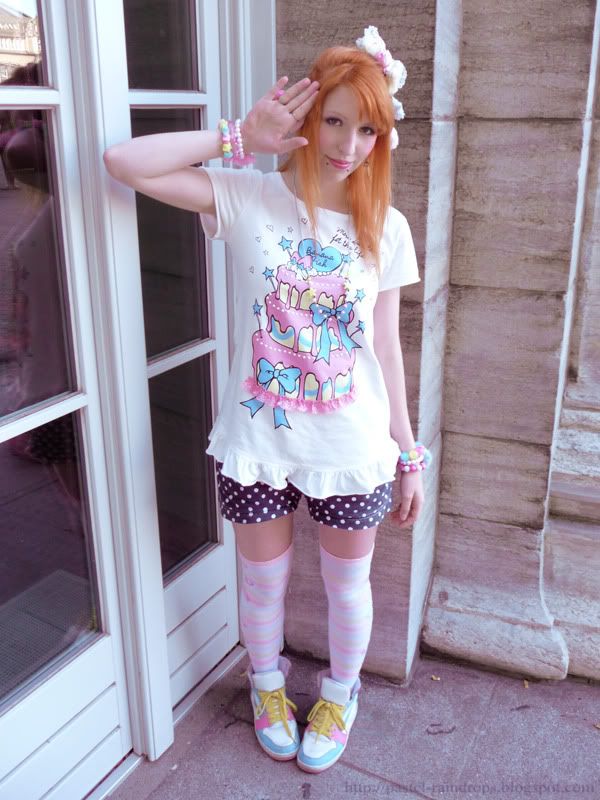 Shirt - Banana Fish; Shorts - Fleamarket; Socks - Angelic Pretty; Shoes - offbrand; Accessory - Chocomint

Well, that would be about it ♥
Ah, not quite! See the little icon next to the url of my blog? Yes?
Fine, because I finally managed to make a favicon for this blog (and even harder: to embed it to the html). It's yet very simply, only containing the 'initials' of the blog but eventually I make another one ♪
I hope you like it nevertheless!
And with this, I say goodbye~ ♥