Actually I was meaning to blog about something else, next but I suppose I changed my mind. Simply because I have some photographs, I almost forgot about, to show you.
They were taken back in June, when I was in Berlin. The story behind them is also pretty simply.
So, Pinky and I were searching for the name of a certain, Japanese style for about a year or even more. We simply couldn't get it out of our minds and kept on seeing pictures of it online and in magazines.
After all this research we ended up being very surprised. We have searched probably 99% of the internet, translated like complete morons, checked several magazines and even asked bloggers from Japan. All that to only discover that this style was something like the prototype of 'Decora', if it's even accurate to say it this way.
We were definitely smarter than before but didn't expected this. Nevertheless, even before attaining this knowledge. we decided to try wearing this style as we never saw anyone doing this outside of Japan.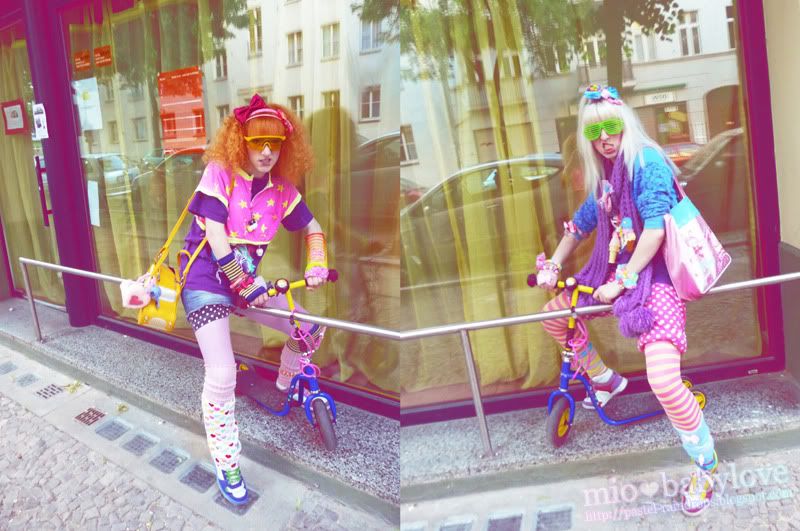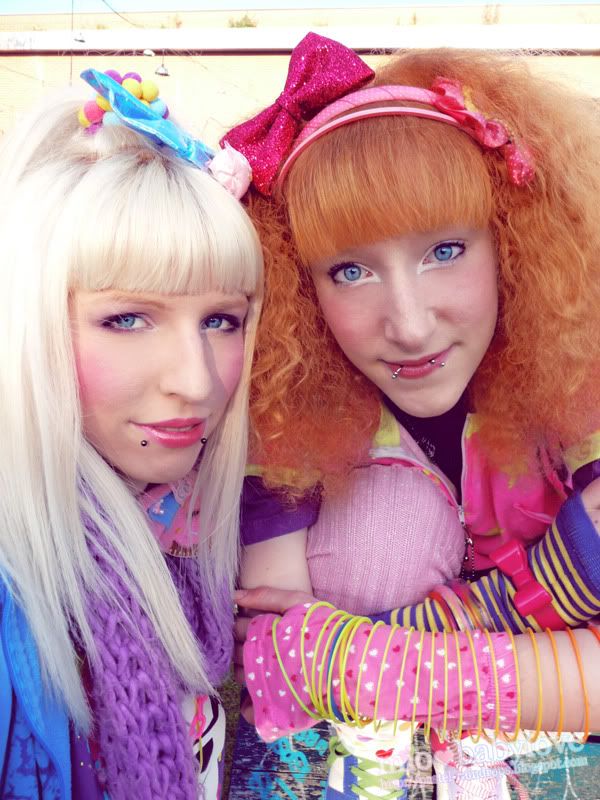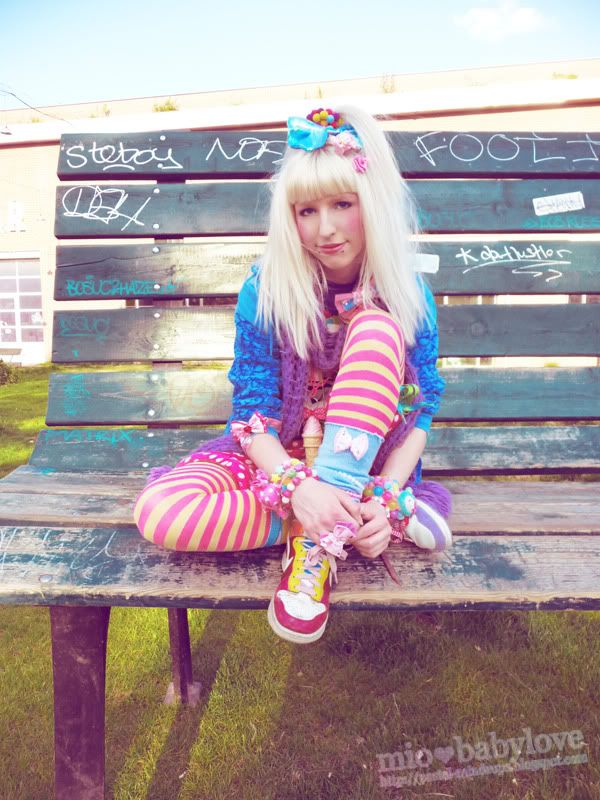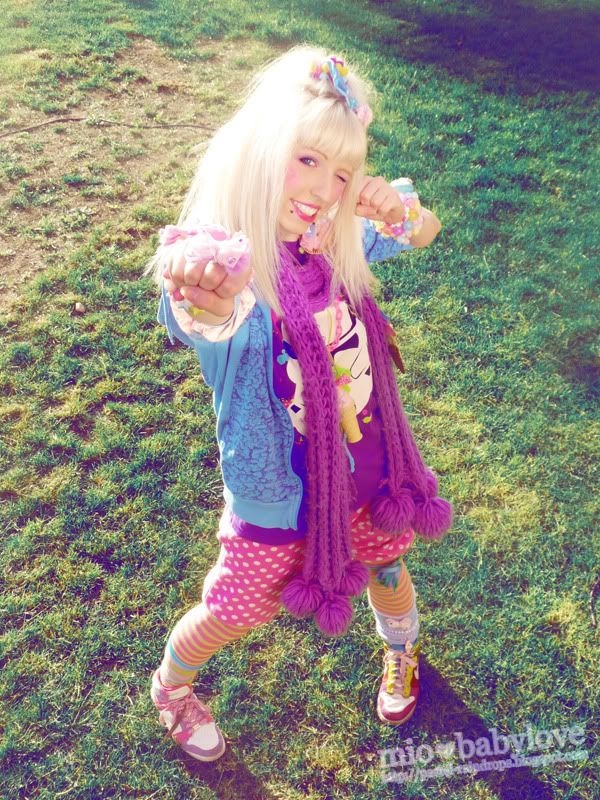 (Excuse my derpy face in the last picture, please)
All this was only a rough, first -and probably last- try. Oh, and my hair was much poofier at first but not even tons of hairspray could safe it and I suck at back-combing.
As for me it was a very different but fun experience and indeed, we had lots of fun on that day.
Sorry for the somewhat picture-heavy entry, though I hope you liked our experiment ♥