Oh, I should really drag myself to post more often. Time never passed so fast like it did these days and I just tend to forget things. Maybe -just maybe- I get over my lazy self. After all, there is so much to write about, it would never get boring to me.
Now here, again, some older pictures. Past July to be accurate, I can't believe it's mid August already. Time really flies ♪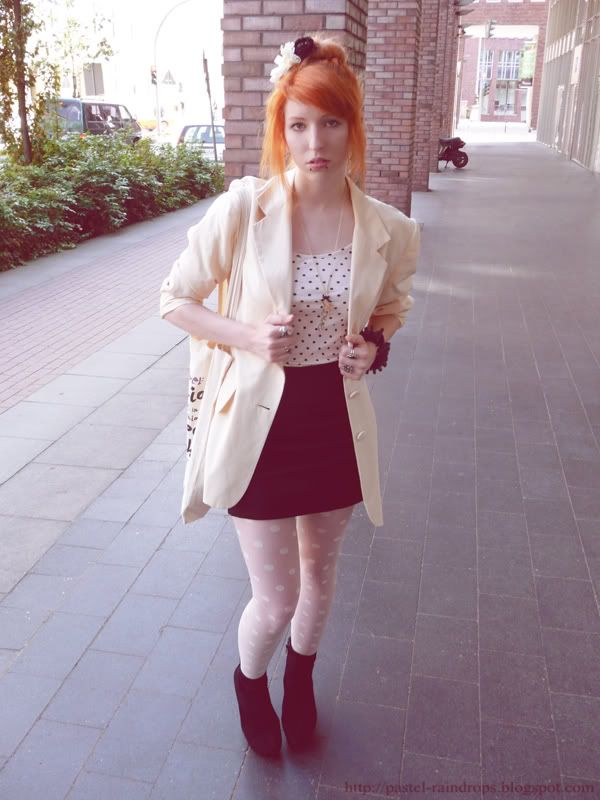 Accessory: Primark, H&M, fleamarket; Shirt: C&A; Blazer: bought 2nd hand; Skirt: H&M; Shoes: offbrand; Bag: Stylight.com; Tights: offbrand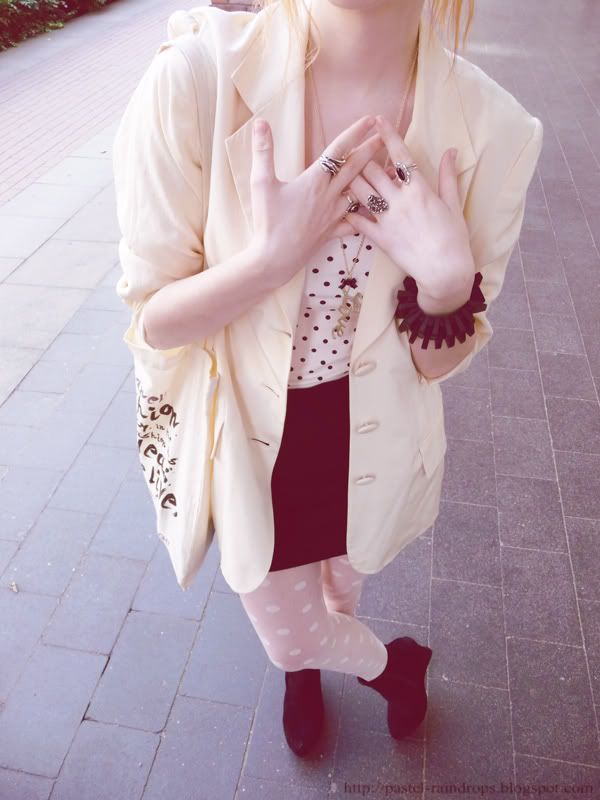 I must admit, I fell in some serious love with this blazer. Found it a while ago on Ebay and I couldn't be happier. Never heard of the brand 'Class Inter' before but that doesn't matter anyway. The outer material is made from 100% silk while the lining is polyester, maybe that's why it's so comfortable?
Another little thing I love is the bracelet, I just recently found it in my old things again. There must be a similar one like this somewhere, straight from my sisters and mine childhood ♥
Also, those are the first pictures with my red hair in this blog, right? I almost forgot about that! They are actually also the first ones we took after dyeing the hair. So, what do you think?
Love it or hate it?
Personally, I really, really love it. Probably because it's still my natural color and I missed it somehow in all these years. Nevertheless, I already miss my blonde hair as well.
Ugh, so much text for only one entry, I'm sorry.
Well then, see you soon! ♥