Good day ♥
Today I have a little something for you, a little tutorial on how to paint a swallow on a tanktop.
It's very simply and good to either personalize a plain top or to recycle your old shirts.
What you'll need:
♥ A plain top or shirt, it can be any color you want
♥ Fabric paint
♥ Brushes, I suggest a soft, small wide and a soft bigger brush.
♥ Something to mix the paint on, like a palett or an old plate.
♥ A soft pencil
♥ Some thicker paper or cardboard
♥ A glass of water
♥ Old newspapers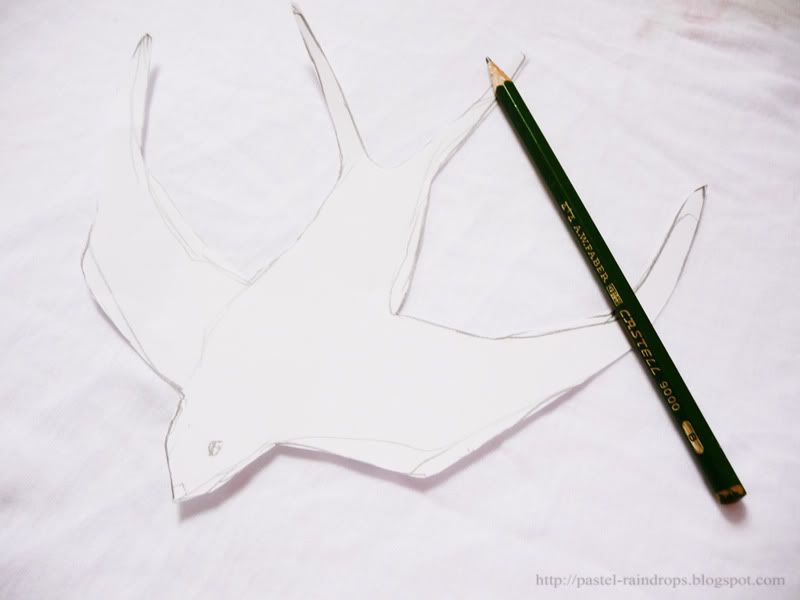 1. I drew a motif, in my case a swallow, on a piece of paper and cut it out.
2. Have you shirt ready now and stuff some newspapers inside it. This will give you a smoother surface and later stop the paint from leaking through. You may also want to cover your workingspace with newspapers.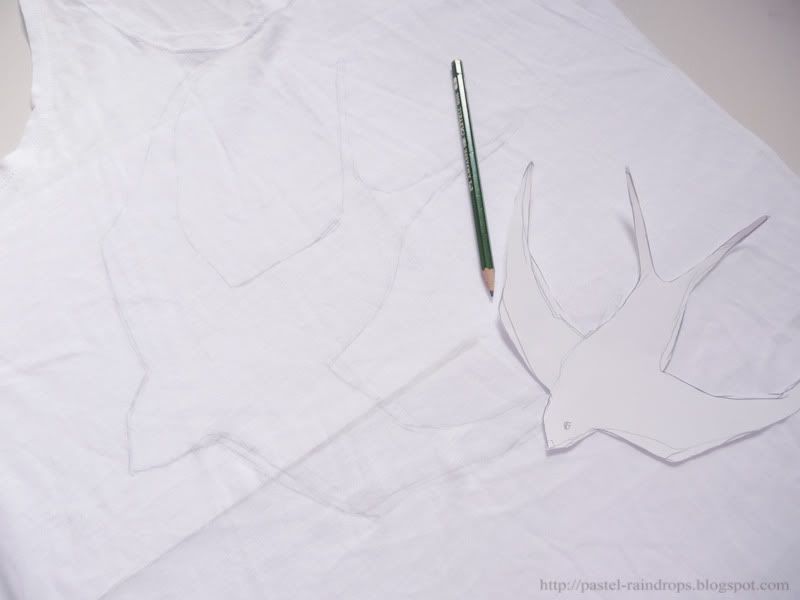 3. Put your motif stencil where you want it and copy it to the fabric, using a soft pencil (should be at least B).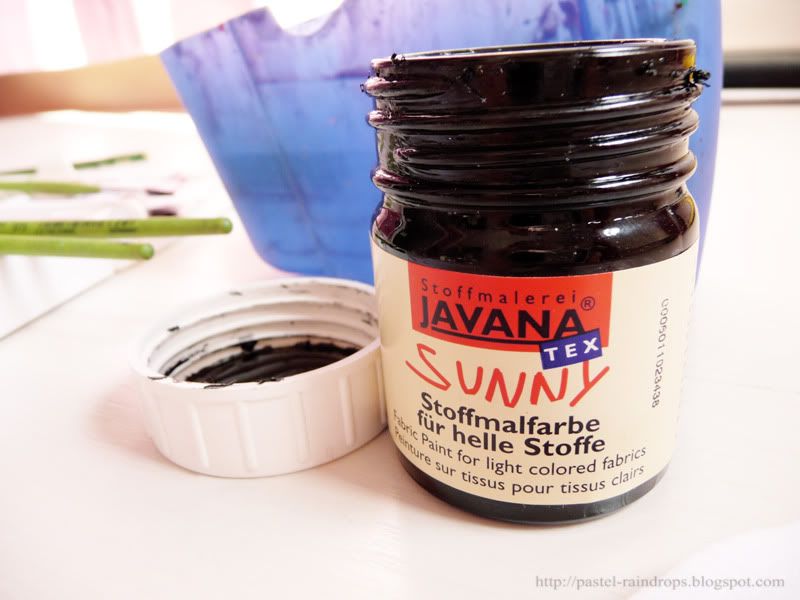 4. Get your paint! If your shirt has a darker color you might need the more opaque fabric paint for dark textils.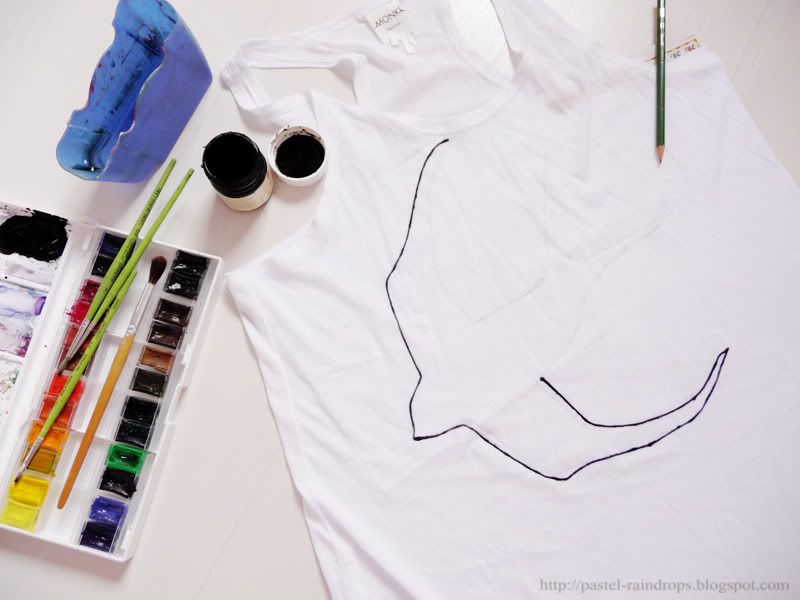 5. Get the smaller brush and start painting the outlines. I recomment thinning the paint with some water. The outlines don't have to be 100% accurate, you'll later see why.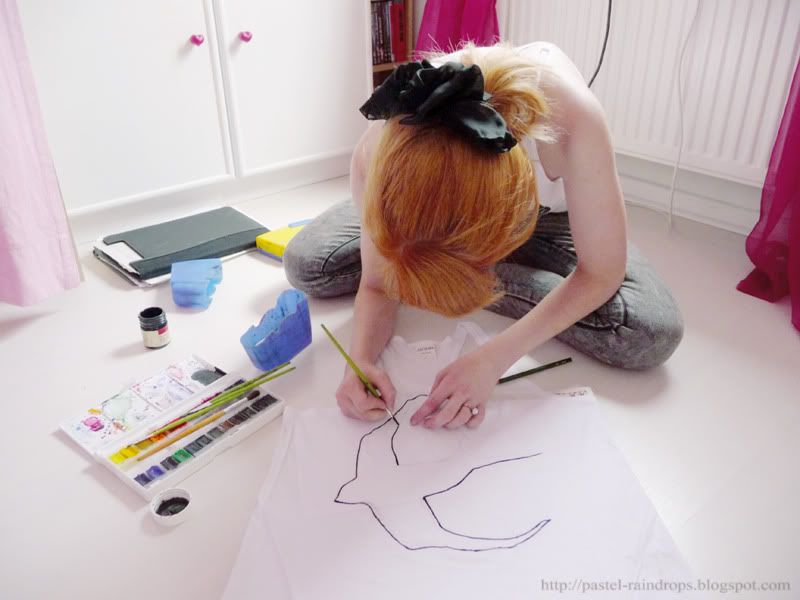 ♥ Paint - Paint - Paint.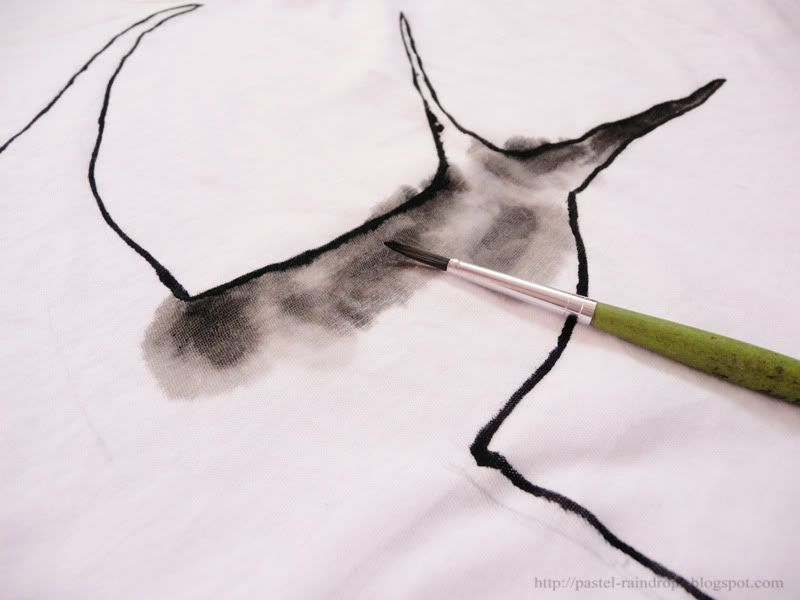 6. Now fill in the outlines using a bigger brush and thinning the paint down more. I painted over the outlines sometimes to give it a rougher look. Now you also see why the outlines don't have to be perfect.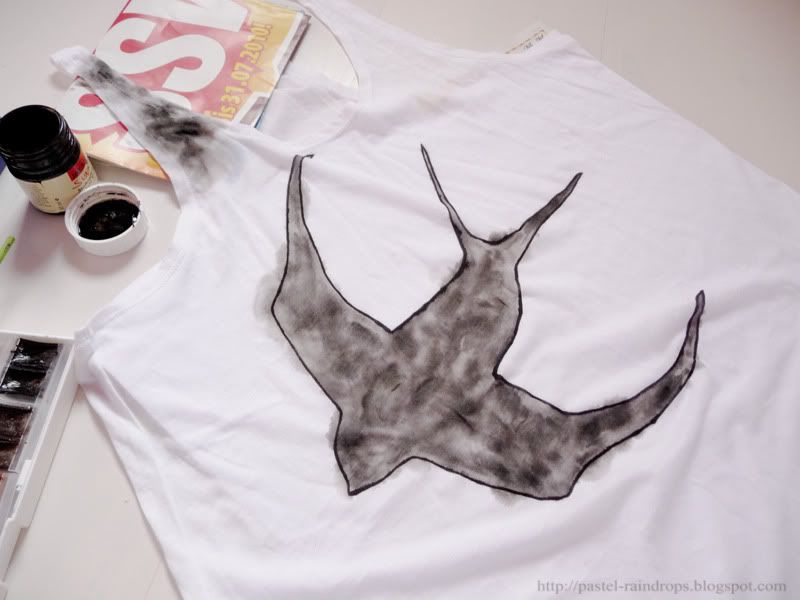 7. FINISHED! ♪
Now let it dry. Depending on the paint you may also need to iron the painted shirt before washing it.
With this you can paint unique shirts with a really low budget. I probably didn't pay more than 10€ for everything, including the shirt and the paint. And I guess everyone should have some brushed, paper and water at home. Have fun painting your own ♥
Also: some bonus pictures: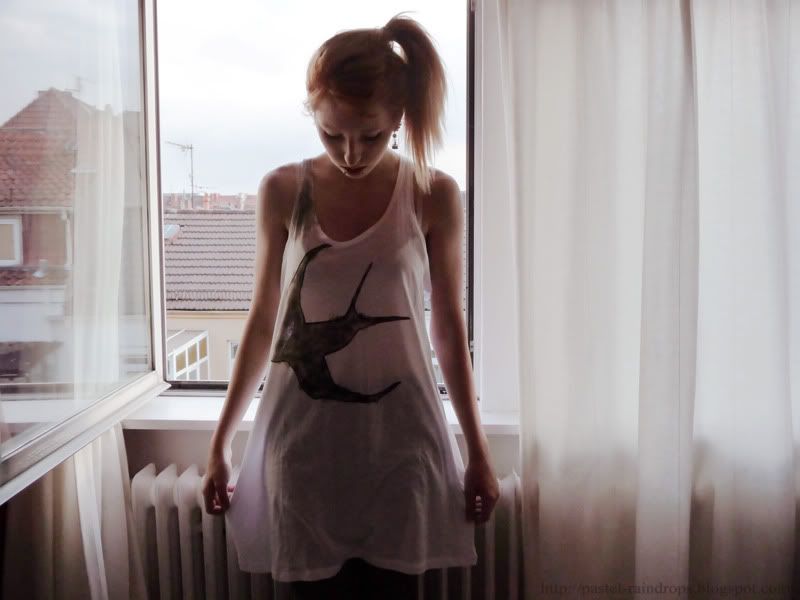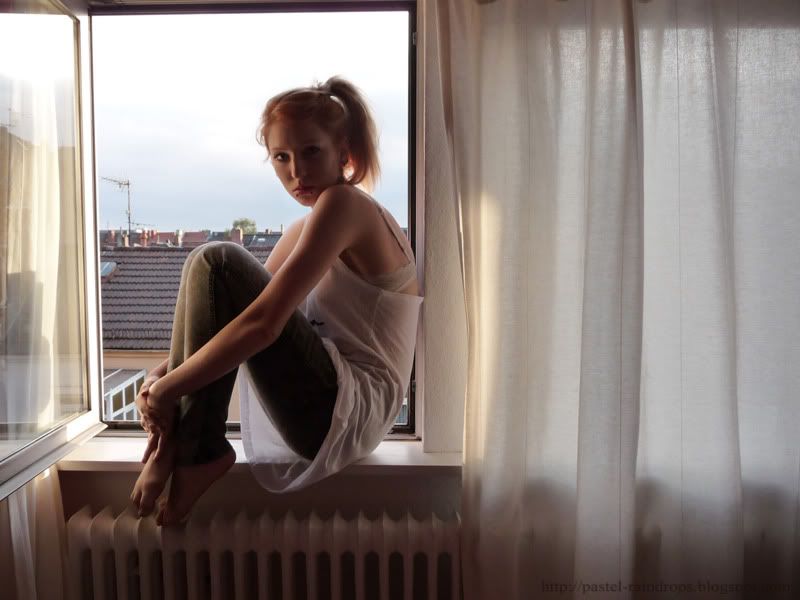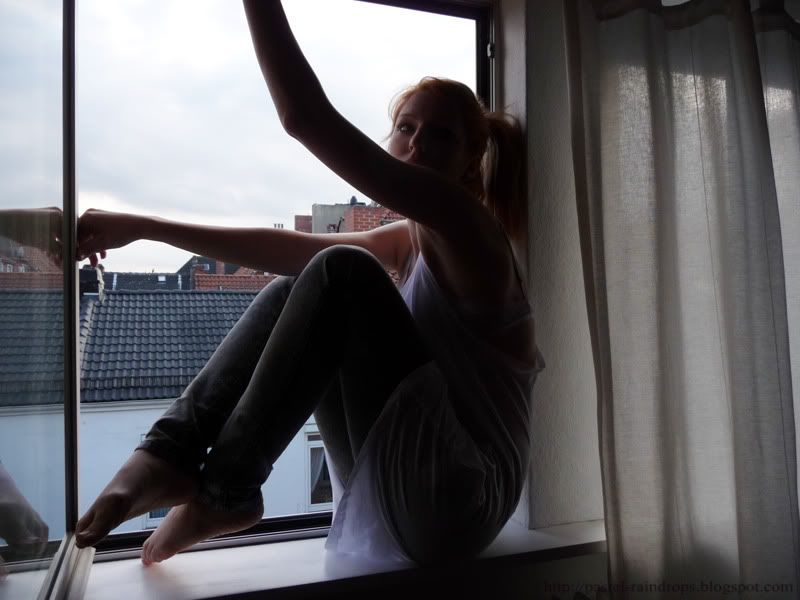 ♥