Good day, my dear readers! ♥
Today, it's not about fashion (at least not really) or clothes or photographs but about a drawing I just finished today. I'm really happy about the fact, I'm into drawing again, without any kind of pressure on my back.
Now, before I start talking boring stuff again, I just go on by showing it to you~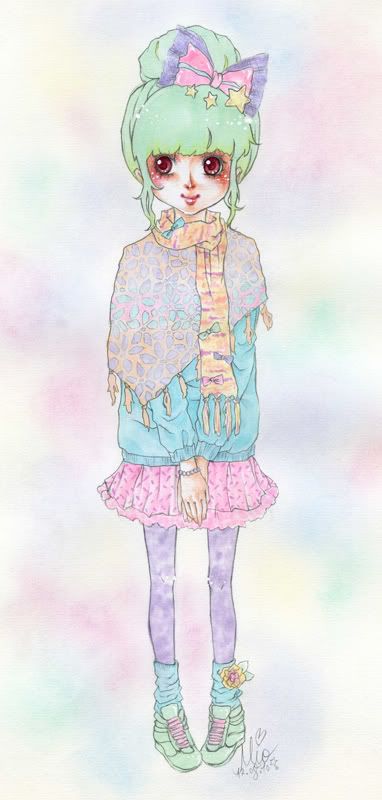 I guess some people already noticed it, while some might remeber the webcam pictures from
tumblr
), it's supposed to be Tavuchi, the owner of the Spank! shops in Tokyo and rolemodel for many lovers of Fairy-Kei fashion ♥
Yes, I admit it but I just really admire her work and style. She achieved most everything that I'm still dreaming of and besides that she's just a really nice person. So I decided to dedicate her a drawing as I planned already a while ago. Finally it's finished <3
You can also find it at my
DevART
account :)
Media I used were Copic Ciao/Marker, pencil and pencil colors, pastels and opaque white on thick sketch paper.
I really hope you all like it as well ♥