Hello again!
I can't believe almost 2 weeks passed again since I last wrote something! I really need to post more, especially since I have so much to write about.
Today I have just another outfit post, but it shall only be part one of two.
♥ Outfit Rundown:
Accessory: Vivienne Westwood
Jacket: New Yorker
Shirt: Pretty Vacant
Skirt: H&M
Tights: Selfdamaged by me (again!)
Wedges: Monki
Bag: Fleamarket
It's actually already a month old (yes, I really need to catch up with past events) and I wore it when I went to Hamburg, along with
Mimi
&
Tsu
.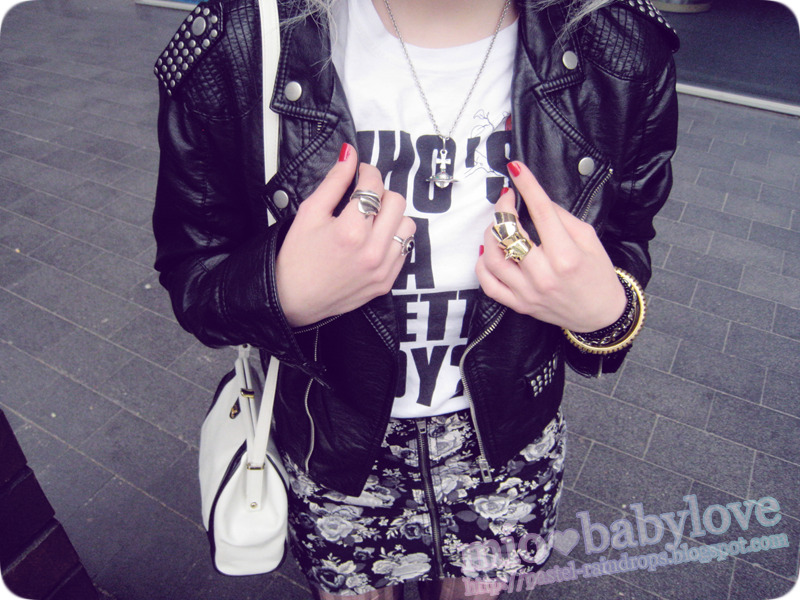 Close-up of Jewellery and the like ♪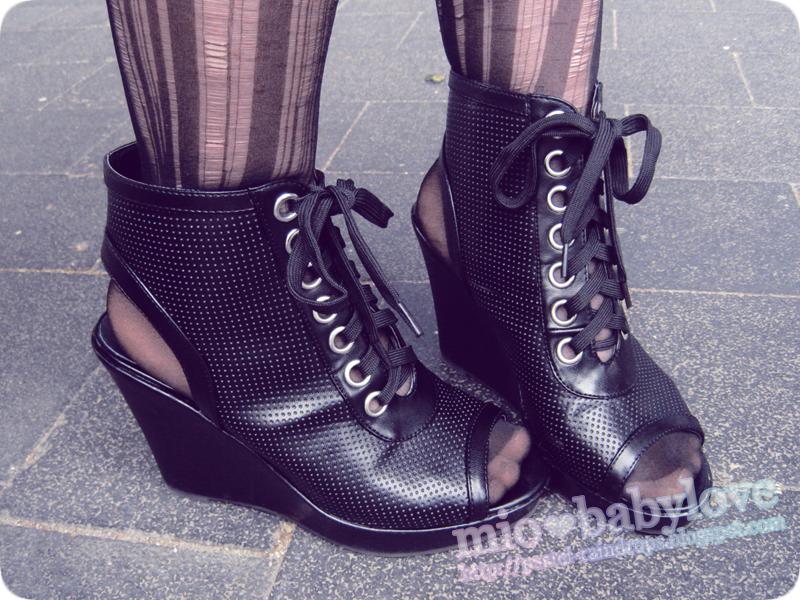 The shoes I actually just bought on that day ♥
My hair is by the way NOT blonde anymore, I colored it back to my natural hair-color (well, at least nearly to it). It was simply too damaged and I was sick of it. Now it's red again and I'm very, very happy with it ♥
Those of you who follow me on
tumblr
might have also already seen it. If you don't then wait a little more, I'll post proper pictures of it soon.
As for tomorrow (or the day after tomorrow) I'll post part two of this Entry! It'll be about the probably most awesome shop in the entire galaxy. Or at least my new favorite store, haha ♪
Until that, I have to say good bye ♥