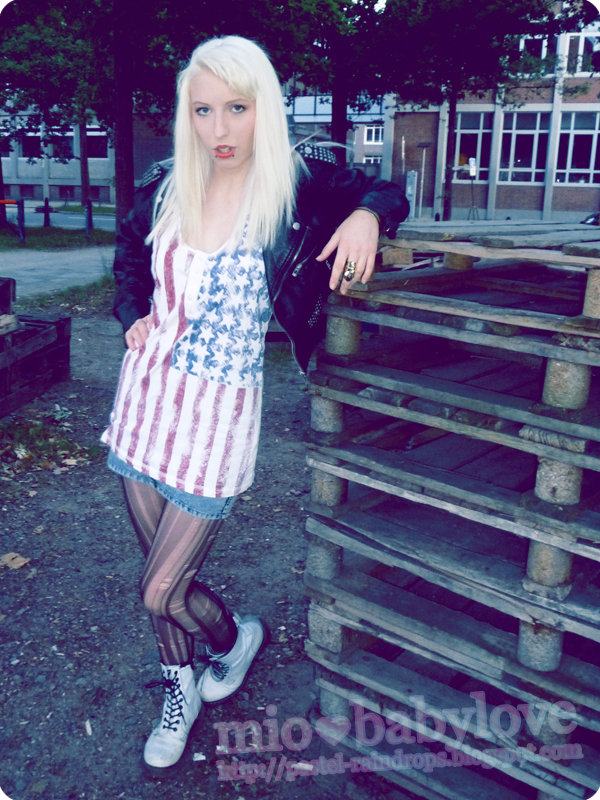 ♥ Outfit Rundown:
Accessory: Vivienne Westwood
Jacket: New Yorker
Top: Only
Skirt: H&M
Tights: Selfdamaged by me (haha)
Boots: Offbrand
I really need to catch up with everything here, may it be outfit related posts or shopping updates.
But the warm weather makes me completely lazy, even more lazy than I usually am.
This was what I wore, planning to go to the 'Thank God it's Wednesday' Party, we never actually went to. Sad thing, haha.
However, I'm in love with that leather jacket! I've been looking for one like this quite some time now and this lovely thing was even on sale! Lucky me ♪