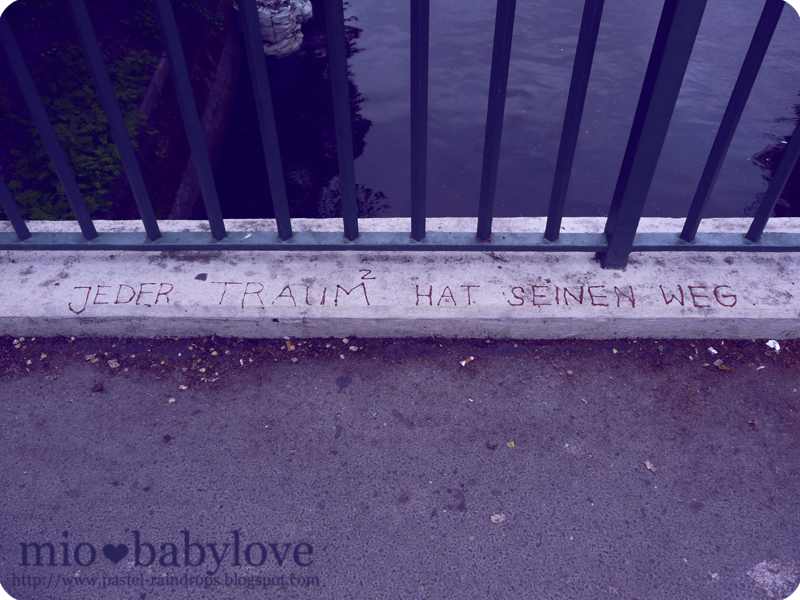 I've taken this picture while I was in Berlin. It's only words but they really touched me.
I saw them on my first day, on the bottom of a bridge in Kreuzkölln, while I was taking a walk with my sister.
Translated in English it means 'Every dream² has it's own way' and I'd say it is true. No matter what kind of dream it is, It will alway find its own way. It will always move on.