Hellow out there ♥
How's everybody doing?
As the title already says it, there won't be the semi-promised Shopping Update today but instead some Photographs I've taken today.
I'm not sure if anybody of my followers knows this already, but I really enjoy taking pictures. Well, not only the typical 'Myspace-esque' face-shots but also more artsy stuff. I like to go out to take pictures, photograph random things, plan shootings and the like. Especially with Mommy's EOS 1000D but I'm often too lazy to get that heavy thing.
So today I just stayed with my Panasonic DMC-TZ5, which takes really pretty pictures as well.
The photographs I took were actually based on a spontaneous idea because I really wondered were all my rings went. I'm collecting silver-rings since I was a little kid so I'm having a nice collection by now. Only thing that bothers me is that I'm still missing my favorite ring, the garnet one. I hope I'll find it soon.
Enough the talking, let me show you the pictures ♪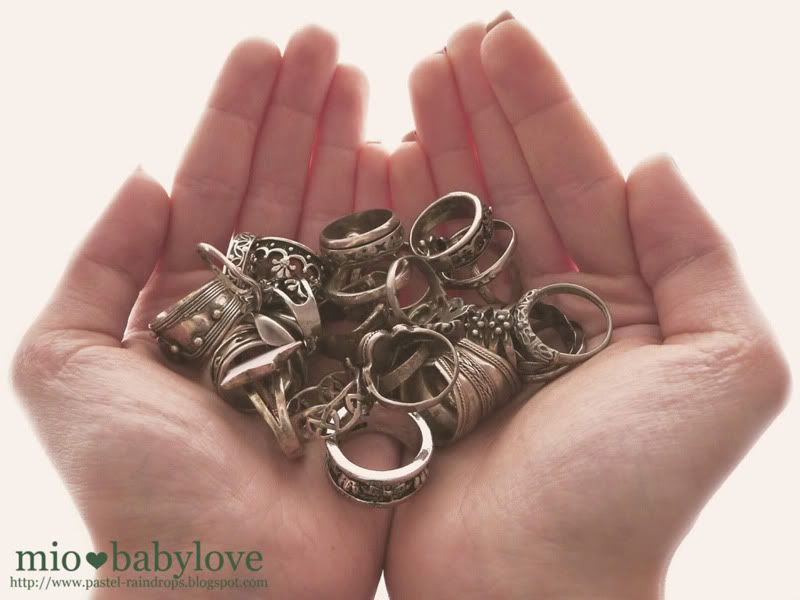 Number one is basically just my hands and my rings, haha ♪
Those are most of my rings but sadly you can't see much of their detail. Maybe I'll take another random picture where you can see every single one of them.
Yeah, this was mostly about the accessory. Left bracelet is hand-crocheted by my mother, the sheep-ring was made by my sister, during her academic studies.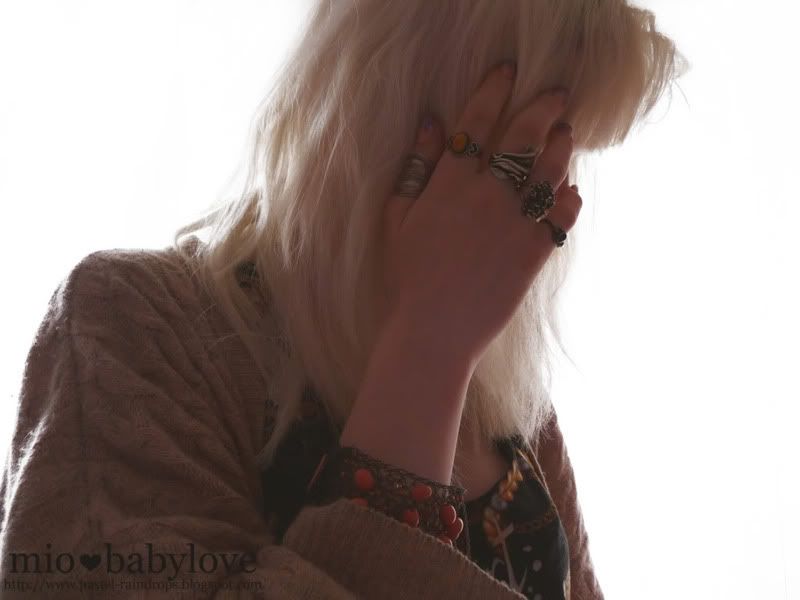 And a last one with probably a deeper meaning, haha.
What can I say, I'm pretty much obsessed with silver rings I guess. And luckily I always find new ones at the fleamarket. Silver is by the way also one of my favorite materials to wear when it comes to jewellery.
I really hate those cheap made, fake silver rings. They easily lose their prettyness and stain the skin. I don't like having green fingers because of cheap material. Besides that I sometimes get those 'real' rings even cheaper at the fleamarket then I would get them at 'Claire's' or where ever.
Enough with the rambling.
If you want to see the pictures in a better resolution just open them in another window or check out my
DeviantART
♪
Good Night ♥